Life as a university student flies by faster than you think, which is why choosing a place to study is such an important decision, with countless factors to take into consideration.
Often, broadening your search for a university can unlock a whole world of opportunities. This might mean moving to another country, and spending a considerable amount of time away from family – but is that as scary as it sounds?
I wanted to find out what the university experience is like for international students, so I had a chat with Arjun. Arjun lives in India, but chose to move abroad to study at Salford. He graduated in 2016 with a master's in BIM and Integrated Design.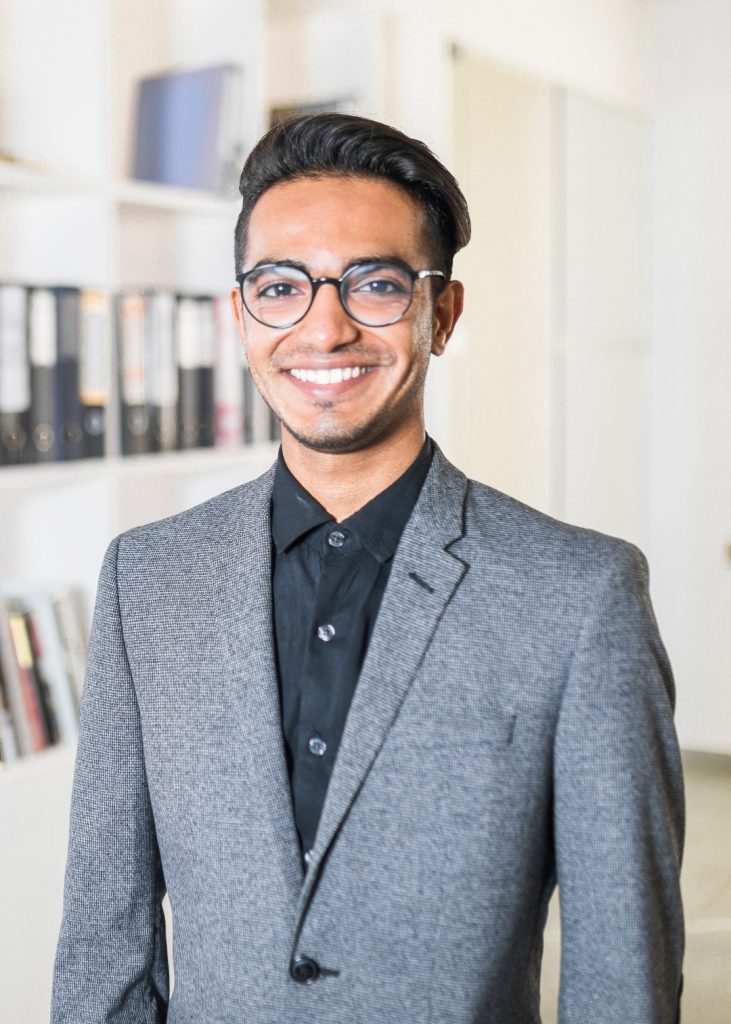 Why did you choose to study at Salford?
The three criteria that I considered when shortlisting Salford as my preferred university, one being the coursework and topics offered, the second being the tutors who teach the course, and third being the location. My research directed me to the University of Salford, highlighting that it is the best university for the MSc BIM & Integrated Design course. The tutors were the pioneers in the subject whose papers had I been reading all that while.
I was also drawn to Salford because of the amazing scholarship options the university had to offer. It was also more affordable compared to the offer letters from the other universities that I applied to.
Lastly, Salford is situated next to the vibrant, student friendly city that is Manchester – there was no reason for me not to choose the University of Salford! Also, being close to Manchester was the cherry on the cake – I have been a Manchester United fan since my childhood, I was closer to my "Theater of Dreams".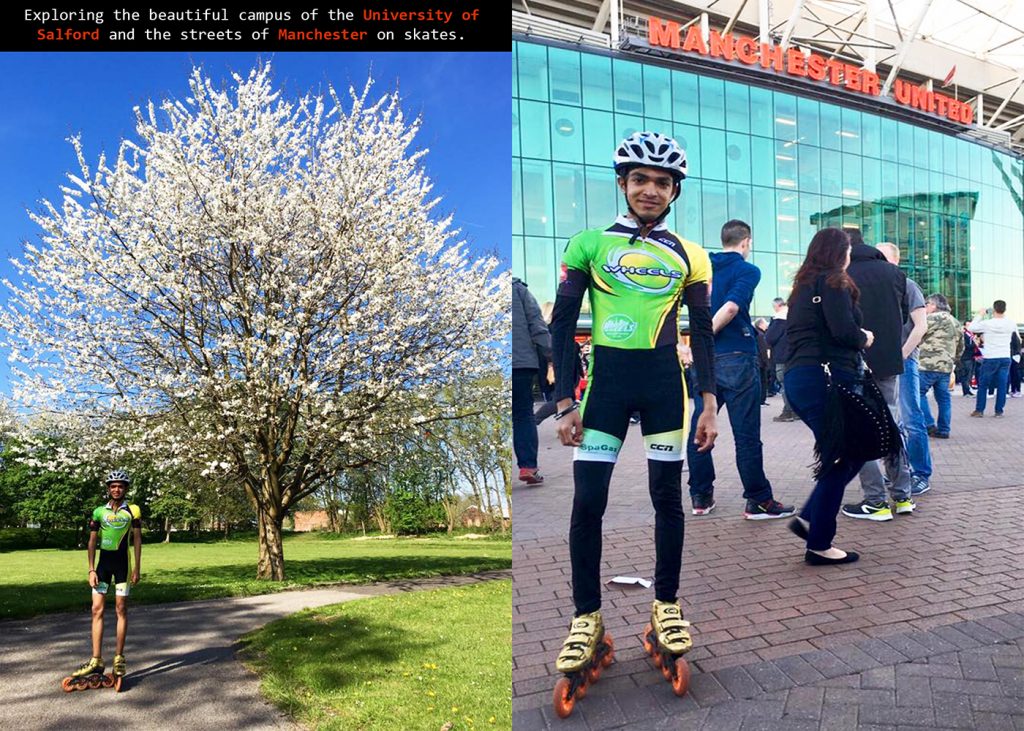 Choosing to study in the UK when you are from India is a big step, how did you feel being away from your family?
My family have always encouraged me by saying, "you need to take the big leap and come out of your comfort zone when following your dreams". I had to make that tough choice of being away from my loved ones to adjust and create my new comfort zone at an international university. Needless to say, adjusting to the new environment was as smooth as a piece of cake.
The student support system at the University of Salford was amazing, even before I reached Manchester, I was assigned a mentor who interacted with me and kept me updated on the activities planned for new students. Being an international student, they made me feel welcome from day one. They were considerate of the fact that I was going to be living miles away from home. Also, the wide diversity of students that come to Salford from all over the world, made me feel a part of a new family.
The exchange of culture and interactions with University of Salford Student Union forums enhanced my knowledge. My Indian society family always made me feel at home. Even during festive and special occasions, we had fun and celebrated these occasions on campus. The Indian society organised events such as Diwali, Holi on campus to make you still feel connected miles away from home.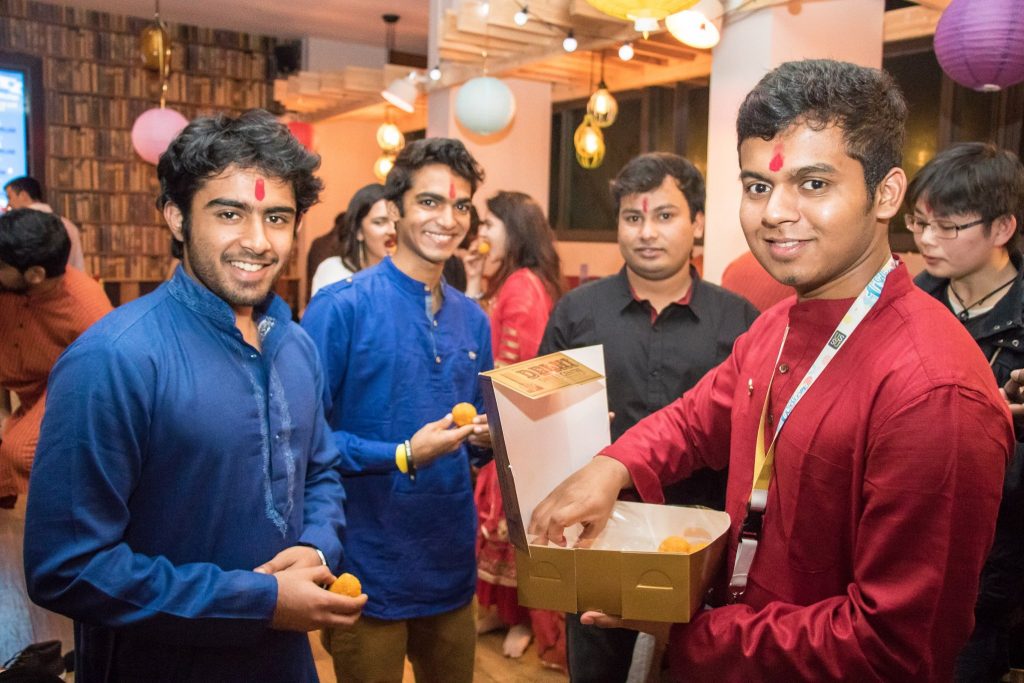 What were the main differences between university life in the UK, to what it might be in India? What do you like best?
Taking the leap and moving to a university in another country is always exciting as well as daunting and takes a lot of research, planning and aid. As I was out of my comfort zone, it did take me a short while to get accustomed to the new techniques of learning, interpreting and addressing theories that I was being taught.
The main difference in the academic approach was that there wasn't a straight yes/ no; correct/ incorrect answer to what you were finding. Being a master's student, my research did not bring me to a personal conclusion to the theory – there was always an open-ended discussion with my guide and a new answer to the theories that we were studying.
What did I like the best? The student/tutor engagement approach and the state-of-the-art facilities that the University of Salford offered me, not just academically, but the on-campus student life experience, the best experience of my life.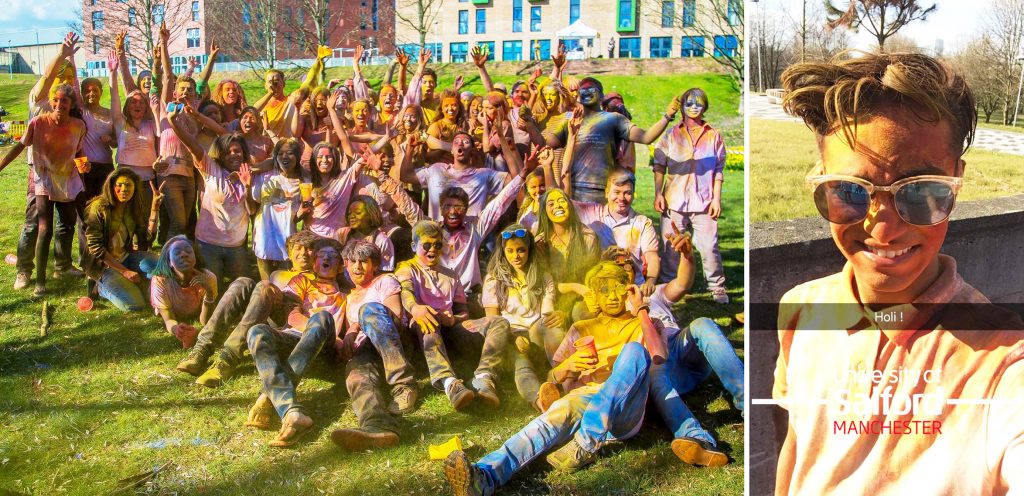 Tell us about your journey from your time at Salford, to your current job?
It still feels like yesterday that I returned from Salford and jumped into the industrial grind. Though it has been a good five years since I graduated. The initial feeling of excitement during my orientation week remains prominent in my memory.
I was overwhelmed daily by the new things I was going to learn that day. Being an introvert, I was able to interact with so many new students, even though it was the first time for me being away from home and my home country, but very soon I found myself settled amongst the vast group of diverse students. Studying at Salford included interacting with industry leaders and understanding their thoughts.
I am exercising my expertise by being a visiting faculty at an Architectural institute in Mumbai. Today, in my current job role, I am leading a team because of the expertise I gained at the University of Salford.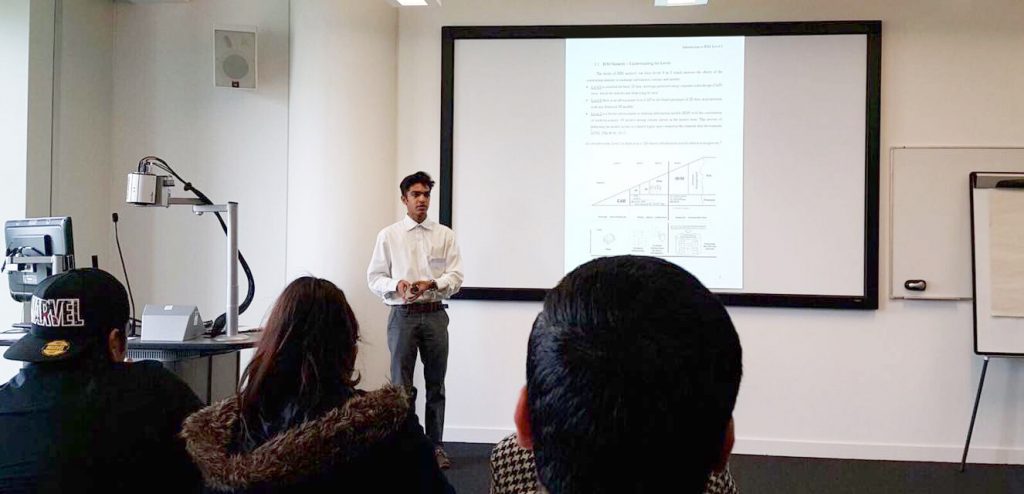 How quickly did you find a job after graduating?
A month after I moved back to India, I had my offer letter and was ready to start work. I could have started a bit earlier too, but I wanted to settle back at home and catch up with all the things I missed while being away from home for a year during my master's course.
How does the approach to finding your post-study career differ from the UK and India?
As we all know, the first major requisite for finding a job in the UK is finding an eligible employer who could sponsor your Tier 2 work visa. Although this is possible, it is not that easy. Another aspect of finding a job in the UK that differs from India is about having a specific, specialized role for the degree that you have acquired. More like a specific leaf on the branch of a tree. Which in India is more of a larger approach and works the other way i.e. being a macro specialist in the field of practice and not a micro specialist.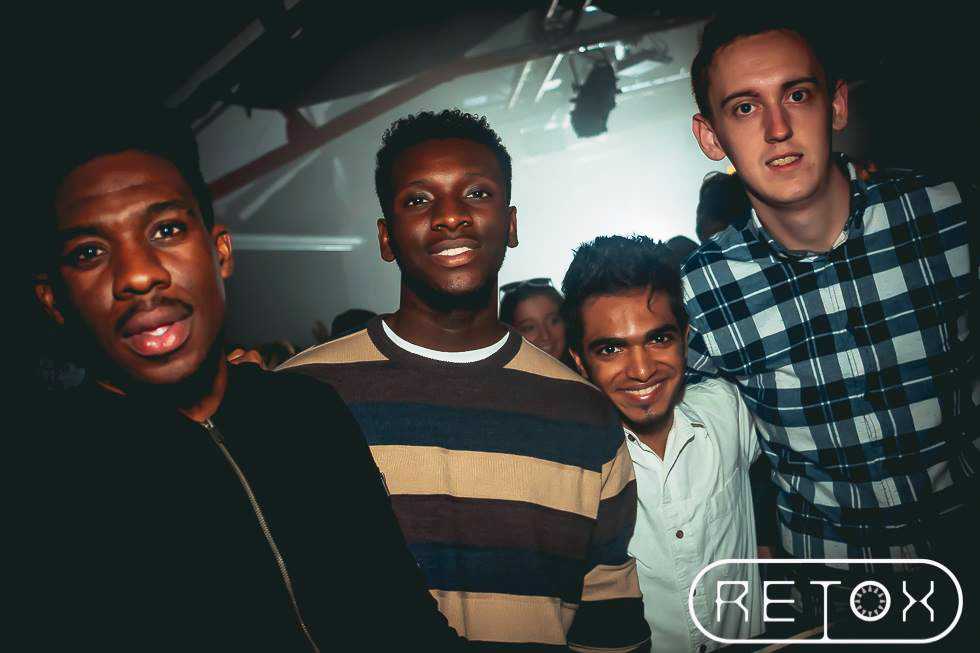 What skills do you think you gained at the University of Salford that were key for your first job in your career?
The skill of a holistic approach, being self-reliant to tackle problems and arrive at solutions. This approach is not just in academia but also in practical knowledge, and my day to day life.
If you were advising juniors in India to come and study in the UK, what three things can you tell them that you wish you knew?
The weather in the UK is much sterner but the people are friendlier and welcome you wholeheartedly – which makes up for the temperamental weather (and the banter that I picked up there!).
Surprisingly all our favourite things are available there, even though we end up packing the entire supermarket before flying to the UK (Indian food, clothes etc.).
Everything in the UK is extremely student-friendly, as the student population is much larger in the UK compared to other countries.
What is your fondest memory of Salford?
The Students Union is my favourite spot and walking through the Peel Park to my lectures in the Maxwell building has by far remained etched in my memory. When I miss it, I navigate my way through the 3D Google Maps to relive my moments. I miss all the Friday socials, Wednesday Quiz nights and the big one, "The Atmosfear" Halloween event that was conducted there. How can I ever forget my student accommodation life at Peel Park Quarter, which I honestly wish I could relive it again. Daber 4-2.02.
I would like to say a big thank you to Arjun for taking the time to speak to me – and I hope that those of you reading this have found Arjun's story insightful.
Are you an overseas student who is interested in studying at Salford? You can find lots of information to support you on our international student pages.