We were delighted to catch up with Dr Sun Mingxu who studied both his master's and doctoral degree at Salford. Sun has gone on to launch his own business helping people recover from stroke.
What did you study at Salford and what were your key achievements during this time?
I studied a master's in Manufacturing Engineering and a doctoral degree in Medical Engineering at the University of Salford from 2008 to 2014. After graduating, I joined the Rehabilitation Technology and Biomedical Engineering Group at the University of Salford and worked there until the end of 2018. I have been involved in the research and development of rehabilitation medical equipment and other related technologies for the last 10 years. During these 10 years of study and work, I have been exposed to the world's most cutting-edge rehabilitation medical technology, including their development and application. This has thoroughly enriched my knowledge, experiences and future vision for the research area. Within this period of time, I studied and gained guidance from Salford lectures Professor David Howard and Professor Kenney Laurence who I later worked with as a team. They supported me to gradually cultivate my logical thinking, scientific research and writing skills.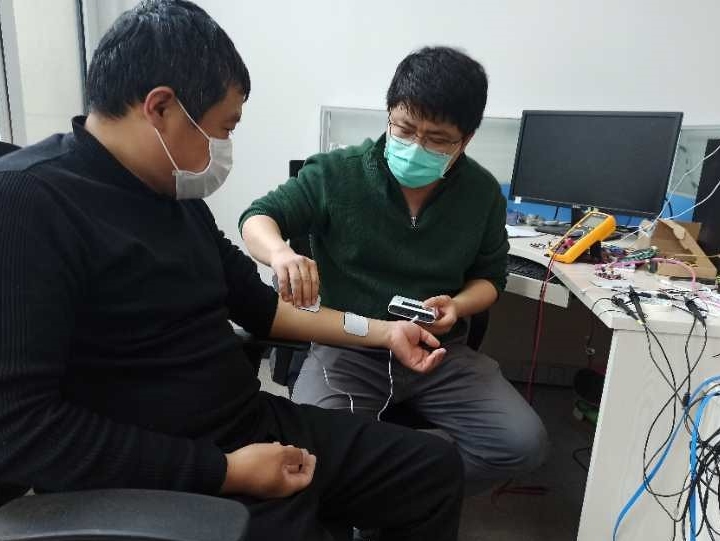 Congratulations on being awarded the Alumni Rising Star awards, an award designed to recognise the achievements of alumni who have already accomplished great things within a relatively short period since graduating. How does it feel to be recognised by the University in this way?
As a graduate of the University of Salford, I am honoured to be recognised by my alma mater for my current work. I will continue to maintain my cooperation with Salford, including scientific research cooperation, training, and doctoral training. I lived and studied in Jinan for more than 20 years and went to the UK at the age of 24 and stayed in Salford for 10 years. I see both Jinan and Salford as my hometowns. I personally hope that the cooperation with Salford can turn into a connecting 'bridge' between China and England. The medical rehabilitation industry in China is full of potential and I hope I'll be able to work with Salford to improve the technical level of the industry and help more patients in need of rehabilitation services.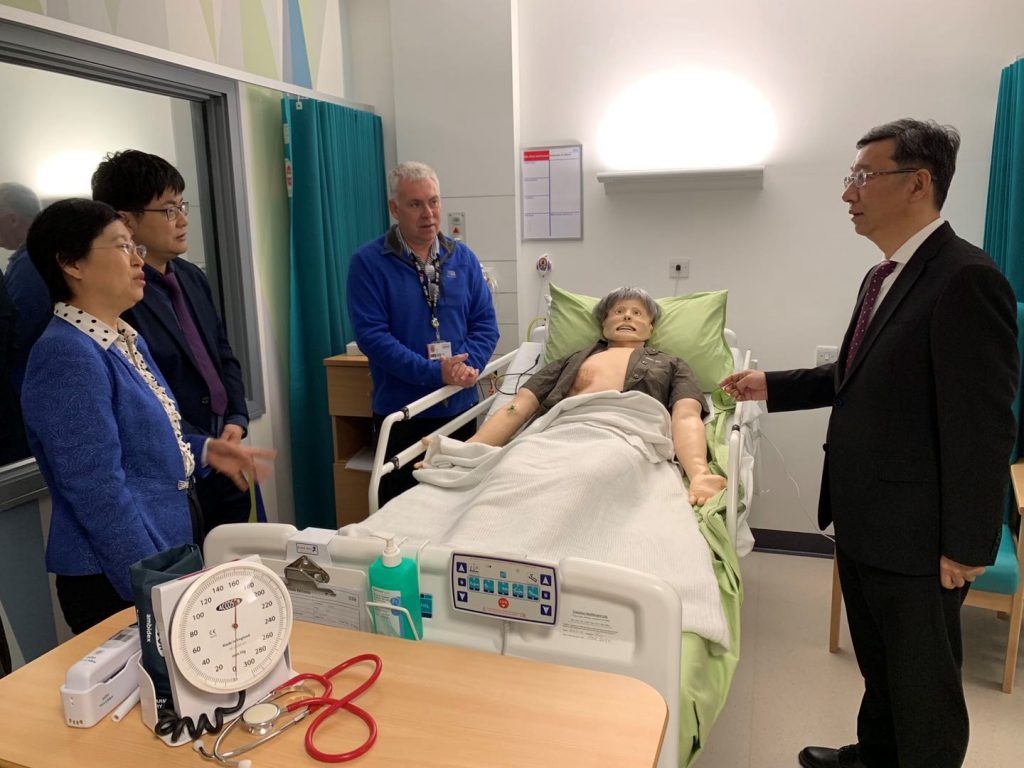 Could you tell us about your company?
My company, Bei-Ming Medical Technology Co., Ltd. is engaged in the research, development, production and sales of rehabilitation medical equipment for injuries of the central nervous system. We bave also undertaken and participated in a number of scientific research projects, and we hope to cooperate extensively with hospitals, universities and scientific research institutions. This would be aimed at the expansion of the medical market, but also the improvement of rehabilitation medical technology and medical service capabilities within scientific research and social services.
Find out more about our Alumni Awards!