Hey up! Or however you Northerners say hello…My name is Sasha and I'm currently studying BA Media and Performance in my second year.
I'm your typical over the top, way too energetic, iced-coffee fanatic, drama student who comes from a funny, little island called Guernsey. 
I'm super excited to become a member of the Student Social Media Team and want to tell you a little bit about myself, my job and why Salford is the best place to be. (No seriously…it is!)
Why Salford? 
I know what you're probably thinking, where on earth is Guernsey? And why in your right mind would you move to one of the rainiest cities in the UK? Well, when you're cooped up on a tiny little rock for the majority of your life, there's an unexplainable urge to explore the big city! In my case, it was Salford. I can quite safely say that Media and Performance was always something I wanted to pursue, after two years of A-Level Media, Theatre and IB Film, I still wasn't sick of it! Within the first hour of visiting the University, I already had my heart set on moving here. With its amazing theatres, MediaCityUK and the facilities available to me, I was well and truly sold! I definitely recommend looking at the University of Salford Campus at MediaCityUK. Take a look here!
https://www.salford.ac.uk/mediacityuk
But the main reason that determined my move up North was my course. I needed something that I was going to get stuck into and wanted to study a wide range of skills within the media. I now love how hands-on and practical it is and there is never a moment where I'm not on my feet doing something interesting. Whether it's creating my own cinematography, editing or shouting at my fellow course mates as a bossy director, I love how versatile my course is! I also enjoyed the freedom I was given when I made that transition from A-Level to my first degree. Being treated as an adult motivated me to do well and I hope that it can inspire you as well! 
And when I'm not studying?
Not only is my course amazing, but so are the societies here at Salford. As a dancer for the past fifteen years of my life, I knew I just had to get involved with something physical, but also different. I surprised myself when I tried out for the Cheerleading Society, the Salford Sirens. I can now say, it is the best decision I have ever made at University and am rather proud to represent myself as their Social Media Officer! (Even though I can barely do a cartwheel). This club is the reason I have so many new friends and has led to some of the best nights out, including the time we all dressed up as carrots for Halloween…not my proudest moment but definitely one to tell the grandkids. There's a huge range of societies that you can get involved with. For cheerleading specifically, give this link a visit!
https://www.salfordstudents.com/groups/cheerleading-salford-sirens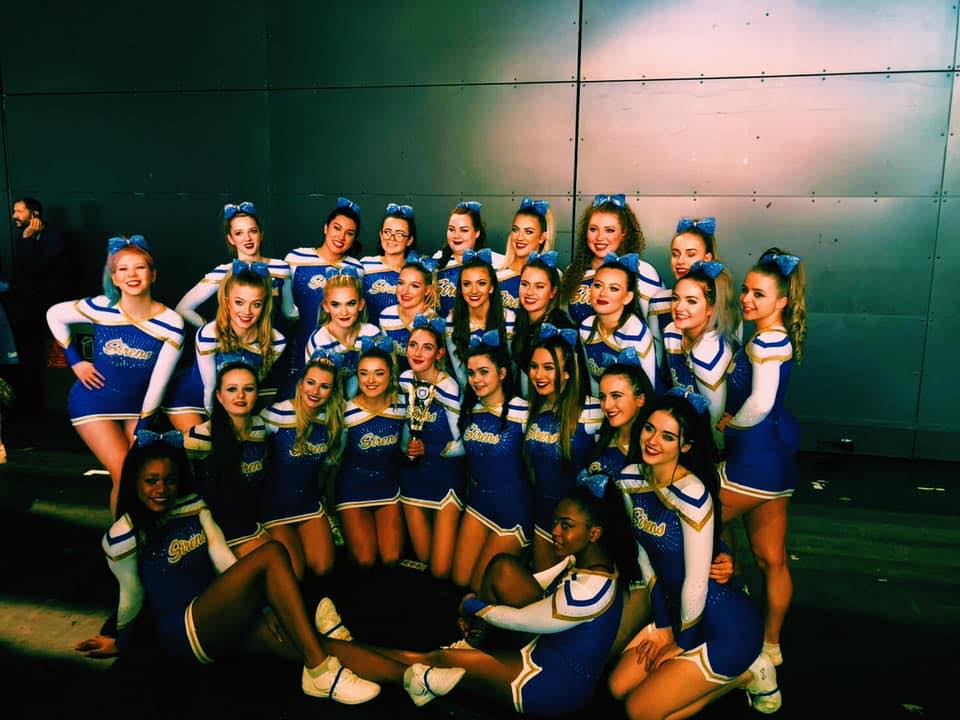 However, there was once I time where I was not so sure of myself or living alone in Salford. Being a first-year student in a big city is terrifying to say the least, especially when you've grown up on an island that doesn't even have access to trains…or McDonalds. I found comfort in the fact that I was going to be living in student accommodation. Just knowing that the people around you are making that same big change in life is something to reassure yourself with! I made some of my closest friends through student halls and can guarantee it was the best choice for me, and hopefully you too!
As for my job, well it involves a bit of everything! I want to show everyone how the University of Salford is full of incredible opportunities and experiences that every student deserves to have. Treat me as your personal guide when it comes to university living as I will be sharing my Salford student journey with you every step of the way.