This year Global Week took place from 4 – 8 April. It was an opportunity for our students to ask questions and learn more about employability, international cross cultures, and PhD research in a global context. Read on to find out what happened.
What is Global Week?
Global Week is a yearly event that is designed to help our students become more employable. The event includes seminars and networking events where students get the opportunity to engage and share ideas with global organizations, alumni, academics, and peers from other universities.
Some of the sessions included an international Cross-Cultural Session, a Dissertation Workshop, and a Mini Global Business Challenge.
The themes of this year's Global Week were Internationalization, Employability, Research, and Cultural Exchange.

A range of global organizations contributed to the week-long event including:
Dubai Food Safety Development
NHS
Petroleum Technology Development Fund Nigeria
Sanam S4 India
Warsaw University of Technology
Lancashire County Cricket Club UK
Brabners Solicitors UK
Sabz Solicitors
The Candidate UK
We caught up with some of our students to find out what they found most useful from the sessions. We interviewed:
Somdutta Ghosh, MSc Biotechnology
Brindha Sivakumar, MSc Procurement Logistics and Supply Chain Management
Gayathri Suresh, MSc Digital Marketing
Sharon Omondi, MSc International Business
Similoluwa Oluwusi, MSc Human Resource Management and Development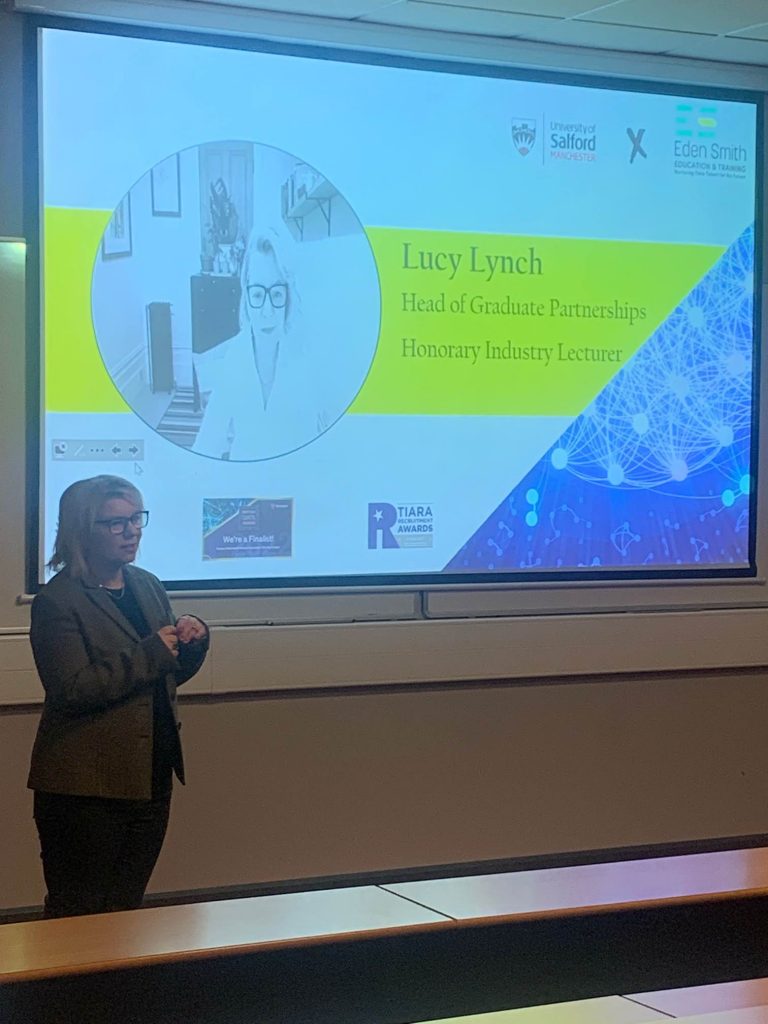 How was your experience of Global Week?
Somdutta: Global Week at the University of Salford was a week of inclusivity, networking, and enlightenment. I got to interact and meet people who had started off from the same exact place that we are in as international students.
The industry experts, scholars, staff, and peers from other schools had experiences to share from around the globe that virtually took me on a trip around the world.
The information that was exchanged was phenomenal, talks ranged from personal branding to political issues all of which made me understand that the world has truly integrated to become a global village that is highly connected by technology.
From an international student's perspective, the Global Week made me feel like I belonged here at the University of Salford. It also gave me the confidence that you can set yourself up in any country if you have the right information and platform to support you.
Gayathri: Global Week was truly a power-packed week which showcased a range of sessions focusing on a student's professional as well as personal development. Taking part in each of the sessions in Global Week was an immersive experience to learn about the social, cultural, and economic environment around us.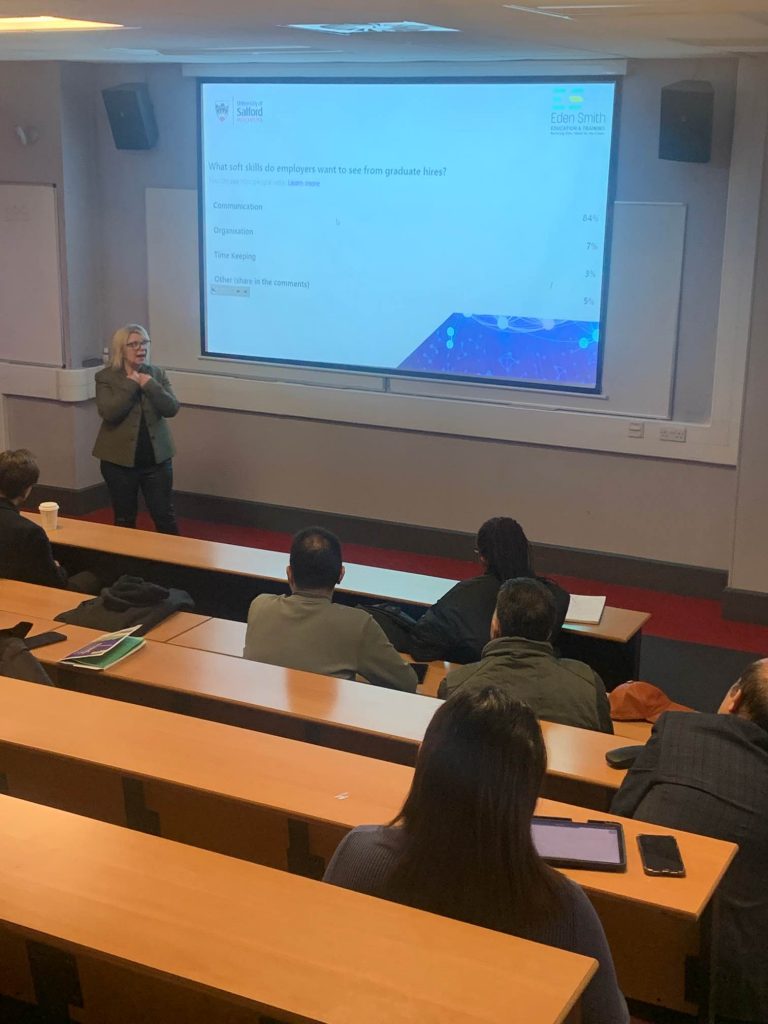 Which part of Global Week was the most interesting to you?
Brindha: "The most interesting session for me was the Mini Global Challenge. We were given a challenge that a company faced and were asked to give recommendations to help solve the issue. The challenge was to help a charity deliver its services more effectively to the Syrian refugees which added to our level of involvement and as an added bonus our team was victorious in the end.
Gayathri: I especially loved the Cross-Cultural Perspectives student panel. It had students from different countries who very candidly shared their perspectives on sensitive topics like money, education, and body language. It helped in developing empathy towards our fellow students.
Sharon: I enjoyed many of the sessions! One of my favourites was the session on Salford's Careers and Employability Service and how they can help with CV guidance and mock interviews.
I also liked the ICP research dissertation and the guidelines on how to write it, and the lunch – which was a great chance to network and have a much-needed break after the mind-stimulating activities!
Do you feel more prepared or inspired to achieve your career goals now?
Brindha: The Global Week lit a fire in me to stay focused and connected at the same time. It made me realise that with proper planning, hitting your career goals can become a reality no matter where you are on this planet. I've also taken into account that transferable skills are vital in bagging a job when you apply to organizations overseas and I intend to develop them as well in the forthcoming months.
Somdutta: Yes, definitely! The event alleviated the concerns I had around my studies and my career, so now I feel more confident in my abilities.
Sharon: I feel more confident and prepared to join the job market as the Global Week has sharpened my mind and equipped me with skills that will enable me to join the workforce.
Gayathri: I gained valuable knowledge through all the sessions by staying informed of current trends and what recruiters are looking for. Being aware of information like this gives you a competitive advantage and the courage to deal with the unknown.
Additionally, listening to trendsetters in the industry, and interacting with international students who have carved their own path, was inspiring in many ways. All these experiences have created a bond with the University of Salford in a way which will be etched in my memories forever. Thank you Salford!
What else will you do to improve your career prospects?
Brindha: With all the valuable tips and tricks that I gathered during Global Week I have formulated an employability action plan for myself to help me stay focused along with a list of all the available resources at the University. Some of these techniques include networking on LinkedIn, formulating a professional CV, and looking at placement opportunities as part of my Industrial Collaboration Project.
Somdutta: I've learned networking is just as important as your acquired academic knowledge. We can always brush up on our existing skills and knowledge and at the same time, gain new ideas and aptitudes when we network with others. So, I've already started to grow my network with the people I met during Global Week.
Sharon: I will improve my career prospects by updating my curriculum vitae as required. I will use the Careers and Employability service to guide me on this and help me to write a covering letter and do mock interviews in preparation for the real interview. I will also focus on networking to maximise my opportunities.
Gayathri: My strategy for increasing my career prospects would be to firstly network and connect with the guest speakers, staff and students involved in Global Week on platforms like LinkedIn and establish a professional relationship with them. I have already taken tips from the Salford Careers and Employability team regarding my CV and am working on optimising my LinkedIn profile.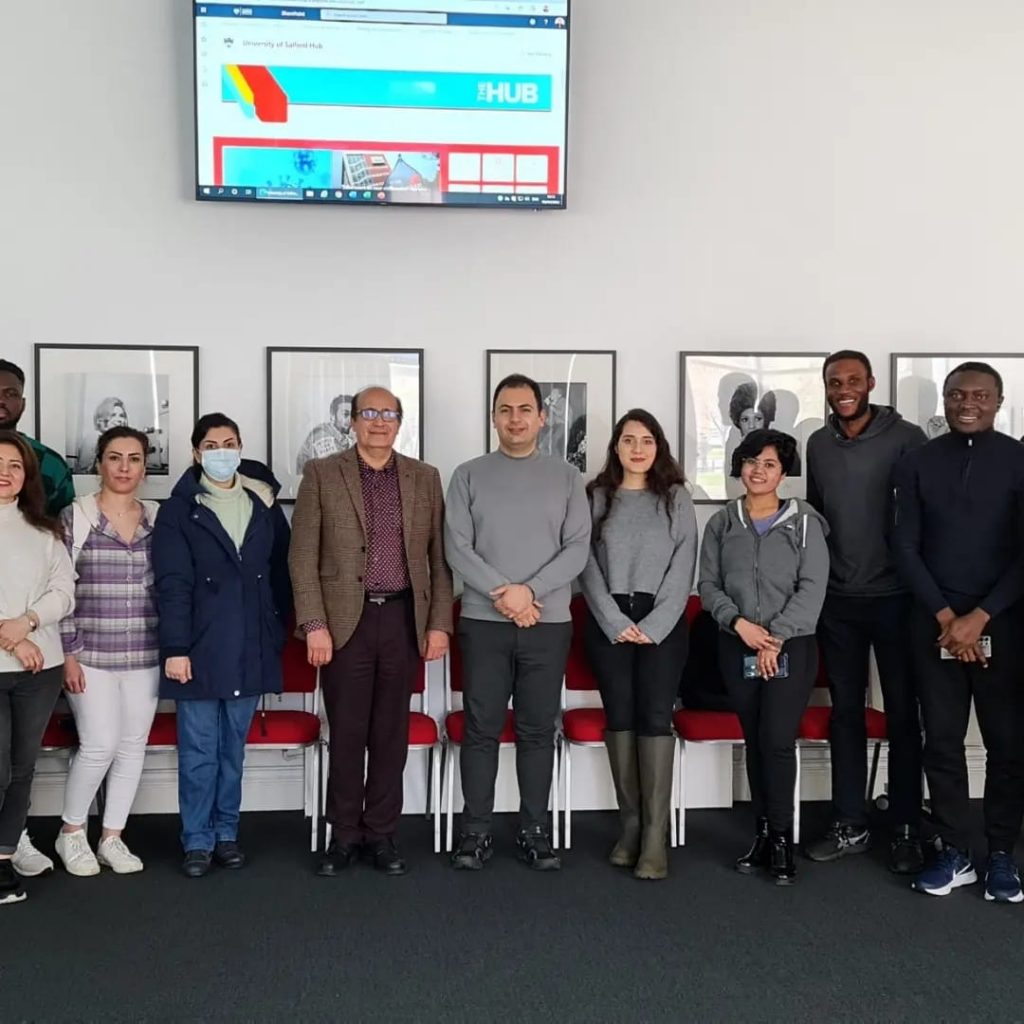 Thank you very much to Brindha, Somdutta, Sharon, Similoluwa and Gayathri for taking the time to answer our questions. We wish you the best of luck in your efforts to maximise your employability!
If you are thinking of studying here, check out our careers and employability page to see how we support our students to be career-ready.