Why Salford?
Hiya, my name is Niamh, and I am a second year Broadcast Journalism student at the University of Salford. Deciding where to go to university can be a big scary deal! I knew I wanted to study broadcast journalism, but I had no clue where I wanted to study it! A family friend of mine told me about MediaCity and Salford, so I applied! I got an interview and when I arrived here for it, oh… my…. goodness… I felt like Mickey Mouse arriving at Disney Land. My wide eyes and dropped jaw stared at ITV, BBC, Dock 10, Coronation Street and then I saw the 'University of Salford' sign and I screamed. The University of Salford was right in the middle of all the action. Call me cliché, but it was love at first sight…
Making Salford Your Home
Moving away from home to university is nerve-wrecking and the realisation that you spend most of the year at your university accommodation rather than your home is scary. But moving in with your friends has been so much fun and every day is a guaranteed laugh. I first realised Salford was my home now when someone asked me for directions. I guess I looked like a real Salfordian now, or perhaps it was my confident strut to my lecture. What I mean is, Salford can become your home easily too. The people, history, buildings, art, takeaways and coffee shops all have a welcoming presence. And every time I go to MediaCity, the professional atmosphere feels like a hug saying, "Welcome Home".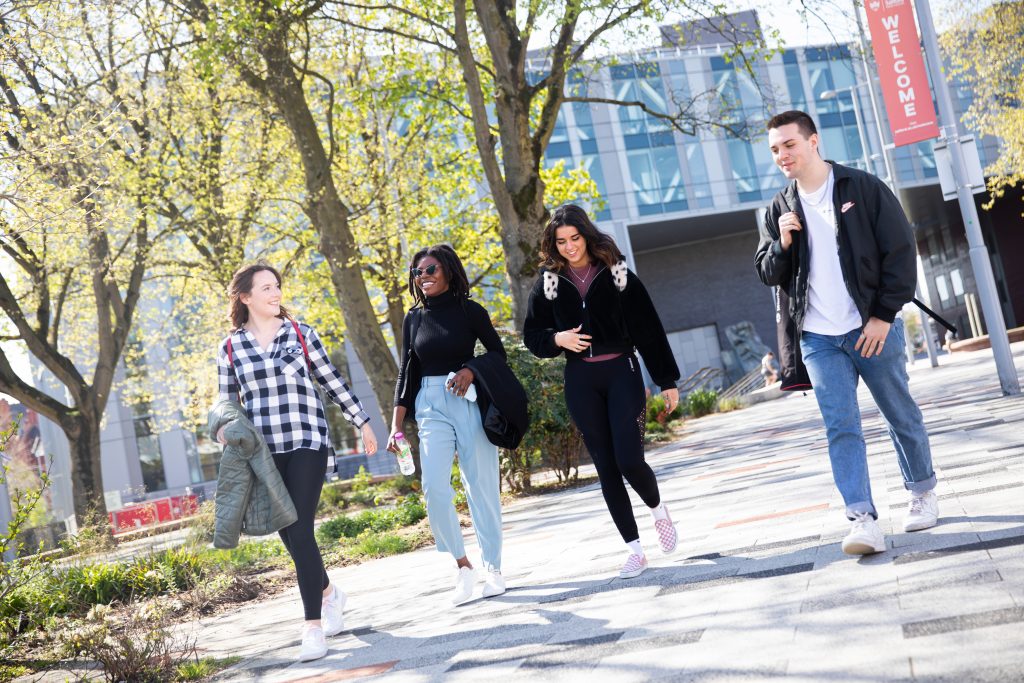 Irish Community
When I arrived at Salford in 2020 to find out the craic, well it was fair to say I got a few funny looks. My slang was confusing to people and my strong accent left many people with a delayed response as they calculated – "What on earth did she just say?". And the feeling was mutual, it took me a while to familiarise myself with the different UK accents. But I never found that I had to change. The Irish community in Salford and Manchester is huge. From the Irish society at the University, Irish pubs like O Shea's and Mulligans, GAA teams and the St Patrick's Day weekend festival, it feels like a home away from home. That's one of my favourite things about Salford – no matter where you are from, you can feel a sense of home.
Commute
Okay if you are like me, I hadn't got a clue how to get on a train or read a bus timetable, I had never seen a tram before… But after lots of questions to various people and messaging the University of Salford's Instagram for help, I always made it to my destination. Studying journalism means you are travelling to lots of different locations to interview people, so commuting on public transport becomes part of your daily routine. And it is a great way to travel and explore the UK. I recently got the train through the Peak Districts which was beautiful and a real eye opener of the beauty right on Salford's doorstep. But, you don't have to travel far for green space. My favourite thing is to take a walk through the beautiful Worsley village. And with just a stone's throw into Manchester city centre, you can soak up that city atmosphere. You really have the best of both worlds.  
Homesick
Being away from home, of course you get home sick… it's natural. For me, I always miss the smell of seaweed, my Dad's cooking, my Mum's cups of tea and arguing with my sister because I am wearing her clothes. When I get homesick, rather than hiding it or trying to 'get over it', I have learned the act of balancing. Being able to balance home and university life is a healthy habit to get into. When possible, I travel home to get that gasp of fresh Irish air and I facetime my family and friends as much as possible to get my daily dose of "craic".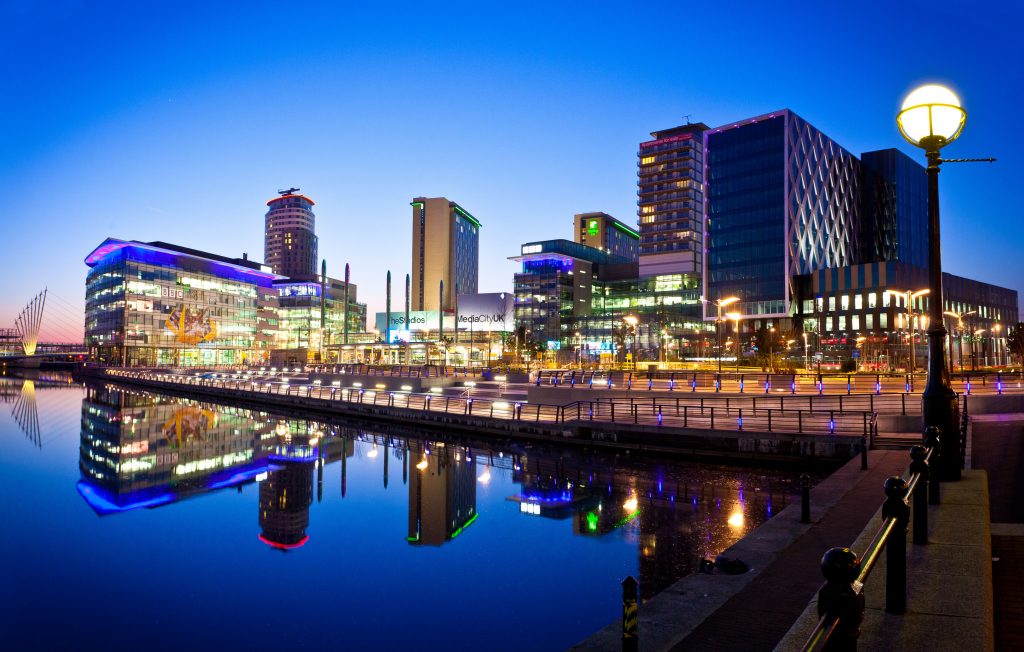 But if you are thinking "Why Salford?", GO VISIT IT. The university hosts open days and campus tours where you can see it all for yourself. Register your interest for our next Undergraduate Open Day here. You can get tours of the accommodation, lecture halls and the TV and radio studios in MediaCity. Plus, you will get goodie bags with some cool 'University of Salford' branded gifts. So, come take a look around and say hi!