A Digital marketing strategy is critical for organisations operating in markets with high Internet penetration.
However, one of the challenges in digital marketing is that it is based on communications using technologies where hardly a week goes by without a search engine ranking algorithm update or a social network update. Keeping track of the technical changes alone becomes a major task and then there is the need to work out how these changes affect an individual organisation and ultimately its business model.
No organisation wants to follow in Blockbuster's footsteps and have to close due to not keeping up with the latest technological offerings and how the changes impact on their customers. Researching and teaching digital marketing over the last 10 years has shown that whilst there is change there are also a number of constants.
As we discuss on our Digital Marketing Strategy course, the success of a digital marketing strategy is always dependent on its implementation. How do organisations go about developing and implementing their long term (from 3 to 5 year) plans in such a fast paced and constantly changing environment?
Does traditional strategic planning thinking apply?
The classical approach to strategic planning is based around these three steps:
Review where you are now (called strategic analysis)
Identify where you want to be in the long term given your analysis and develop options
Decide how you are going to get there by allocating resources, processes and measurable objectives with key performance indicators (KPIs)
The thinking in digital marketing is very similar with one major difference – the speed, reach and impact that digital marketing can generate is much higher compared to traditional marketing activities.
Zero Moment of Truth (ZMOT) concept
Additionally, the role of marketing communications is shifting from control to facilitation as is summarised by the Zero Moment of Truth concept:
ZMOT – a Google based study highlights the phenomena that emerged with the proliferation of user-generated information. Reviews, ratings, social media interactions and the social capital of a brand are becoming major influencing factors when it comes to purchase decision-making.
When developing a digital marketing strategy the first step as with traditional marketing is to recognise the current situation, decide where a brand would like to be in the long term given its resources and set out longer term objectives and related measures of success through Key Performance Indicators (KPIs). The key difference is that the focus in digital marketing strategy is on on-going revisions, testing and measurement of engagement with the customer instead of simply stimulus development.
Content, Channels and Analytics
Having agreed a generic digital marketing strategy, a commitment to engagement on specific communications channels needs to be made. The customer journey to online purchase highlights some of these key differences in markets based on the size of the organisation, industry and country of operation: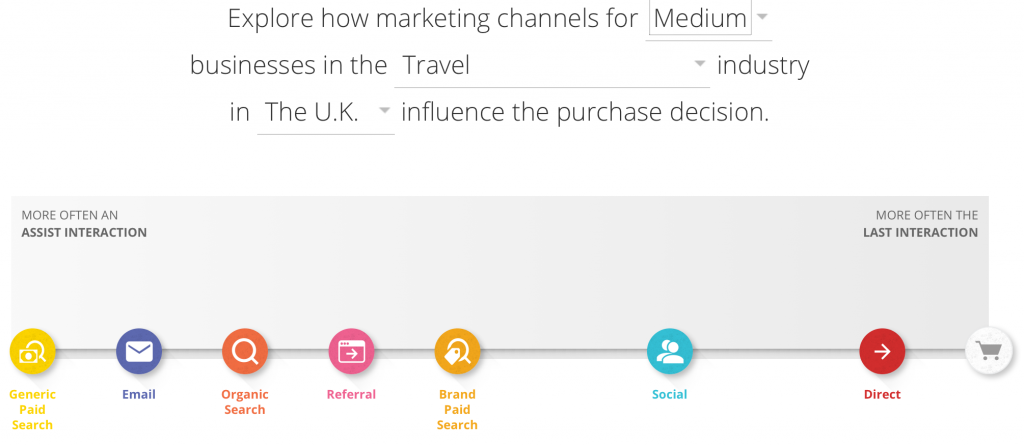 Screenshot The Customer Journey to Online Purchase
Over the past twelve months, digital advertising spending alone has experienced double digit growth reaching a new all time high of £7bn in the UK in 2014. In Europe, nearly a third of advertising revenue now comes from online advertising.
It is important, for the successful implementation of a digital marketing strategy, to target the right channels with the right messages. For example, social media is often used for awareness raising, so may be inappropriate for sales related content. However, data suggests that the decision to buy a room night in a hotel in the UK will often be influenced by social media – hence it would be appropriate to have sales related communications here.
Plan, Do, Observe and Reflect cycle of digital marketing
Bearing in mind the Key Performance Indicators (KPIs) set out in the digital marketing strategy, a number of data sets could be used to measure how well the content and the channels perform. Some generic issues could be related to:
Volume of engagements – how many people have seen the content relating to your organisation and engaged with it?
Value generated – where possible what are the associated sales figures?
Visibility – how easily can your content be found on digital profiles such as your product related pages and do you use relevant search terms?
The planning, implementing, observing and reflecting cycle is an on-going process of learning from your digital communications engagement. One of the techniques that works well in digital marketing is to try small scale projects to observe the impact and learn from that engagement.
Xpert-60 case study
The success of a digital marketing strategy can be measured by the resonance that content receives with its target audience. Organisations are looking for ways to develop digital content that is relevant to their target audience and then to see how that audience engages with the content. Creating sharable content is one of the strengths of digital marketing communications.
Xpert-60 is a brand developed by a Manchester based manufacturer of car care products – Concept Chemicals. Concept Chemicals have been in the business-to-business market for over 20 years and have been successful in trading directly with trade clients. Xpert-60 is a new product range of over 50 car care accessories from Car shampoo to Carnauba Wax.
The target audience of this brand are digitally savvy consumers who like looking after their pride and joy on four wheels. In the process of digital marketing strategy development, Xpert-60 asked Salford Business School MSc Digital Marketing students for help in developing content that would resonate with their target audience.
This live project was integrated into an assignment – a perfect opportunity for postgraduate students on the Search and Social Media Marketing module.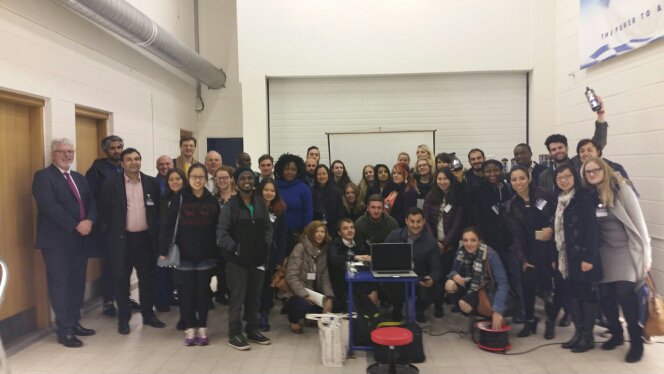 Salford Business School students visiting Concept Chemicals
Students were offered a chance to practice their skills on a real live case study as well as generate data for Xpert-60 to advance their future digital marketing strategy activities.
Six teams were asked to create content for Xpert-60's YouTube, blog, and using a social media management tool SocialOutcider, curate Xpert-60's Facebook and Twitter profiles for one week from Tuesday 8th to Monday 14th December to see what would resonate best with the target audience.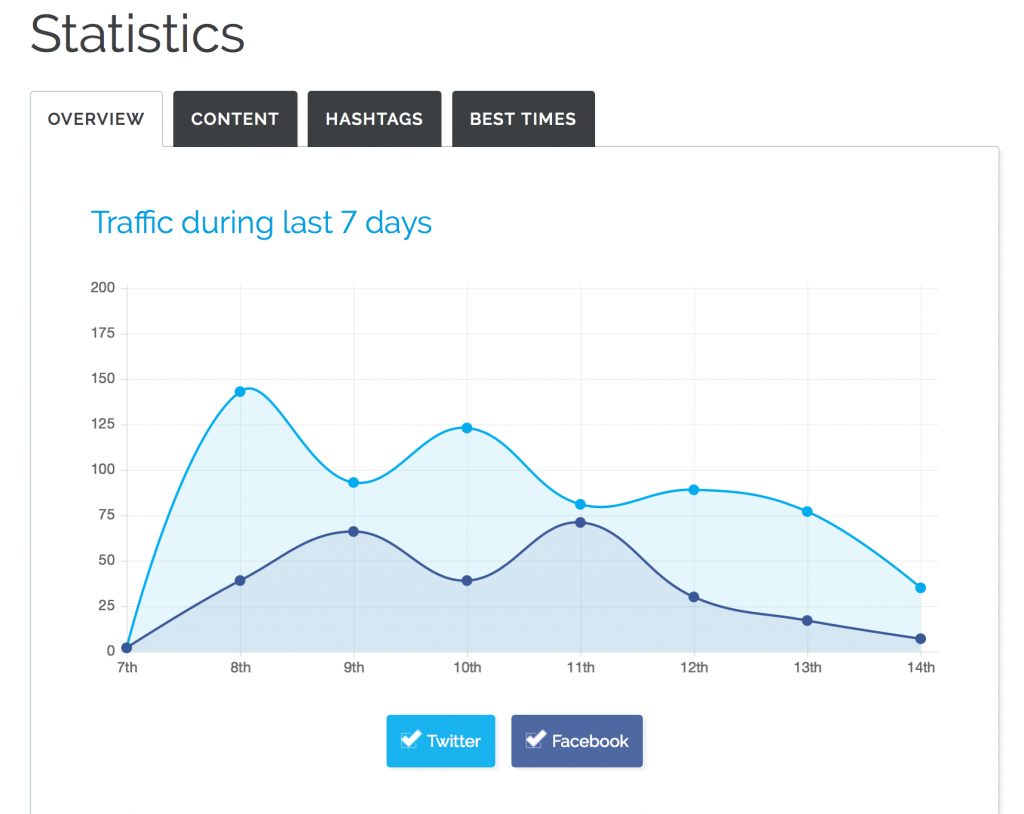 Social media engagement report using SocialOutcider
David Mapple, co-founder at SocialOutcider Ltd said:
"This project proves that good, creative content attracts valuable interest. With almost 1000 'click-throughs' generated from just 45 tweets and 21 posts, every student should feel proud of such fabulous results."
Here are some of the sample posts from each team:
Team 1: Car Glass Cleaner
Blog post  http://www.xpert-60.com/blog/2015/12detail-like-a-pro-car-glass-cleaner-tips-from-the-experts
Team 2: Wash and Wax 2
Blog post  http://www.xpert-60.com/https%3A//www.youtube.com/watch%3Fv%3DiCGr9F9tqZM%26feature%3Dyoutu.be
Team 3: Universal Cleaner
Blog post http://www.xpert-60.com/Universal-Cleaner-Xpert-60%E2%80%99s-Waterless-Car-Cleaner-Solution
Team 4 – Liquid Shield
Blog post  http://www.xpert-60.com/blog/2015/12get-that-xpert-clean-with-xpert-60s-liquid-shield
Team 5 – eXpress detailer
Blog post http://www.xpert-60.com/blog/2015/12express-detailer-waterless-cleaner
Team 6 – Alloy cleaner:
Related blog post http://www.xpert-60.com/blog/2015/12how-to-use-wheel-cleaner-in-a-two-simple-steps
And the winners are…
Concept Chemicals could not decide on one winning team and two teams have been chosen as winners: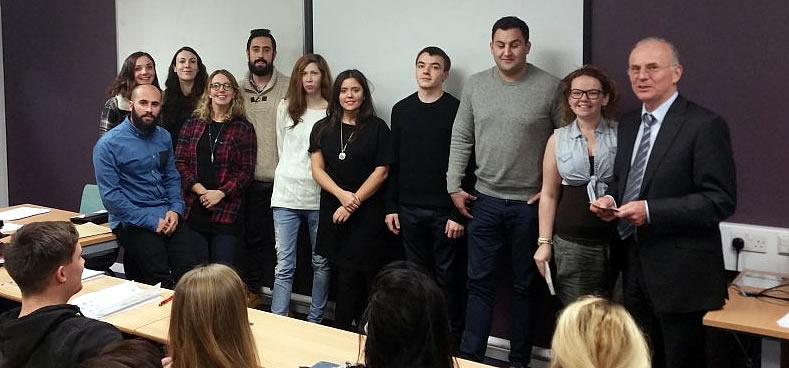 Image left to right: team 1 members Carlos Garcia, Cariad Fiddy, Nadia Latif, Emily Goddard, Juan Mora Romero; team 6 members: Anastasia Nikitopoulou, Stacey Anderson, Conor Griffiths, Daniel Ezzatvar and Melissa Kabluczenko; David Stockfis – the Managing Director of Concept Chemicals
Team 1 and team 6 congratulations to:
Team 1 members
Emily    Goddard
Nadia    Latif
Juan    Mora Romero
Carlos    Garcia
Cariad    Fiddy
Ginend    Cherukuttiyil
Team 6 members:
Ryan    Deane
Melissa    Kabluczenko
Daniel    Ezzatvar
Stacey    Anderson
Anastasia    Nikitopoulou
Conor    Griffiths
Well done to all teams!
Comments Off

on How to implement your digital marketing strategy
---