Family businesses hold a special place in the UK's history. Statistics and reports on the subject clearly show their importance to the economy as well. The main characteristics of family business as studied by Salford Business School is heritage, but this does not appear to necessarily sit easily with digital technology and communications as taught on Digital MBA courses.
The increasing tendency of consumers is to shop more and more online. If a family business have not already done so, they need to recognise the importance of "web presence for family business". This development is important if family business is to remain an essential part of the UK's commercial heritage and its future.
Sustaining the UK economy
In the UK family businesses make a large contribution to the economy by employing over 40% of the private sector workers. In financial terms £1.1 trillion was the revenue generated by family businesses in 2010, translating into a£81.7 billion tax contribution. The benefit of family businesses to the public purse is even more significant than this single bottom line amount as the percentage of tax receipts are proportionally higher than  those paid by some overseas companies trading in the UK.
Tradition meets innovation
Many family business have a tension between innovation and tradition as illustrated by this Italian family business case study – Lanificio Leo.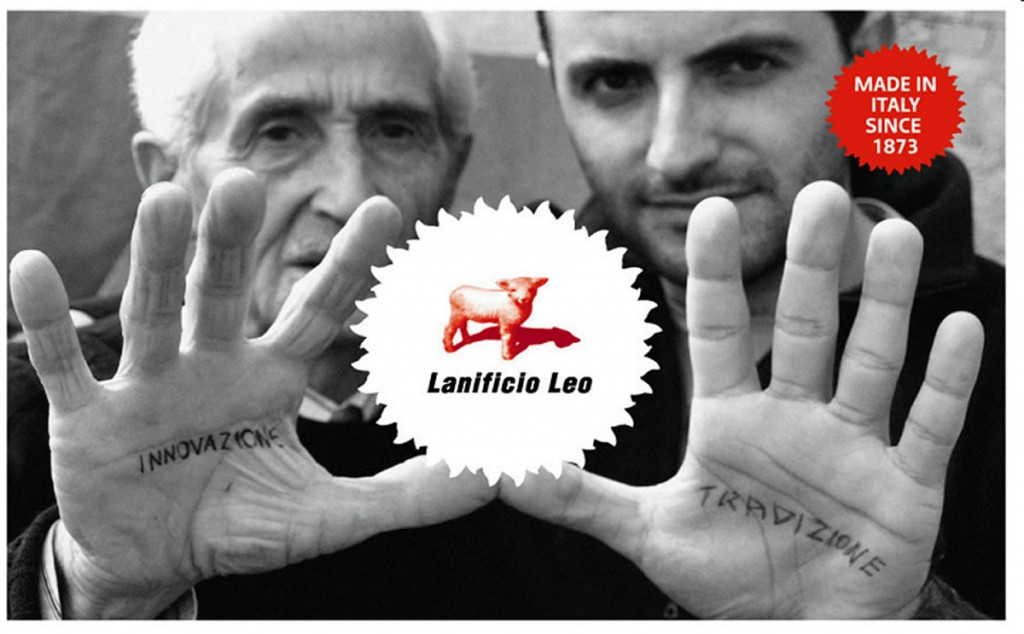 Photo by A. Renda, Copyright, Lanificio Leo, Italy.
The example of Warburtons is indicative of the impact of family business in the UK. Waburtons are now the second largest grocery brand in the UK. They started trading in 1870 and have doubled in size in the last decade. While the business still bakes bread as its core activity they also continuously innovate and regularly bring new products to the market with items such as baked snacks. They also have a strong web presence.
The domain warburtons.co.uk was registered in 1997, the same year as Google. This is a small indication that Warburtons recognised the marketing and brand advantages of the Web at an early point in its popularisation. Their Facebook page has 250,000 fans and 13,000 followers on Twitter. These numbers point to a form of success as a family business and their ongoing engagement with customers.
Time for Web 2.0
Web 2.0 is described as web pages and content that does not rely solely on static content. Web 2.0 requires social engagement and constant updates. This is why Web 2.0 is considered to be a revolution and significant progress step in the era of the internet.
Integrating online social networks into any business's activities has become a vital component for success. Engaging with customers online is the easiest way to gather honest and in-depth feedback which in turn helps to rapidly improve a business's services and products.
Building a web presence for family businesses
The Centre for Family Business at the University of Salford, is currently conducting research to discover the key differences that shape family businesses and what makes them special in ways that make customers more inclined to deal with them.
However, with time and perseverance any family business can continue to grow by building an effective web presence that incorporates elements of a web site, blogging, social media activities and newsletter-based communication.
See this example of Marshall's Florists in Chorley, Lancashire UK, who use YouTube to share their heritage story with their prospective customers to differentiate themselves from competition:
Florists in Chorley – Marshall's Florist – Lancashire, North West, UK
The whys and hows of a family business web presence
In the video below we consider what are the advantages of having a web presence for family businesses and what are the channels that can help you achieve this.
Web presence for family businesses
Activity 1 – Web presence
Fred Aldous are a well known family business with a trading history of 125 years. The business is an arts, crafts and design materials shop in Manchester's city centre.
Search for 'Fred Aldous' on google.co.uk.
Look at the first page of results. Find their website address and contact details at a glance.
Go to their main website, look again for their contact details and read the "About Us" page.
The "INFO/HELP" section takes the form of an FAQ page. What information can be found there?
Go to their blog page. What is the focus and content of the posts?
Visit the Twitter profile page. How regularly does 'Fred Aldous' tweet messages out to followers?
Activity 2 – Search Engine Optimisation (SEO)
For this activity we will use "Fred Aldous" as our search keyword.
Go to google.co.uk again and use "Fred Aldous" as the search keyword.
The first link in the search results page will go to their main website. Where is the keyword positioned in the description of the search results?
Visit "About Us" again. Where does the keyword appear in the address of the webpage?
Go to the Google Adwords web page and login with your Google username and password. Do not worry about adding billing information as you will not be using any paid services. If you don't have an email account with Google yet, you sign up here.
Access the Keyword Planner in the Tools menu. Under "Search for new keyword and ad group ideas" use 'Fred Aldous' as a keyword and click on the "Get ideas" link. On the results page click to access the "Keyword ideas" tab.
Notice the relative high average monthly searches compared to other ideas given on the page and low competition on the keyword.
Additional resources: Using the AIDA model in blog posts
Creating a website for a family business
What are the important properties of a family business website? The video shows how to use WordPress as a content management system to create and effective web site with impact.
Learn how to create a website for a family businesses using WordPress
Activity 3 – WordPress
To get acquainted with WordPress this activity uses the free blogging platform offered at WordPress.com. Although limited in comparison to the version available for installation on web hosting packages the description and discussion that is presented here will make a good starting point.
Sign up for a free account and login
Navigate to the "My Blog" link and create a new blog. Click on the "Visit your dashboard" button when finished
Following the information provided in the video, start building a webpage
Once you have finished customising the blog, write a blog post. Dokeyword research first and follow the instructions in the video for positioning your keywords
Share the link to your blog post on social media
2 Comments
---