Like many other graduates who recently graduated in the summer of 2016, I started to search for that 'dream job' and in my instance – The first job. How to get a graduate job will depend on you and your personality and here is my way…
Every graduate had the same attitude and drive as me. And this meant that I needed to up my game.
As part of my final year, I learnt how to target employers using social media networks. I had already created a personal website as part of my BSc Business Information Technology program but this needed optimising to further target employers.
I would write blog posts regarding project management, web design and business analysis to build an online network and also show employers that I understand my field and what I am passionate about. It was writing these blog posts that helped me to understand what career path I wanted to take – business analysis. Here are my seven steps on how to get a graduate job:
1. Build your offline network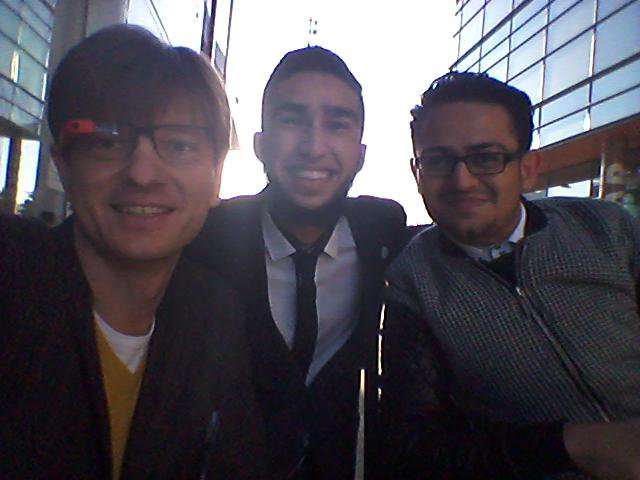 left to right: Dr Aleksej Heinze, me and Mohammed Patel a fellow Business Information Technology student

Whilst building an online network if you are looking for a career in digital business it is also vital that you develop your offline network too!
For me this started off with keeping in-touch with lecturers at Salford Business School, who always invited me to networking events such as Salford Business School Ball, Creative Entrepreneur, Tech Angels and many other careers focused events.
Staying in touch with the University of Salford's Careers & Employability team also provided me with many opportunities to gain casual and part time work experience and develop my industry networks.
2. Keep in touch with your lecturers
I built my network starting from just a few lecturers and worked upon this making sure I maintain each relationship just like I would do in the work place. I kept in frequent contact by asking for interview help, job openings, introductions and generally just asking how everyone is.
Obviously this is much easier nowadays with the use of social media and Twitter in particular:
3. My first job experience so far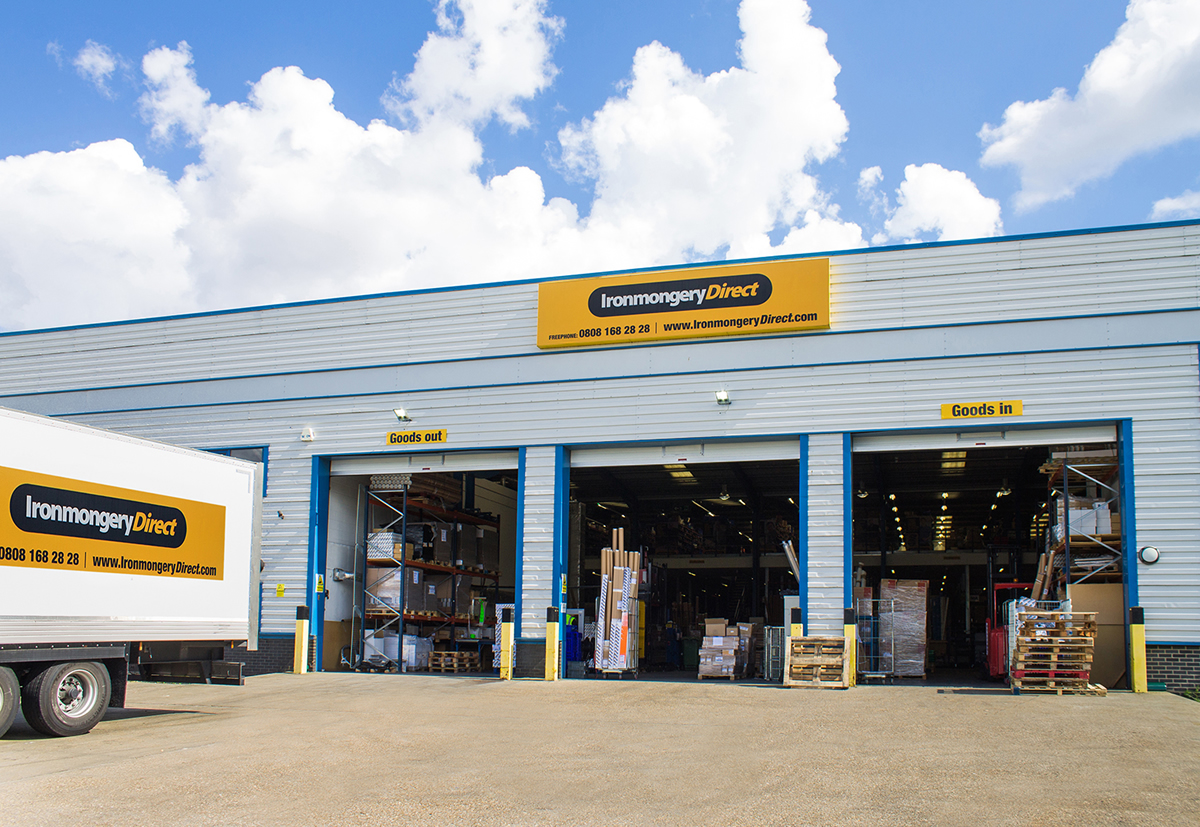 IronmongeryDirect Limited – our warehouse
I had several interviews for a number of different positions. It was interesting to note that 8/10 of the interviews I had were in the south of England and the majority of the graduate jobs were here. For someone who lived in the North West of England I found it exciting that I might have to relocate to take my first job.
Finally, the day arrived and I got a job offer which I was really delighted with as a graduate management trainee. It is a key thing to note that sometimes you just have to look further afield and be prepared to travel and re-locate to find your dream job. I currently live in London but commute to Basildon daily but I absolutely love it!
I also found whilst interviewing for different grad roles, employers really loved how I created my website http://hbukhat.com.  This website is something that I started as part of my final year on the Advanced Web Design and Ecommerce assignment and I carried on updating the blog section in particular after graduation.
My job is with IronmongeryDirect Limited (IDL) in Basildon, Essex. It is my first job but I can honestly say that it is a great company and it really values not only its customers and suppliers but also employees. It is a serious business but the team do have a great sense of humour:
Each and every employee is truly valued and we really are one big family here.
4.
How to get a graduate job: apply your skills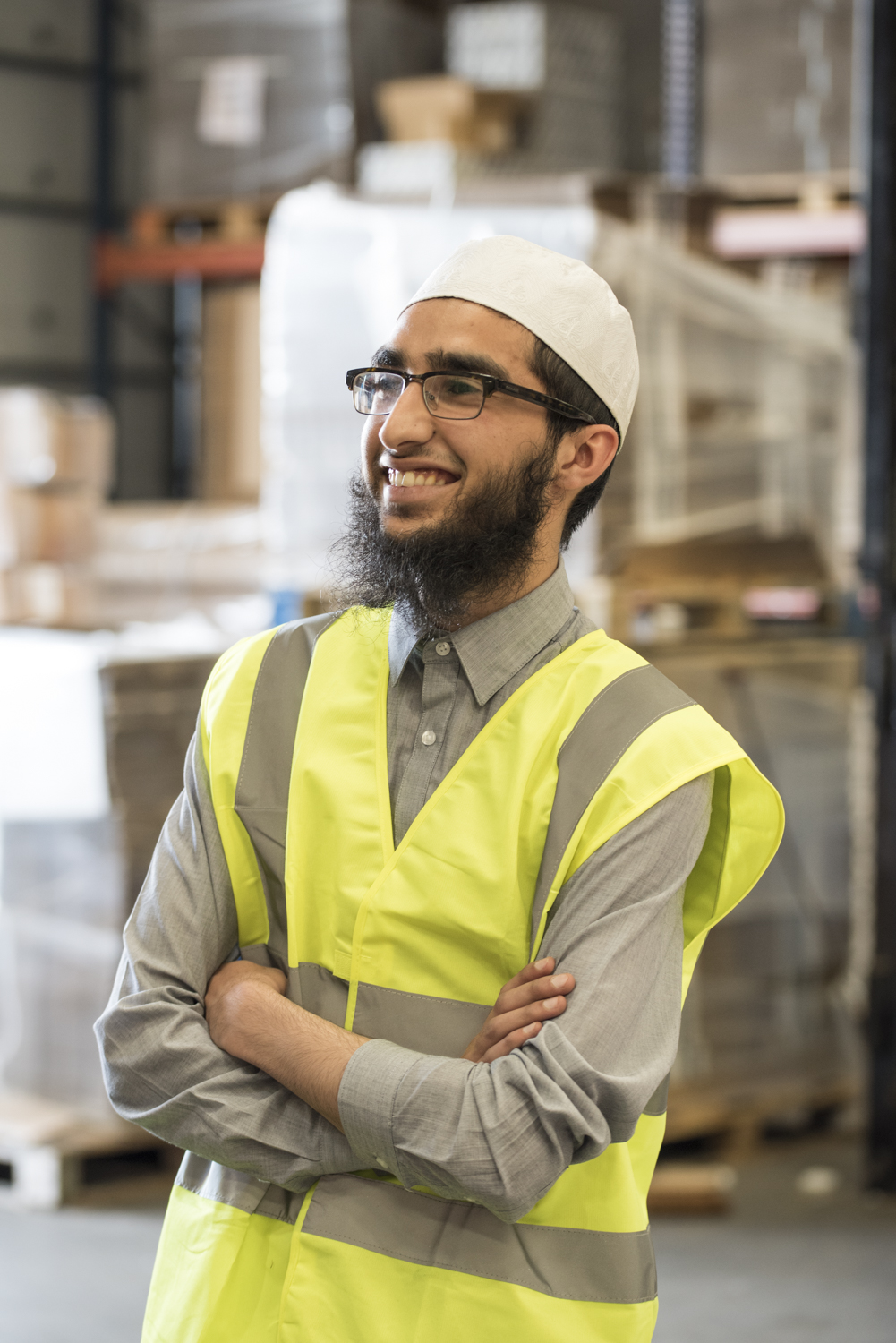 Just in case you have not noticed – it is me in a high visibility jacket – so you can see me 😉
Studying Business Information Technology has helped me understand how to manage projects and people. People are different and I found it to be important to be able to understand individuals and tailor my communications to them. In my current role I have to communicate on a number of levels –  for example, I have to speak to a trainee or a senior and it is always important to think of the individual you are speaking to and not just the message you need to share.
The graduate programme was the best I have come across and gives me an extensive view of the company I wanted to join.  In addition to meeting the Human Resources (HR) team we also interacted throughout the induction day with the senior leadership team of the company. The senior leadership team members became my mentors during my training path, including the Managing Director with whom I now have weekly 1-2-1 sessions!
5. Small company with massive culture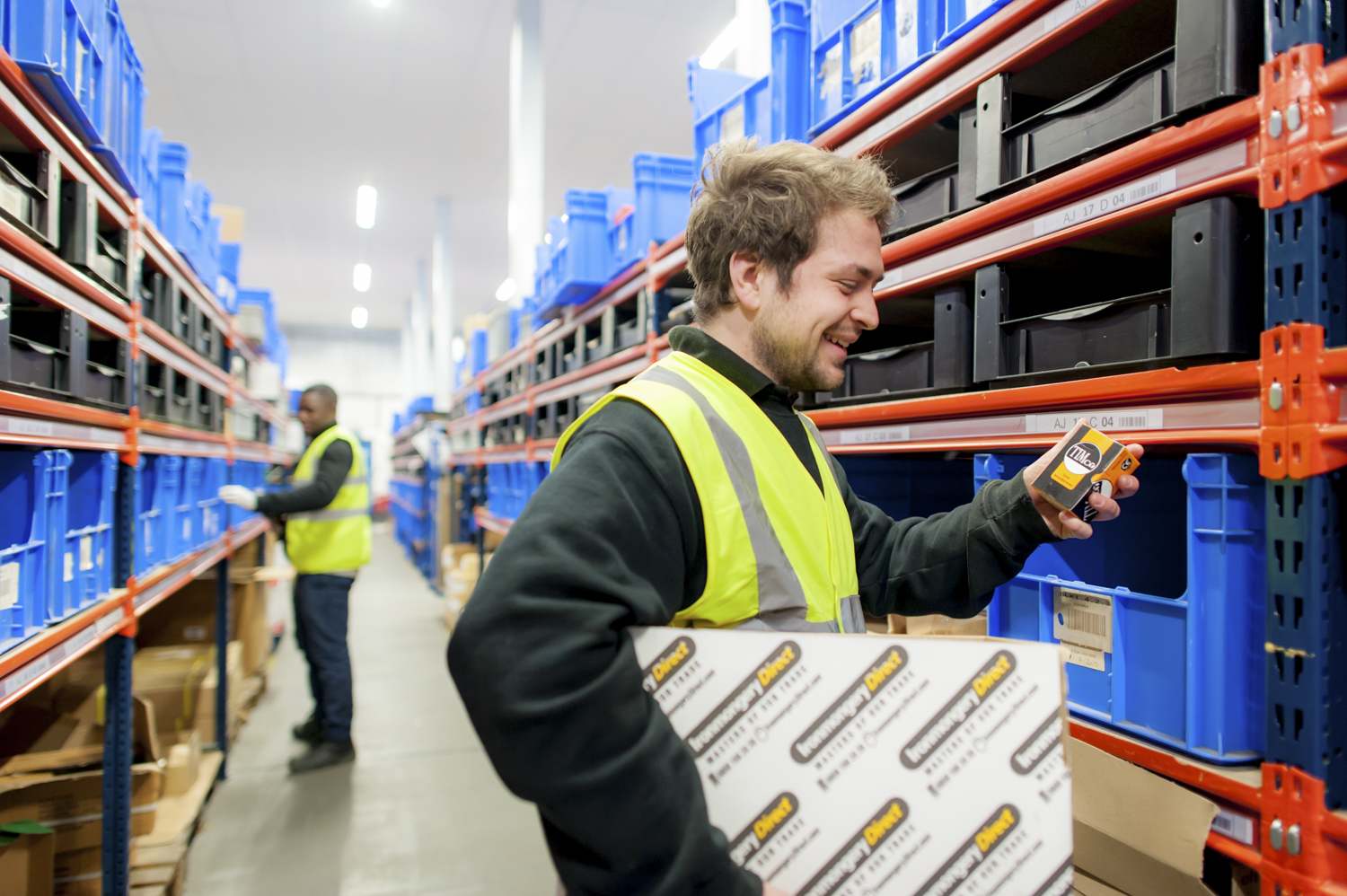 My colleagues at Ironmongery Direct – more than just another company
Even though I am working for a relatively small company their culture is massive! I would highly recommend anyone to work for a small organisation since you do get to see the full business process pretty quickly. It is a great work atmosphere and the way in which they WOW customers, suppliers and most importantly their staff is not something that you can easily find in a large organisation.  Our team constantly strive to drive improvements throughout the organisation at all levels and celebrate/reward staff on these achievements.
The company pride themselves on their high quality of service which overshadows all their competitors and this has enabled them to continually generate year on year revenue growth of over 20%.
I would highly recommend the experience of a small company to any fellow graduate who is looking for an excellent opportunity in a challenging but rewarding business.
6. Multitasking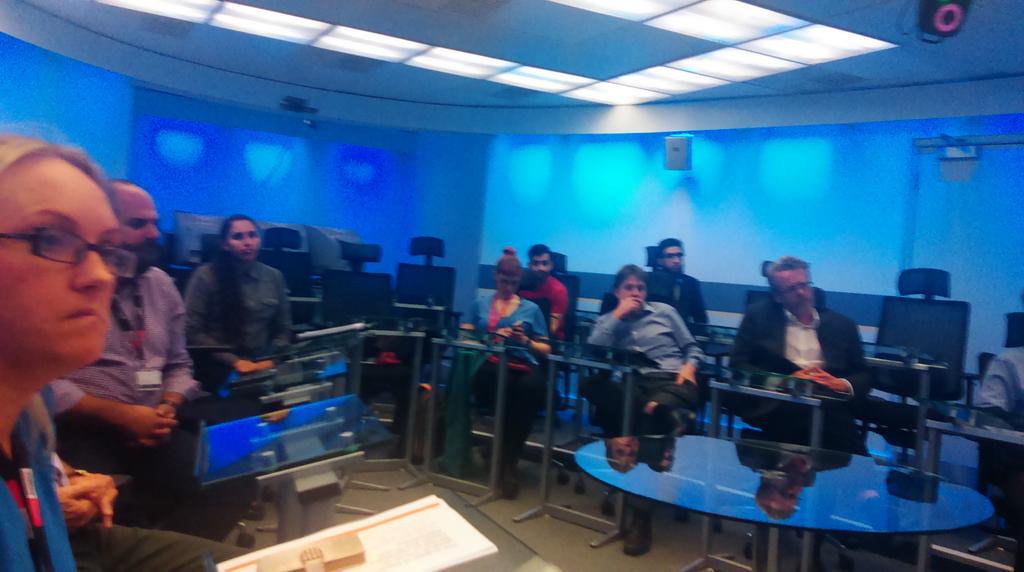 Those days at Salford Business School – image of a session in the ThinkLab
As you would experience during your time at the University, there are always a number of tasks and priorities that are calling on your time. As part of our coursework we had to manage several assignment deadlines and were guided by a timetable. Now there is less structure in terms of a timetable but you still have to manage a number of different tasks at the same time. How do I deal with this?
I am passionate about project management, and I usually like to be one step ahead – the last task of my day is always to prepare for the day after. I plan my diary, make sure I send those messages and prioritise activities and make a 'To Do List' if necessary to catch up on several tasks in the days after. My job is essentially managing several projects – or areas of my responsibility.
7. Transform your talents into success
Competition for jobs is always on the increase and employers are asking for more experience and qualifications. It is easy to get frustrated if the right opportunity does not come along straight away, but do not give up!
Keep carrying on. What separates a talented individual from the successful one is a lot of hard work. For me it was keeping up my blog posts and sharing my thoughts about something that I feel passionate about.
After all, talent is like a perfume bottle. If you never open it, nobody will ever smell the beautiful fragrance inside it. Be wise and be open like the fragrance in your life.
It is important to find your interest and if you don't know what it is, you need to try a number of different things first. During my time at University I had a chance to study a number of modules. Some modules have helped me to understand what I like but others also opened up my appreciation of what I don't really like too. For me it is important to have a job, which I love so that I don't waste my life living someone else's life. You might have heard this quote a number of times but for me Steve Jobs puts his advice on life and job hunt very well:
H
ow to get a graduate job?
The above seven steps worked for me – but what about you? What advice would you give on how to get a graduate job? Share your comments below.
Comments Off

on How to get a graduate job: my seven steps to success
---