Family businesses within the food industry are very common. Mine is a very pure and simple business. 'Puro y Simple" ("pure and simple' in English) is a wholemeal bread manufacturer based in Venezuela. Since 1981, Puro y Simple has specialized on offering Venezuelans an alternative to the traditional white bread, natural wholemeal bread of the highest quality.
Since I was young all I could think of was when I grow up…. I'll be just like my dad! Indeed, I wanted to be a baker.
I wanted to take part of the family bread manufacturing business. My long journey began six years ago nurturing my business knowledge and understanding that a business encapsulates much more than just manufacturing and selling a product.
I decided to study business enterprise as an undergraduate to understand the importance of innovation within an established business.
I then focused on understanding the food industry. An industry so fruitful and full of opportunities that all I could remember was John Maynard Keynes' article in which he expressed the idea of the food industry being one of the few sectors less affected by the cycle-crisis in Latin America.
My new chapter
Despite completing my BSc and MSc, I was still eager to learn and I knew that I was missing a key ingredient that currently Puro y Simple is missing. Our marketing strategy has always been as simple as its name, rely on the quality of our product and let the customers do the talking.
Word of Mouth (WOM) has been key for our success and popularity in Venezuela. Yet, compared to our main competitors we have indeed a lot of work to do, since the costs of running a campaign of that magnitude is well above our budget.
However, nowadays, online marketing has revolutionized marketing campaigns and online WOM has become a crucial factor for companies wanting to retain and acquire new customers.
The University and Puro y Simple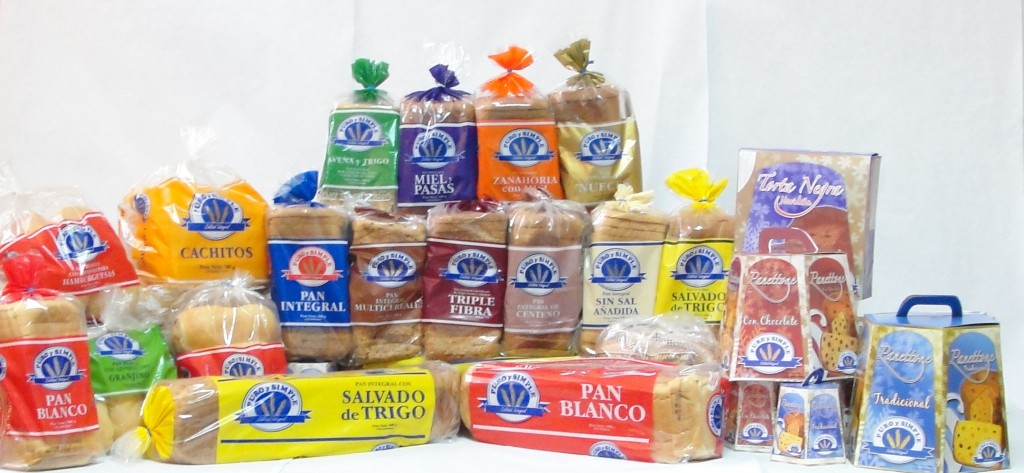 Image (C) Puro y Simple :  Products range
The University of Salford has helped me to understand the idea of how a low cost marketing campaign could be run in Puro y Simple, using different social media platforms. For example, Facebook and Twitter were chosen in order to increase our availability to our customer base and to reach out to new customers and inform them where to find our products and offer them a channel for feedback.
Furthermore, the MSc Marketing course has provided me with the knowledge on consumer behaviour and international marketing business. On the former, the importance of technology, youth and how a families consumer patterns may change. All key aspects I must take into account when deploying this social media campaign.
International marketing provided me with insights when doing business internationally, a stage I would like to reach in 5-10 years time. Nevertheless if the opportunity arises, I have the basic knowledge on how to deal with international business partners/suppliers/customers.
 A final Thought…
As an honest man, I believe this course has enforced previous knowledge and has taught me key theories, strategies and information I will be soon putting into action in order to enhance and make Puro y Simple a better, more efficient and more customer friendly brand which is recognized around Latin-American countries  in the near future.
Watch this space and keep an eye on our social media channels:
---
Tags:
Centre for Family Business
,
family business
,
Innovation and enterprise
,
productos integrales
,
Puro y Simple
,
small and medium-sized enterprises
,
social media
,
wholemeal bread
Posted in
Business School
,
Centre for Family Business
,
International Students
,
Postgraduate
---
Comments Off

on Puro y Simple: more than just a family business
---