"My son loved taking part in the study at Salford Cognitive Development lab. It was a fun and interactive experience and we're looking forward to a return visit"
-Parvinder, mum of a 2 year old boy
The burgeoning choice of children's apps available to download can feel a little bewildering. So how can you tell if an app or a game that tries to be educational, really does have some educational potential?
The App market offers parents and children a wide range of apps and games to choose from. Many apps for young children are labelled as 'educational' but so far there has been no research that could determine whether they are actually effective in teaching children. Parents have little time to scope advice on what to buy or download from the internet. Unfortunately, there is minimal professional guidance about what is educational and what is not.
In our study carried out in the Cognitive Development lab at the University of Salford we are exploring how children aged 2 – 4 years learn language from educational touchscreen apps. We ask children to wear special glasses tracking their eye movement and we are looking at children's attention during tablet use – what are they focusing at on the screen when they are using an app on the tablet and what can it tell us about their word learning.
Our research will help to identify whether touchscreen apps can benefit children's learning. We want to help parents make better choices for their children's use of digital media. Our 3-years research project is funded by the Economic and Social Research Council (ESRC).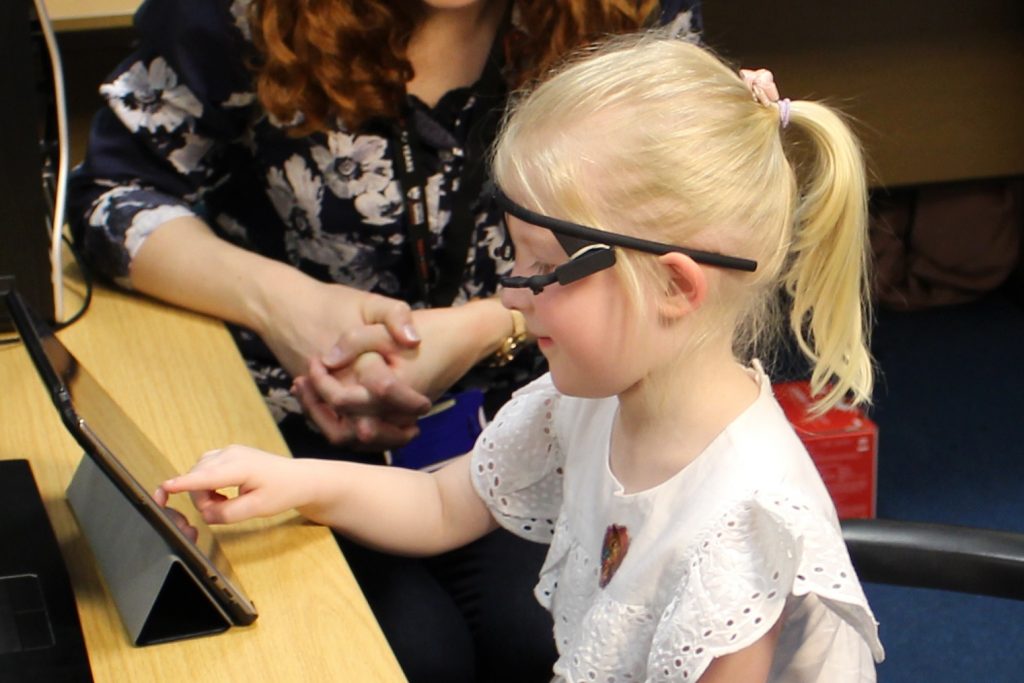 A visit in our lab is fun!
We invite parents and children to visit us in our lab and to take part in our fun games. Our lab is a colourful child-friendly room full of toys with some space for parents to enjoy a cup of tea or coffee while we tell them about the study. During a visit to our lab, children play on our specially designed word learning app and do some fun language based activities with us. The study takes approximately 45 minutes together with short breaks between the activities. Children who have visited us so far had lots of fun with our games!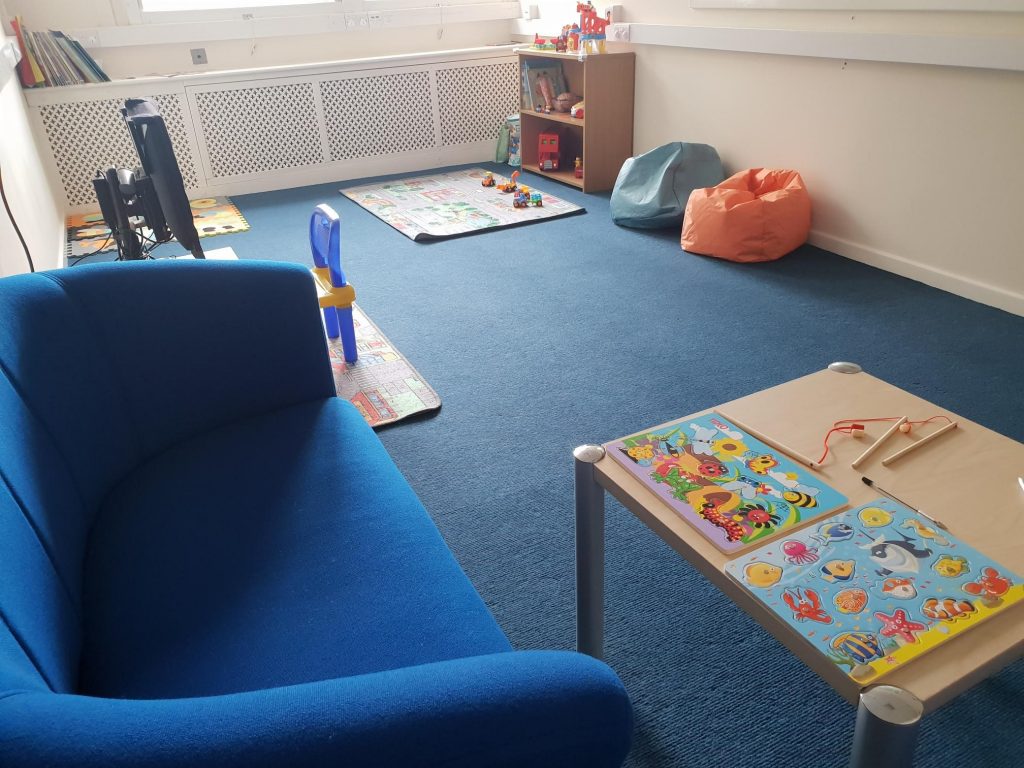 Parents whose children took part in our study had a very positive experience with us:

"Taking part in the study at Salford Cognitive Development lab was really good fun, my daughter especially liked all the lovely toys and interacting with Joanna, the Research Assistant, who was really good with her and quickly put her at ease. It was so interesting for me to watch and I was very impressed by how professionally the study was conducted. Would highly recommend, it's a great opportunity to contribute to important research and for little ones to explore play in a different surrounding."
-Kirstine, mum of a 2year old girl
If you have a child aged 2 – 4 and would like to visit us in the lab or get more information about the study, please get in touch:
HealthCare-CognitiveDevelopmentLab@salford.ac.uk
1 Comment
---