Seminar #3 – Mobility as a Service
Date – Wednesday 16th January 2019
Location – The Old Fire Station, University of Salford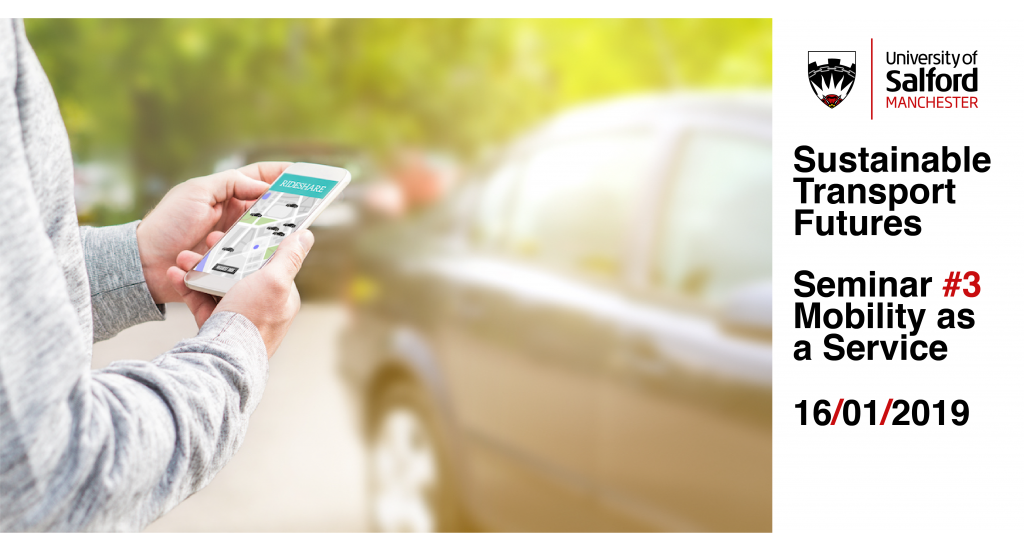 From car ownership to pay-as-you-go: is Mobility as a Service the future?
Mobility as a Service describes an approach to getting around that takes the emphasis of vehicle ownership and centers instead around technology gateways – typically Apps and websites – that combine public and private transport options and match travel needs with mobility solutions. The movement towards such an approach reflects in part the increasing prevalence of smart phone technology in our transport use, whether to look up train timetables, book tickets, or hire a bike. It is also fueled by the presence of a variety of innovative new mobility services such as ride share, bike share and carpooling, as well as the expectation that autonomous vehicles will have an increasing role to play.
This seminar will feature experts with direct experience of MAAS projects. They will share their views and experiences and prompt a discussion on the future role of this approach in our cities.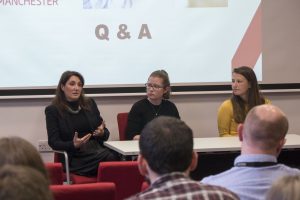 Presentations and material from seminar:
Sustainable Transport Futures, University of Salford
Mobility as a Service, Clare Cornes, Westfield Technology Group
MAAS in Greater Manchester, Melissa Giusti, Transport for Greater Manchester
Regulation and Pricing MaaS, Emily Cowling, Transport for Greater Manchester
Audience Voting Tool
As part of our seminar we used an audience voting tool to spark discussion around certain questions. You can see the results of this session below.