Rachel Fallon is a BA English and Creative Writing graduate from the University of Salford who secured a place as a writer with the Royal Exchange Theatre's Young Company. She spoke to us about her passion for writing and her course:
How did you apply for the writing position with the Royal Exchange's Young Company?
The first person who told me about it was Louise Page, my tutor at University. It was in my final year, I was on the play writing module and on my feedback for a piece she said I should submit it to the Young Company at the Royal Exchange. Her seeing the potential in my writing gave me the boost to actually go and apply for it. I did a workshop at the Royal Exchange where the applicants met and we did some writing exercises. I then submitted the play that I wrote in my last year at University.
When did you hear you'd got in?
Six weeks later, it was a long time! I just got an email through and got a bit emotional. It was quite a while to wait but it was the best thing ever, it was the best news ever. I cried which is so lame, but I always cry when I'm really happy. I cried when I got my first class degree. It was a good year.
Was the competition fierce?
I know there were over 300 applicants for the roles, and there's only 13 writers this year so I was pretty chuffed that I got it. I feel privileged to be a part of it.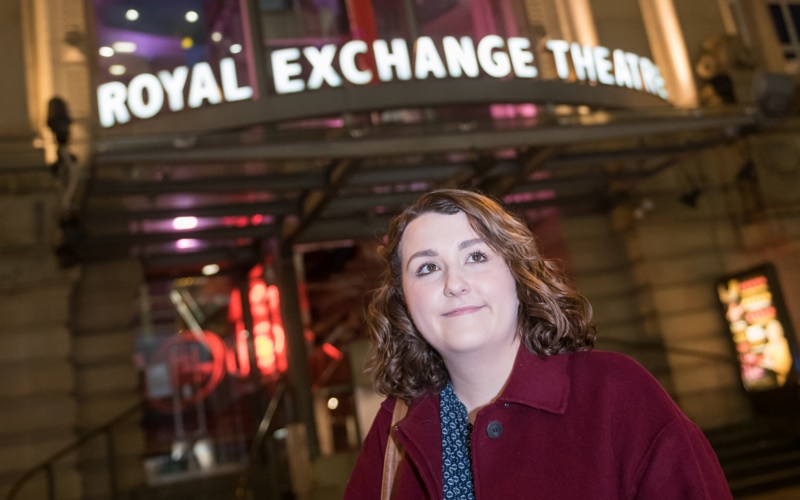 What do you do with the Young Company?
Once a week we meet for a workshop and it's very practical. We do a lot of writing exercises.
The first term we learnt about other playwrights and how to structure a piece at a professional level. There were quite a few guest speakers like Suzanne Bell, the New Writing Associate who manages the Literary and New Writing Department at the Royal Exchange. Any writing that comes into the theatre she gets to look at and she's just brilliant. It was really inspiring to meet her. We spoke to a lot of different playwrights and it creates a creative environment. Being around likeminded people who are passionate about theatre is just great.
This term we're focusing more on our own plays. At Christmas we submitted monologues for the table plays which are going to be performed in April. I got feedback from that and we go through it in the workshops.
Will writing for the Young Company open doors for you?
It's more like when I applied for University, it was to build my self-confidence in my own writing. I didn't do it for career reasons, it was more of a personal thing for me. I believe a lot more in my own writing, and meeting the people at the Royal Exchange means I've established some great connections. I'll see what happens!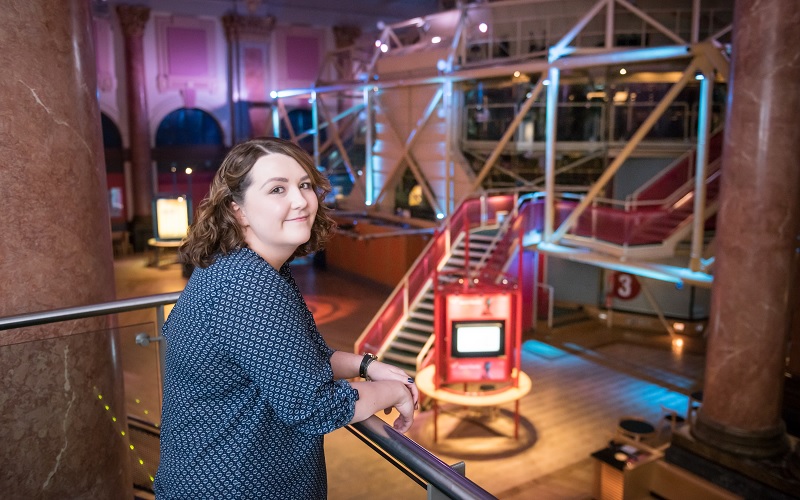 Why did you choose to study at Salford?
Salford really appealed to me because of the creative possibilities. There was also a lot of choice and variety in the modules which really intrigued me.
Tell us about your lecturers.
I had really supportive tutors, they're really passionate about what they do. Dr Judy Kendall was great, she took a lot of the stress out of it for me so that I never missed a deadline. I got a 2:1 in the first year, then a first in second year and a first in third year. The creative modules were brilliant.
Did coming to university help you grow as a person?
Definitely. Having the support of other people in a creative environment that have similar interests is great. The tutors give feedback on the work which helps develop your writing, and they see potential in you. That's the biggest thing for me, they made me feel like I had something I could work with. That's the reason I'm sat here, because my tutors encouraged me. They were the best part of the course for me.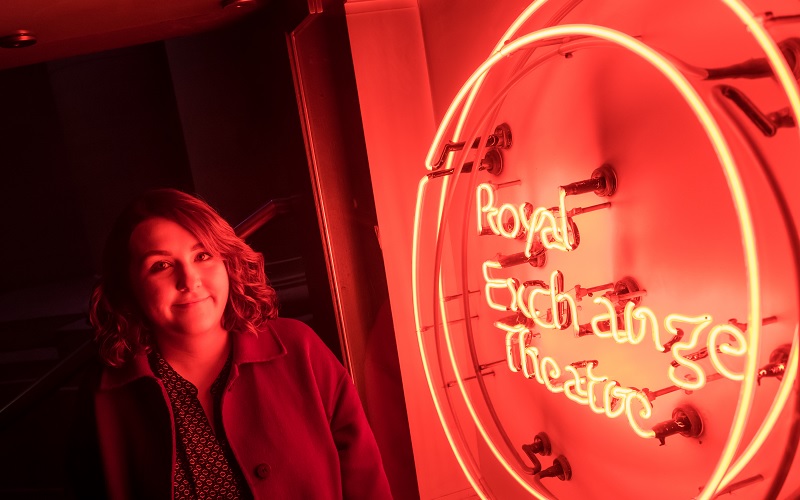 What would you say to someone considering studying at Salford?
I'd say do it. Someone who is starting out might feel overwhelmed – I didn't go to uni straight away because I thought I wasn't cut out for it. But then I found that the course is really creative, there's loads of opportunities. I never thought I would do play writing. I think that's what's so great about it, you think you want to do one thing and discover something else entirely.