Callum is a first year BA Film Production student who I was lucky enough to spend some time with, chatting about his time at university so far. I could tell straight away that his passion for film was extraordinary, as it look literally moments to get onto the topic of our least favorite Star Wars films. It was really captivating to hear about where he hopes to go in the future, and I feel that the afternoon I spent with him, noting down our conversation, really does bring light to what it's like studying his course.

Hi Callum! So Why did you choose the University of Salford?
I chose Salford because the campus for our film production course is at MediaCityUK, so there I will hopefully have a great deal of opportunity to branch out into a career with TV industry leaders like the BBC and ITV. It's also a really great environment to work in, and I hope that one of our neighbours at MCUK will one day offer me some work experience.
How long have you had a passion for film production?
I've had a passion for film ever since I was very young, going to the cinema to watch blockbusters was always so intriguing for me trying to understand how they were made, and just the whole process that goes on behind the scenes.
Talk me through your typical University day
Once I hop on the number 50 bus from Peel Park to MCUK, that takes me about 20 minutes, I'll head to my first lecture for the day, which will usually be followed by a seminar where we discuss what we've just leaned and talk about anything we needed to recap on. My success on the course is heavily reliant on self-directed study, so I have to put in work at home throughout the week, but I still have plenty of time to myself.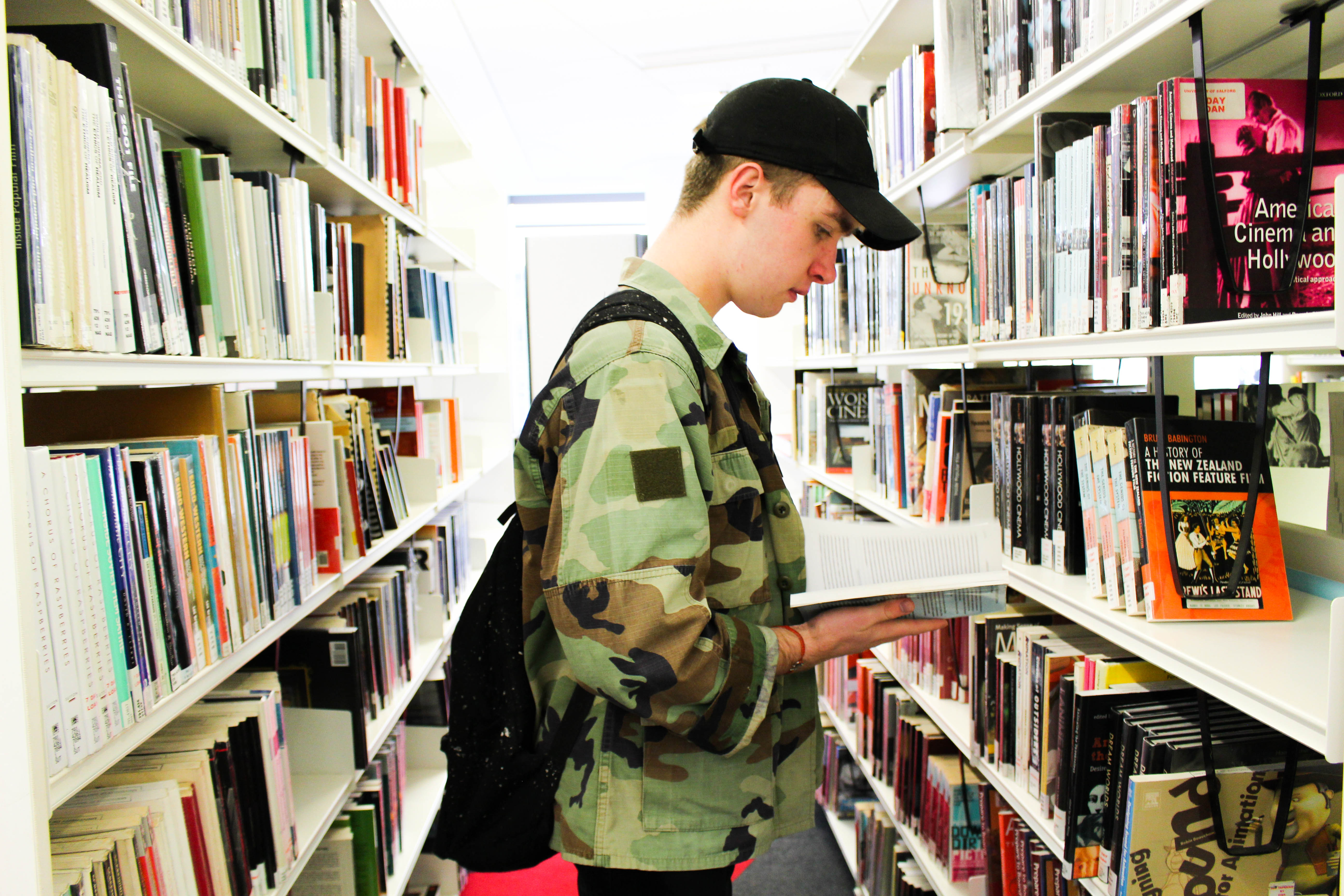 What has been the best bit so far?
Definitely being able to write my own script, based on whatever I wanted, and then having to write a research document on it. I love the idea of creating my own story, and being able to take it wherever I like. I have never been keen on sharing my ideas and own work with others, but everyone is in the same boat, which is a really nice feeling.
Who do you aspire to be like?
Edgar Wright hopefully. He was a major influence on me when I was growing up, just with my film studies background, let alone my personal love for his films. The films he named 'The Cornetto Trilogy', which consists of Shaun of the Dead, Hot Fuzz and World's End are films I found great fun to watch, which is something I'd love to achieve in my work.
Video: Callum Spence
How has coming to Salford helped you progress your career?
Well I'm working at MediaCityUK, which is the obvious one, but on the side of that, I'm getting to meet all sorts of different people who come from a mix of professional backgrounds, within film and TV. It's really cool to chat to people who have made it.
Do you get involved with anything extra-curricular?
A bit random actually, however I've just joined a 5-a-side team here at the uni, which should be really good fun. I also do a few bits with Shock Radio, who are the student radio station, which I got into through my flat mates, so that's something which we all do together. It's a good laugh really.
What's your dream?
To one day, hopefully, win a BAFTA, or produce a film which will be talked about for years to come. A cult classic would be nice.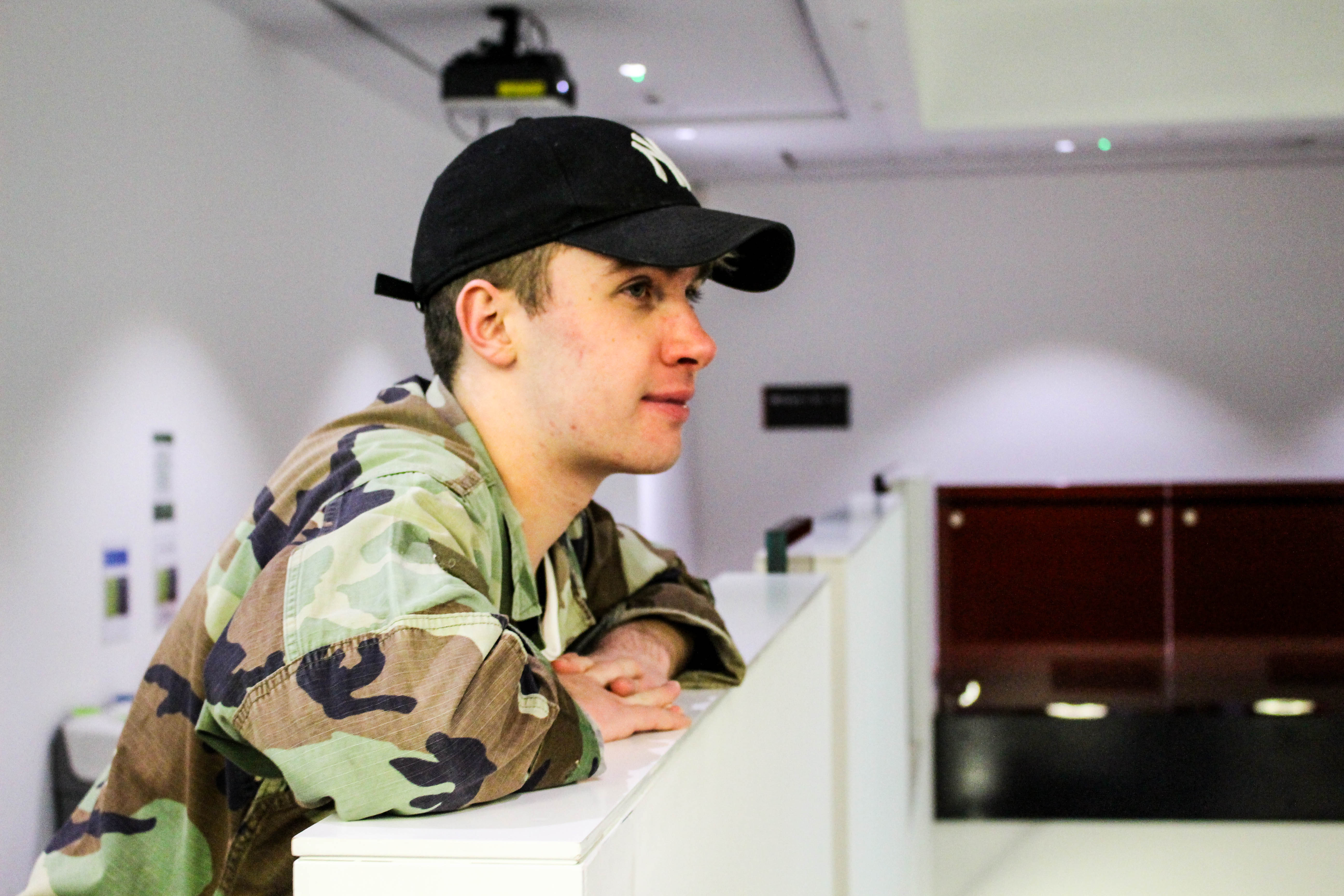 Callum's Top Tip:
Work hard and enjoy it. There's no point if you're not going to enjoy it, and it really is a lot of fun.