Ryan has just finished his first year of BA Film Production at our School of Arts and Media. Ryan became a recipient of the 'BFI Ones to Watch' Award just four months into his degree, an opportunity that has seen his work entered into multiple film festivals around the country. I caught up with him to talk about his time at Salford so far, and how he feels coming to the university has benefited him. 
Hi Ryan, why did you choose Salford?
Well I can tell you straight away, that when I came to the open day at MediaCityUK it was like stepping into Disneyland. It was brilliant seeing all of the television studios and offices, the logos, lights, it was just fantastic.
How has the University of Salford benefitted you?
One massive benefit is the location of course. Every time is step into MediaCityUK it's just so inspiring. I think it's also really great that my lecturers are industry professionals which is very motivating, working among people who are in the positions we're aiming for. As well as that, there's the obvious factor of resources. I get to work with state-of-the-art equipment, which is fantastic, as you familiarise yourself with equipment the industry are using.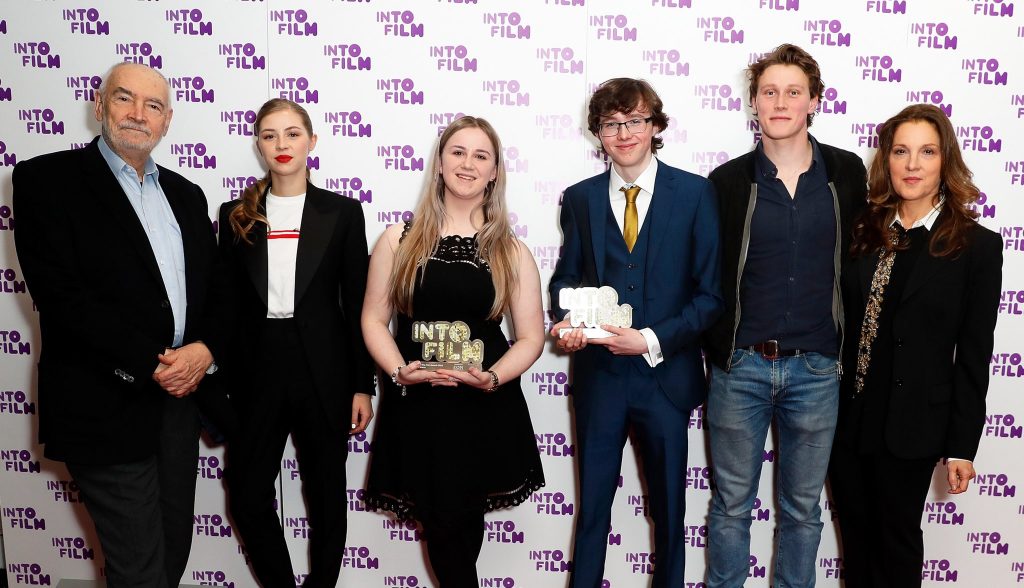 Do you get involved in any extra-curricular film activities?
Absolutely, it's all about networking. I'm part of a film group at the moment, which is really paying off. My mentor actually nominated me for the 'BFI Ones to Watch' Award which he didn't tell me about until a few weeks before the ceremony. Not only that, they got back to us a few days after, saying not only had I been shortlisted, but I'd actually won.
What does winning the award mean for you?
The whole thing has been fantastic for me. It started with quite a glitzy ceremony in London. We had a meeting at BAFTA HQ with their Talent Director, joined by the Careers Manager from Into Film with a couple of the other winners. It was quite surreal if I'm honest! They gave us all a load of career advice, as well as follow-up events we should enter into. From there we headed across to BFI Southbank for the ceremony itself, where we were introduced to yet more industry professionals at the top of their game.
As well as all the writers and directors, there were some more recognisable faces who were there also. We'd barely been there two minutes and someone openly asked "does anyone like Game of Thrones", to which I replied "yes", not knowing that Gwendoline Christie was around the corner! I kind of panicked and hid from her.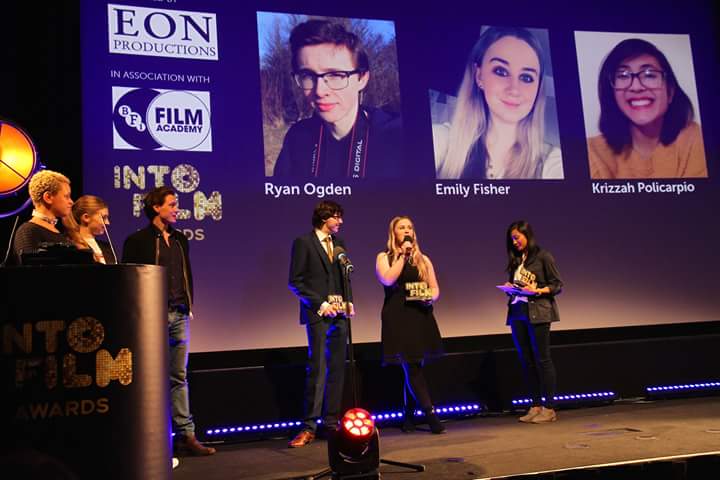 How did you go about making 'Boot'?
Just before I came to university, there was a little pot on money that became available to me, which I was encouraged to apply for by my film group tutor. I pitched it as an opportunity for me to get some of my own equipment, so that I could produce my first piece that I had ownership over. It was fantastic, as having my own resources had given me the confidence to go full-speed-ahead with my course, and obviously produce a 3 minute little film. It's been entered into 5 film festivals this year, so I couldn't be happier.
Where do you see your career going?
Well I'd love to go into the film industry, and I think with an industry that is so competitive, it can be hard to remind yourself that there's no reason why you shouldn't succeed. This is why I'm so lucky that I've been picked up by the Into Film Awards, as it's a refreshing reminder that I can and hopefully am getting somewhere.
My ultimate goal would be to become a screen writer, but any way you can get that initial breakthrough is fantastic. I say that's what I want to do, but I'm so passionate about the industry, that I wouldn't mind any career in film.
What is your top tip for success?
Apply for everything, like…literally everything. That was the general word when we were at the networking event in London. That's the approach I'm going with anyway!