Afflecks Palace. The home of all things quirky and off-piste; a beacon at the heart of Manchester's thriving alternative culture landscape.
Your first impression, heading into the maze of independent shops and unique retailers, can be that the whole place feels a little overwhelming; however, hunt around a little, and you can find some hidden gems that make wonderfully different Christmas gifts – or a nice little treat for yourself at the end of a long semester!
Here are my top picks for the most brilliantly quirky purchases available in Afflecks Palace:
Steampunk Corsets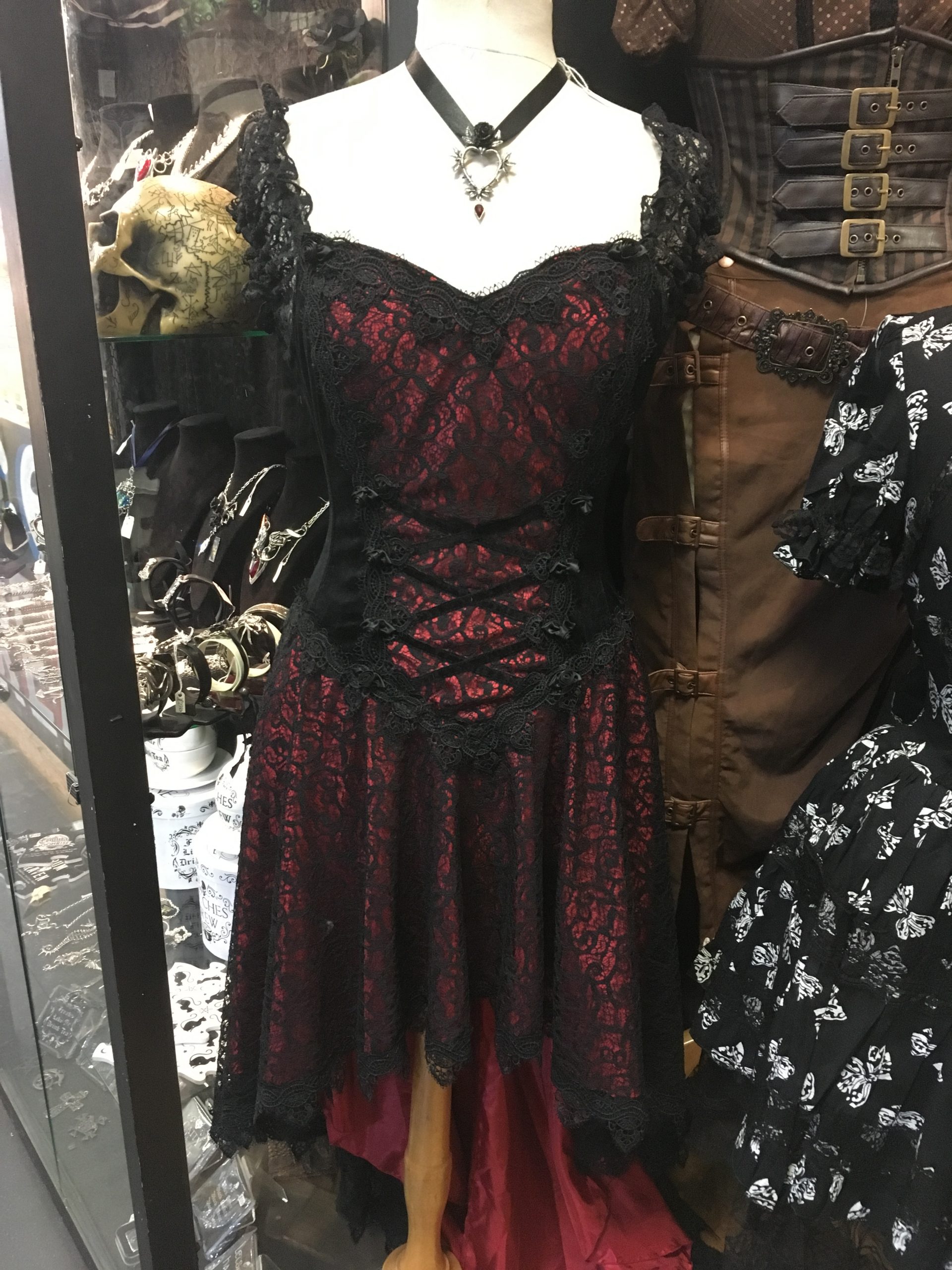 Steam punk is a fraction of the alternative subculture that blends Victorian fashion and culture with futuristic elements, the combination of which produces a style that is utterly unique and guaranteed to turn some heads! The most-high-end of these garments come with a hefty price tag; however, if you're just dipping your toes into the wonderful world of steampunk, you can bag yourself a corset from Elysia for a shade under £30!
Fancy dress costumes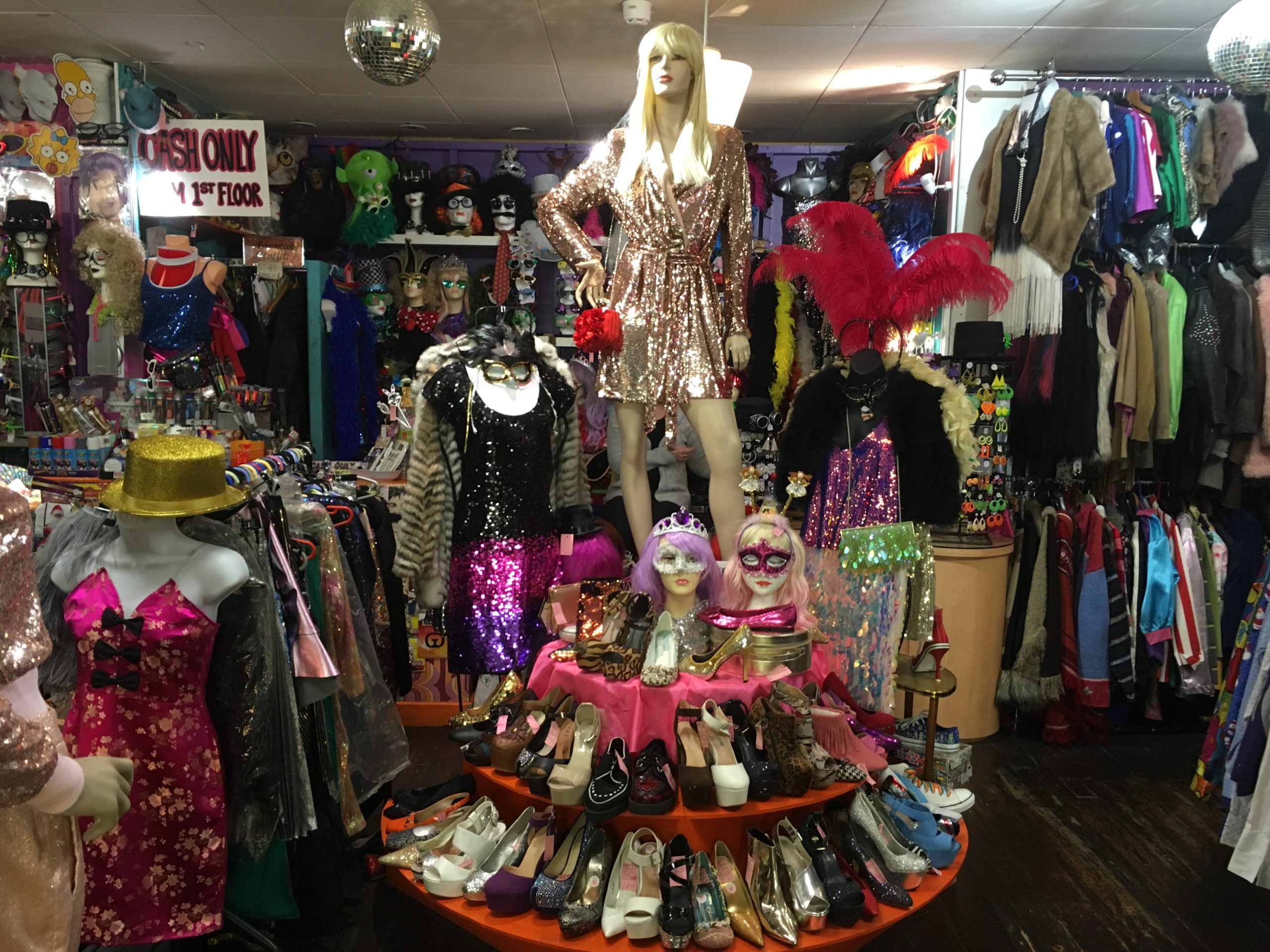 The end of the semester will undoubtedly bring with it the last flurry of festive events before most students head home for the holidays, so if you're on the lookout for a costume that is guaranteed to make a statement at that themed club night, Afflecks is the place to be! Pick up a fully-formed Elvis costume, or build your own dazzling creation using a combination of sparkly fedora, faux-fur coat and multi-coloured stripy tights! The choice is yours!
Spiky bracelets and belts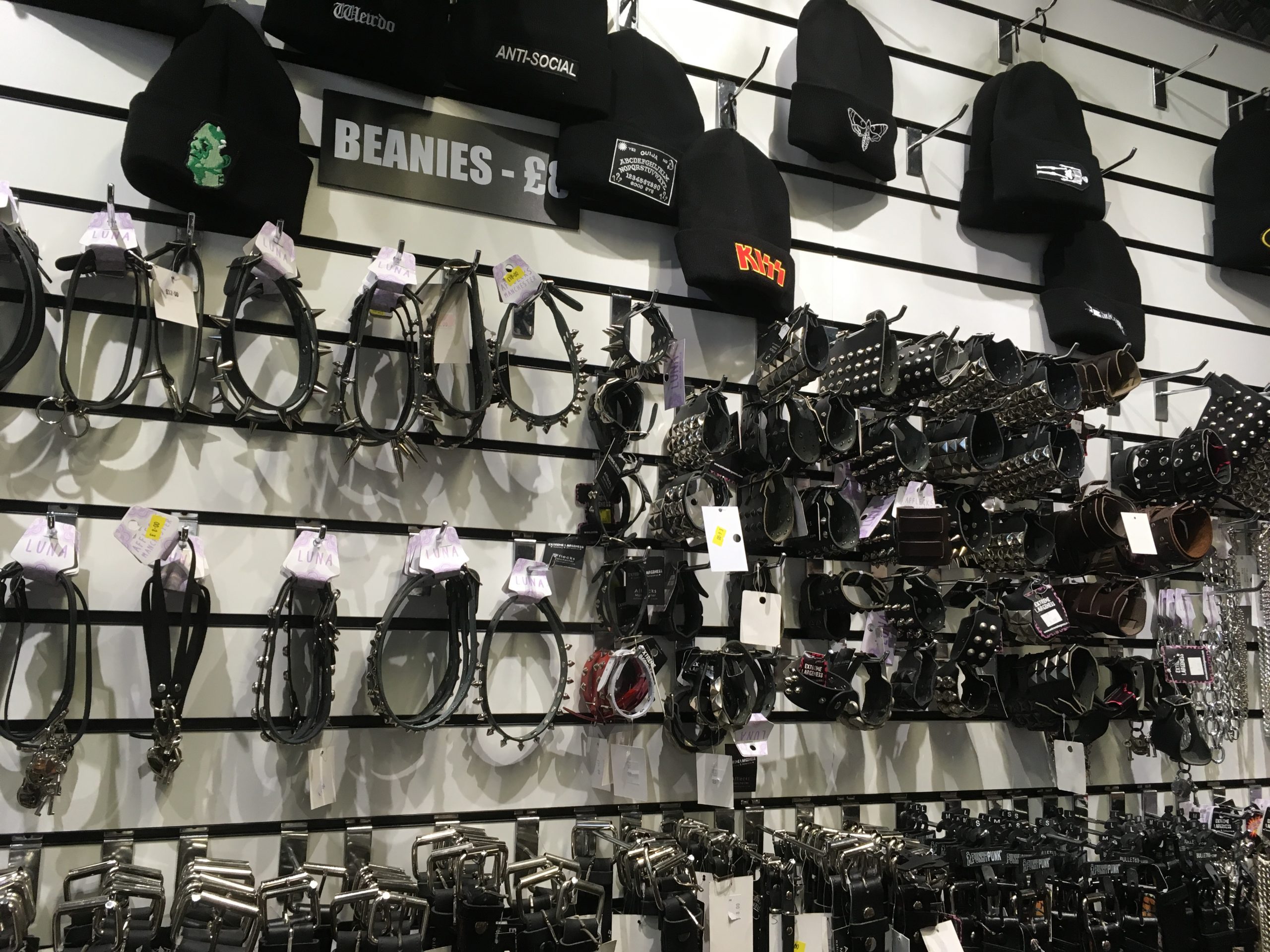 Far from being the reserve of the head-banging metalheads, chokers have come back into fashion with a vengeance! If you're looking to take it a step further though, Afflecks have a whole range of alternative jewellery to indulge your inner angsty teenager: from spiked bracelets and studded belts, to mood rings and belt-loop chains, Luna on the ground floor has you covered!
Band and movie posters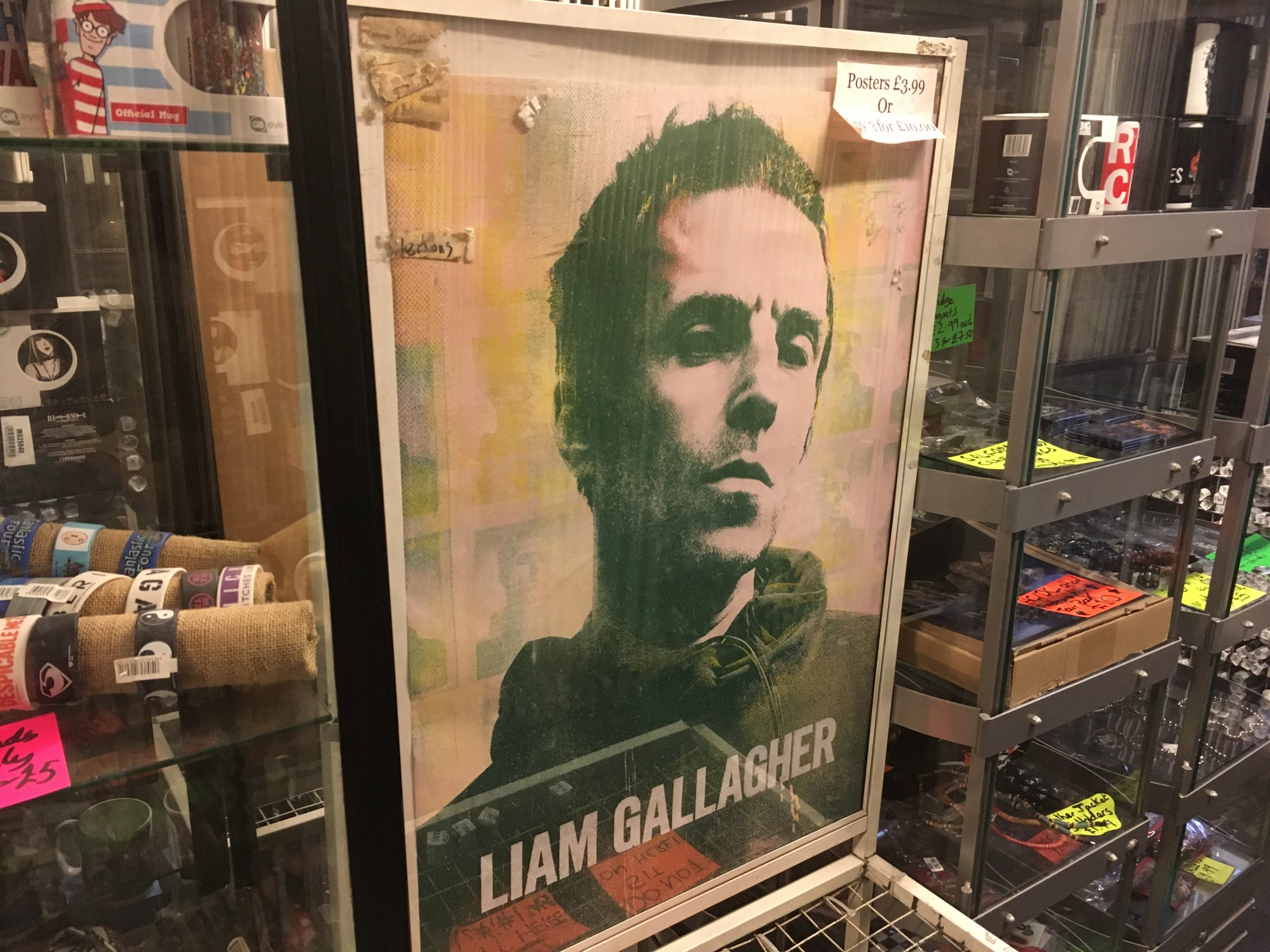 Looking for something to brighten up the walls of your uni halls? Posters are the natural choice, and you can find a huge selection, depicting everything from movies to bands, at Panic Posters. Boasting an array of badges and t-shirts too, they're the perfect stop-off point to get everything you need to make yourself a little poster cave in your room to snuggle up in after a day of lectures.
A faux-fur coat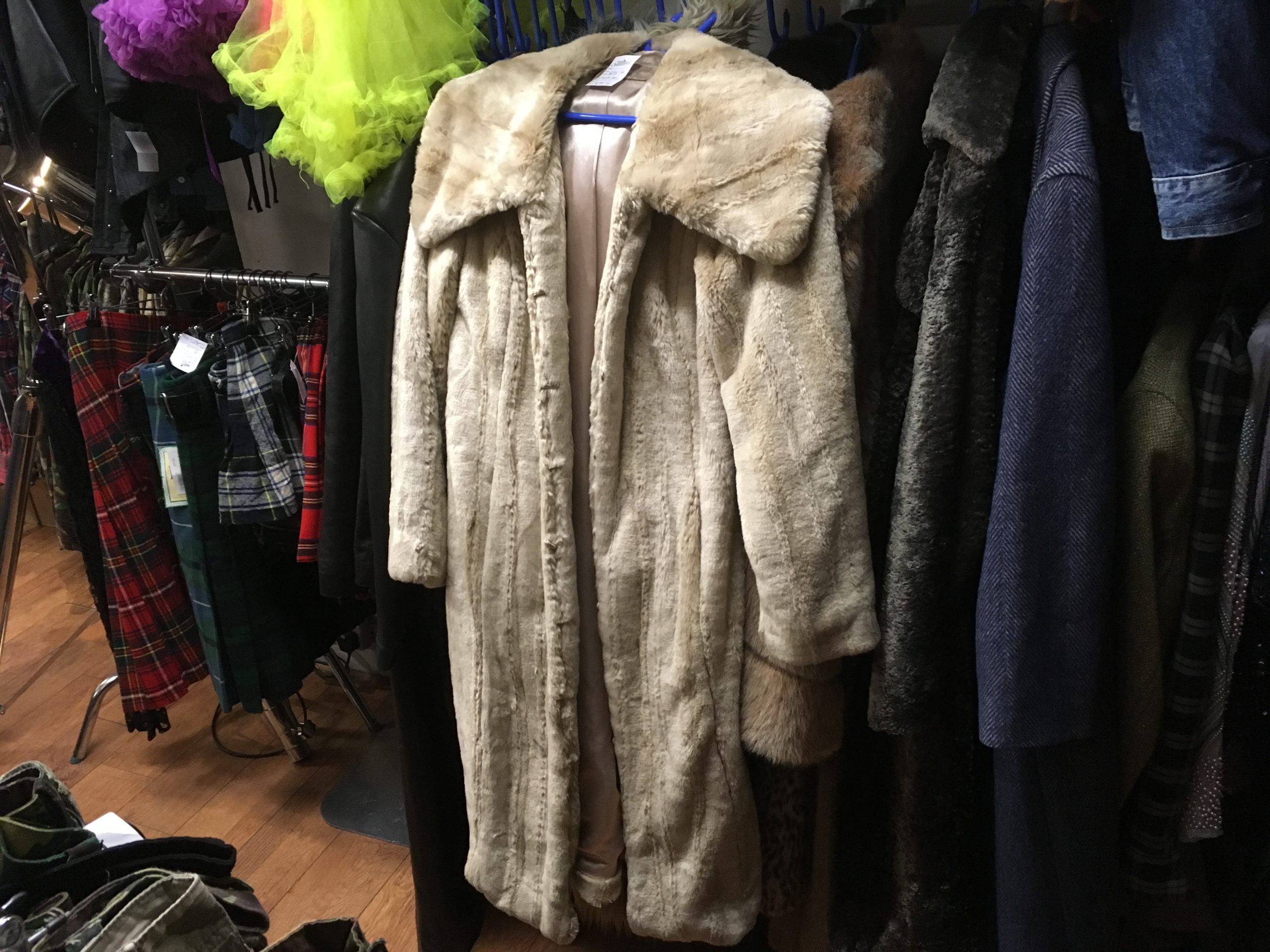 Recycling and buying vintage fashion can be a great way to hold on to your last few pennies in the run up to the festive season, so why not give Afflecks' many vintage stores a browse? American Graffiti is particularly great if you're looking for a statement piece, such as original cowboy boots, a worn biker jacket, or indeed, a faux fur coat, which carry a price tag around the £50 mark, and are ideal for those biting winter mornings in Salford! For more advice on being a sustainable student, check out Helena's tips on eco-friendly fashion and being a sustainable student.
Skull Goblets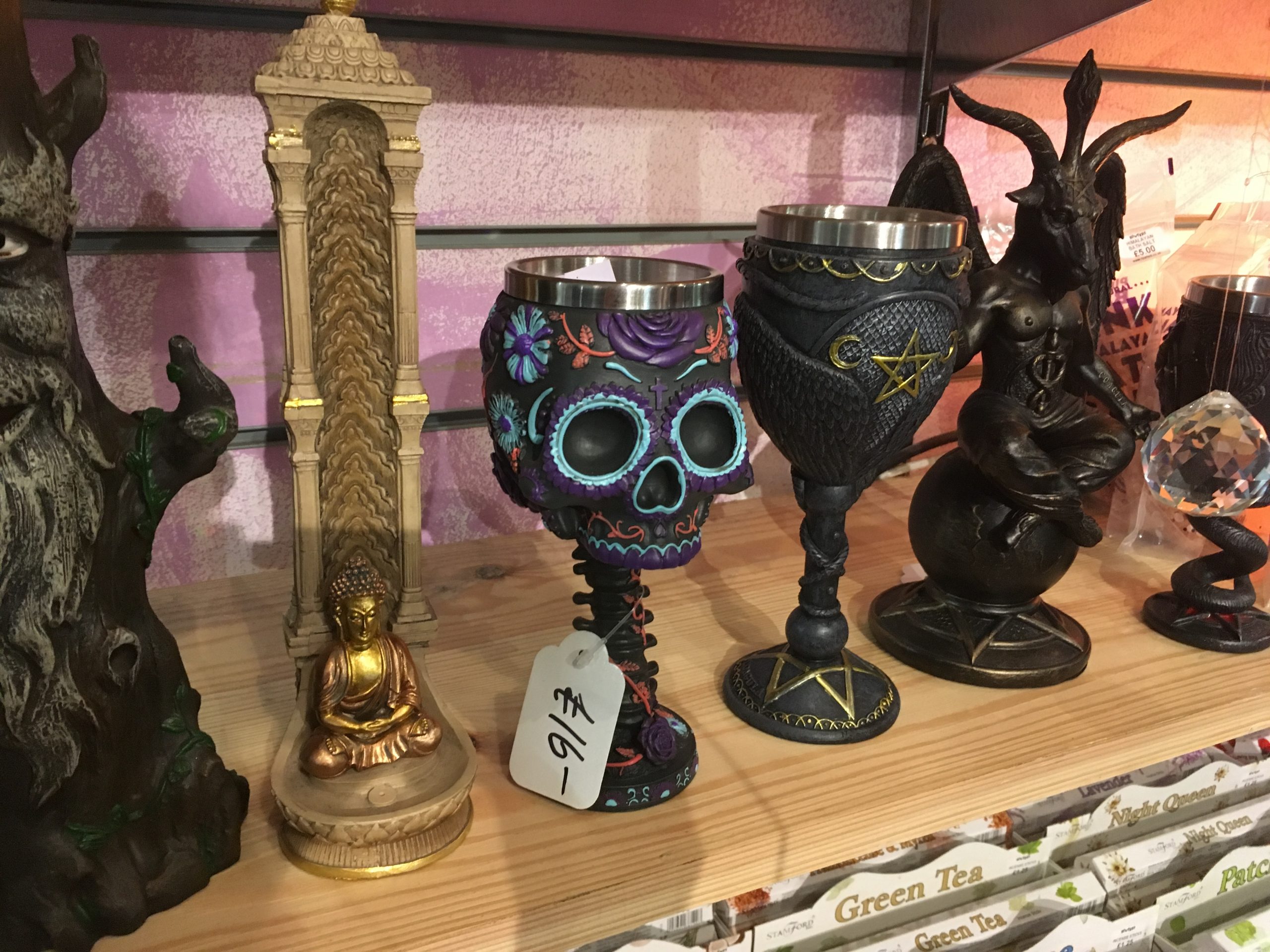 The dark nights may bring out a certain inclination for the ghostly in you, in which case, perhaps a skull-shaped goblet might take your fancy? Halloween may be behind us, but for those who are partial to being spooked all year-round, adding one of these to your glass collection is sure to add an air of the macabre to your pre-drinks!
Personalised glass engravings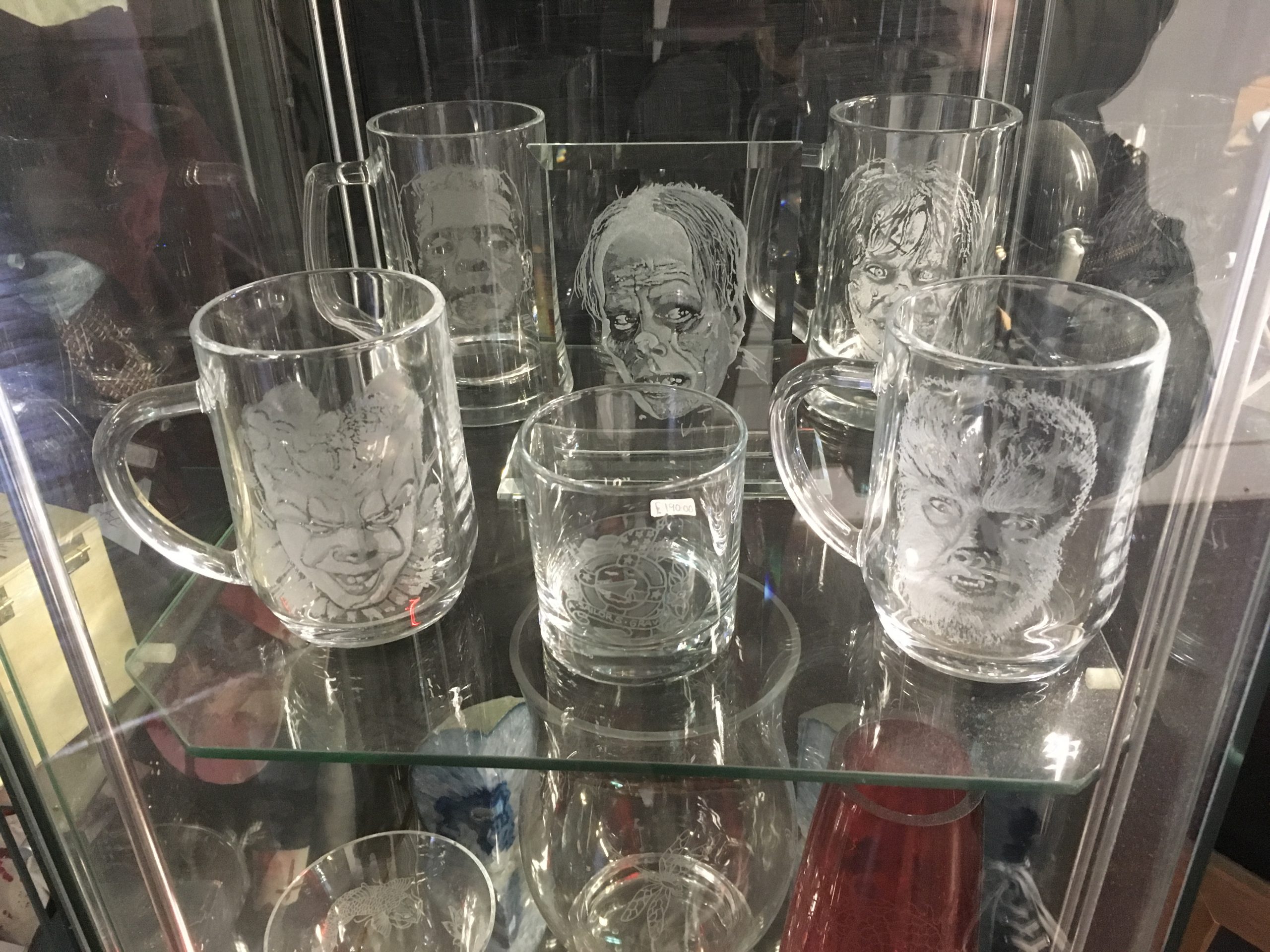 Continuing the glassware theme, if you're looking to take your flat party receptacles a step further, head up to Not On Your Skin, who will engrave any image of your choice on to glass! These make a perfect gift, and can be sentimental or hilarious- or perhaps both! And getting an image preserved in glass rather than on your skin would be much preferable for many parents, mine included!
Old vinyl records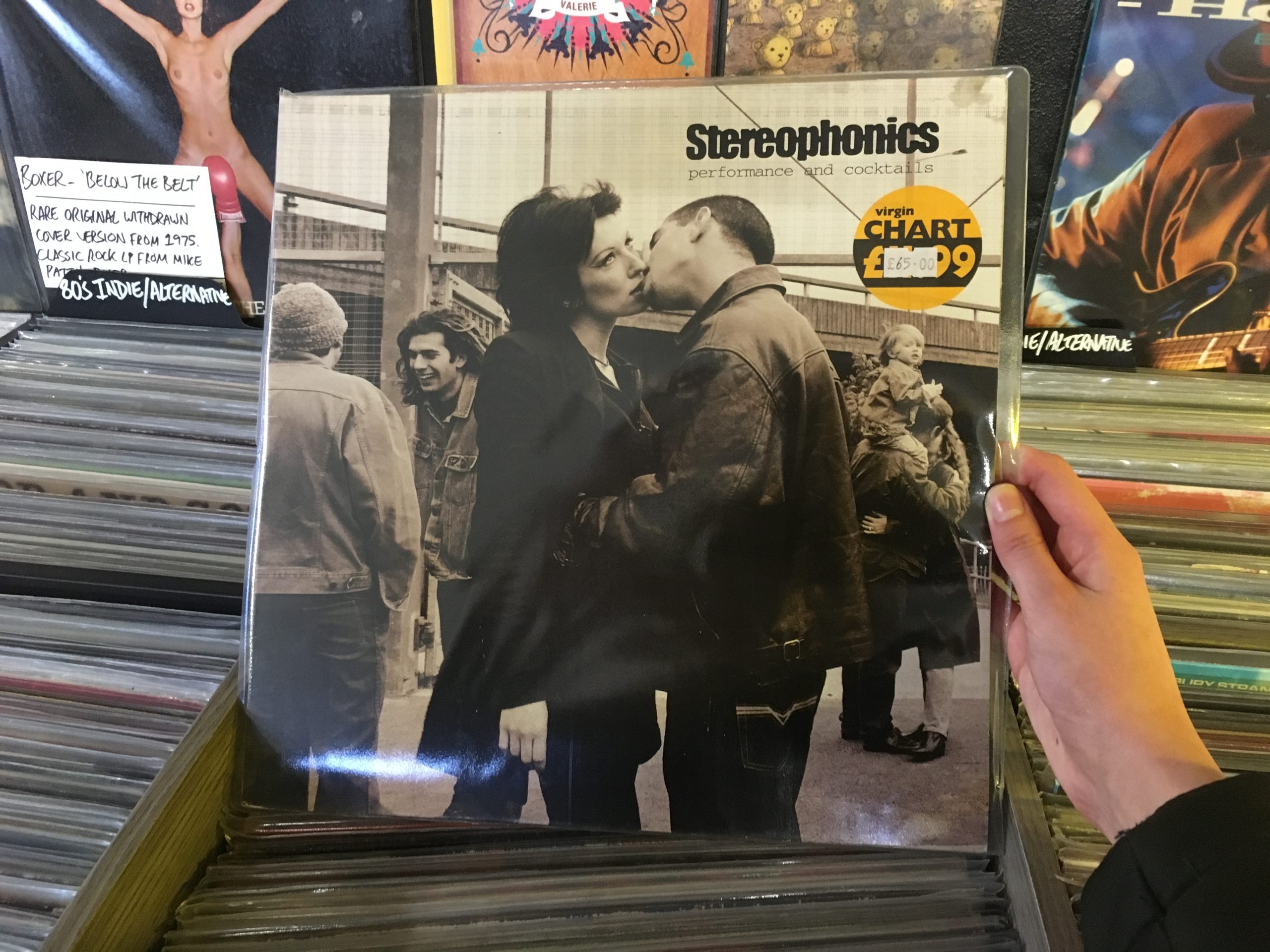 Streaming may be taking over our lives in regards to our music, but you just can't beat a wander around a good old-fashioned record store! The ingeniously named Vinyl Resting Place on the top floor of the Afflecks building is a treasure trove for CDs and vinyl of every genre, from classic Mancunian indie to spaced-out synth-wave! Check out this original Stereophonics vinyl- perfect either a gift for your indie-obsessed buddy, or as a sneaky end-of-semester congratulations present for yourself!
Anime Merchandise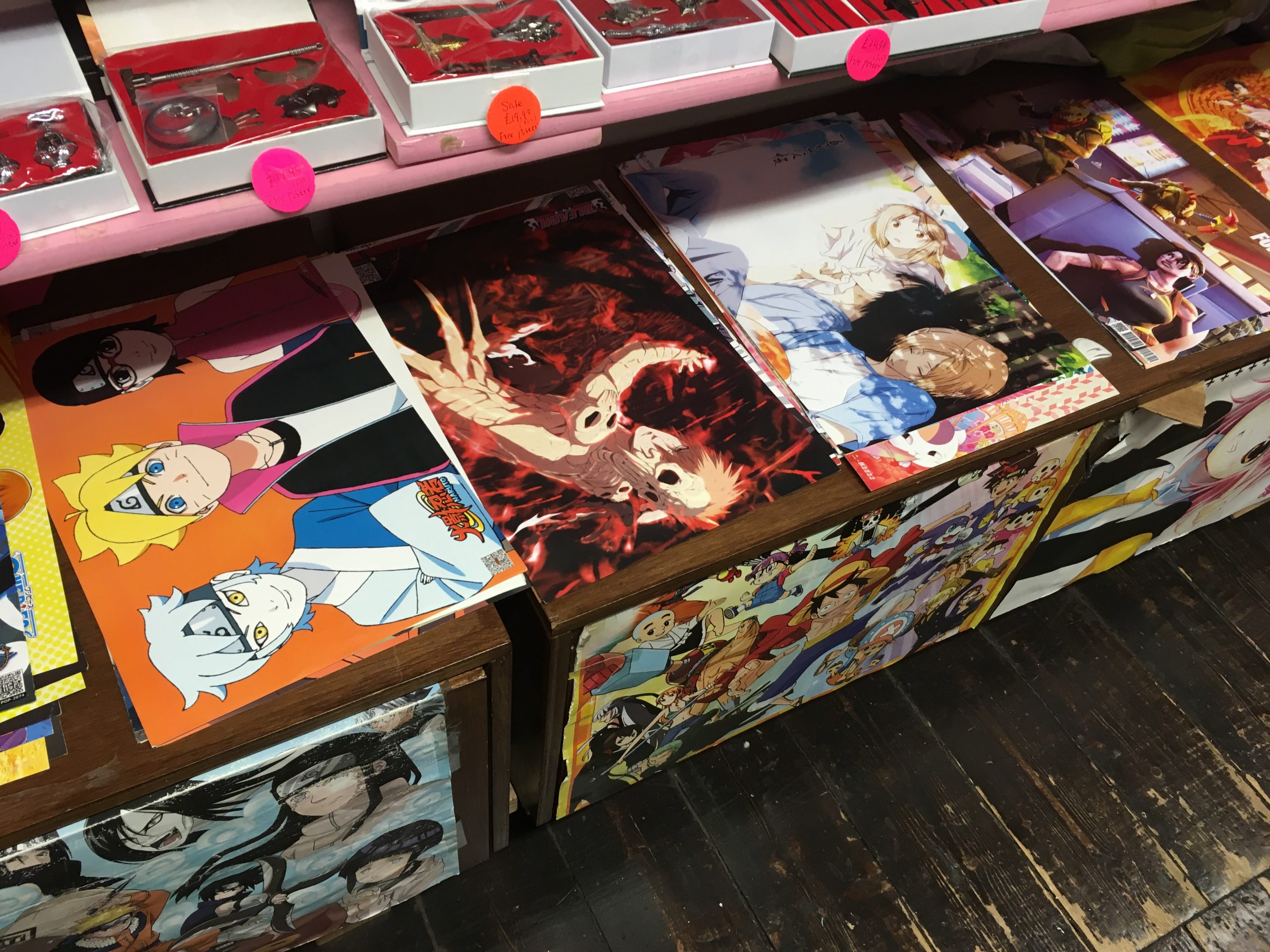 Wondering what to get that introverted anime fan for Christmas? Big Toes, also on the top floor, has you covered! From pop vinyls to branded bags, or full-size movie posters to replica outfits, there's something to suit fans of every niche of the world of Japanese animation!
Cassette takeaway boxes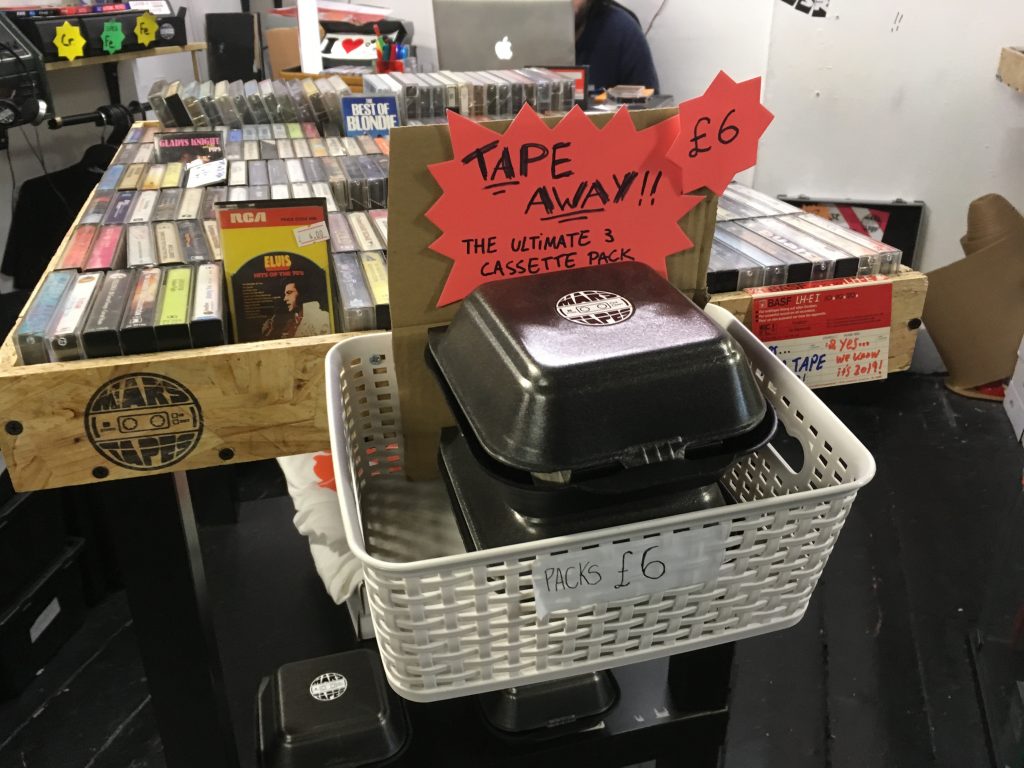 Yes, really! It may be 2019, but for the hipsters out there longing for the return of a bye-gone era, Mars Tapes does exactly what it says on the tin, selling a huge range of cassette tapes, both new and old- which you can take away in a takeaway box at 3 for £6! If there was anything that could sum up the brilliant eccentricity of Afflecks Palace, this is it!
Feeling inspired to set out and find your own weird and wonderful oddities at Afflecks? Head into the Northern Quarter and find the building on Tibb Street, just off Piccadilly Gardens.