We recently had the pleasure of speaking to Chuks Onwunyi, an international student at the University of Salford who joined us from Nigeria. He shared his reasons for deciding to study MSc Public Health and how his studies kick-started his amazing career after he graduated in 2017.
Hi Chuks! WHAT WAS THE BEST THING ABOUT YOUR COURSE?
The fact that the curriculum covered different aspects of public health. I also enjoyed the mentorship programme which gave me the opportunity to meet and work with lecturers who had great experience in public health. Also, the lectures were designed to allow engagement with public health experts from different practice areas. This gave me the opportunity to network with some key contacts who helped me shape my next career decisions.
DID YOU FEEL SUPPORTED DURING YOUR TIME AT THE UNIVERSITY OF SALFORD?
The support was immense. The lecturers were open and always available. We also had lectures delivered by guest speakers who were experts in their field; this helped us see practical applications of what we were studying.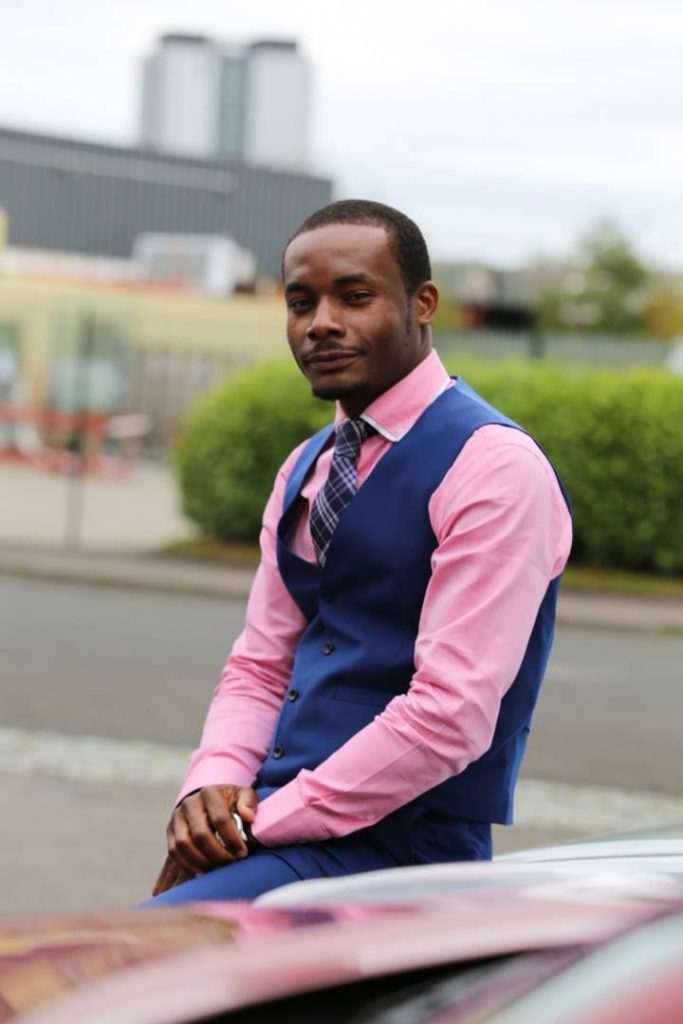 CAN YOU DESCRIBE YOUR CAREER PATH AFTER YOU GRADUATED FROM THE UNIVERSITY OF SALFORD?
After graduating at Salford, I worked with Healthwatch Manchester in Public Health research. This involved supporting the Healthy Child Growth and Wellbeing survey which monitored nutrition and physical activity of children and young people in Manchester in a bid to reduce obesity.
I later worked as a consultant, leading a Bill and Melinda Gates Foundation funded public health program, targeted at improving maternal, neonatal and child health outcomes for 13,500 women in Northern Nigeria.
I am now a Health Policy Analyst in Canada actively working to deliver improved population health outcomes. I have led and supported several projects including the development of the Suicide Prevention Framework, an opioids harm-reduction policy strategy, and design of the alcohol harm-reduction policy options.
Thank you Chuks, it was great catching up with you!
Are you interested in studying an MSc in Public Health? Follow the link below to find out more about this course.