My name is Aisha Aro-Lambo, and I'm studying MSc Public Relations and Digital Communications. This is the story of my creative journey so far.
Career Expectations
Growing up in Sub-Saharan Africa, making a career choice is an important aspect of a child's life. I remember coming home from school one day very excited that I had learnt how to play the "Mary had a little lamb" tune on the flute during my music class. I told my dad that I wanted to be a flautist, as my music teacher thought I was a natural at playing the instrument. My dad smiled and said "you are going to be a doctor," and that was the end of my music dream.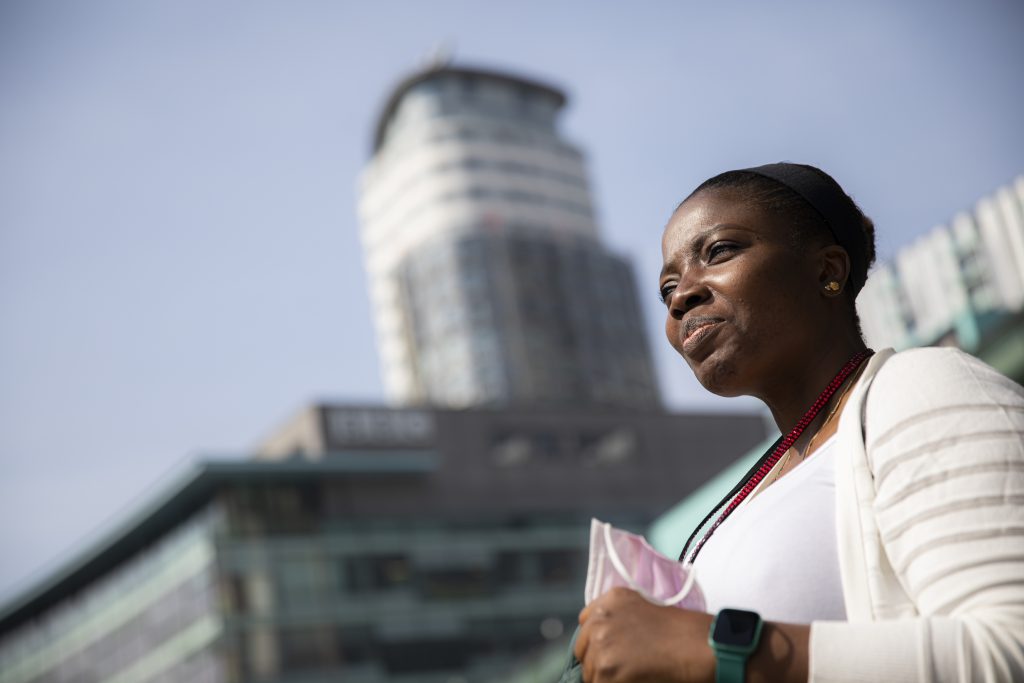 This experience is common in my generation, and even generations after me. Our parents wanted us to be doctors, lawyers, accountants or engineers. These careers are seen as honourable with high paying salaries, and it was very unusual to see a parent that would encourage their child to take a career in the creative industries.
During secondary school, most of the classes I took were tailored towards the regular career route because I did not feel confident undertaking creative courses. After all, they were not deemed a 'traditional route' by my teachers and career advisors. To them, creative subjects lacked information about employability, and always seemed "underpaid," so students are usually lost when choosing their career options in the creative industries. However, I was always drawn to the creative arts, so I joined the Literary Society at my secondary school which exposed me to the world of arts, media and communications, and I have not looked back since.
Studying a Creative Degree
So, what does it mean to study a creative degree? From my experience, it means directing the future of work and making a living that is changeable, mobile, and creative. It means being willing to work freelance after graduation, part-time in a traditional environment or starting up your creative enterprise. It means developing a high level of critical thinking, imagination, innovation, and creative thought. It means mental resilience from societal adversity, failures, and uncertainty because you sometimes cannot predict the outcomes of things. It is communication and expression, by understanding your position as a creative in this world. It means more practical roles, dexterity, and continuous learning.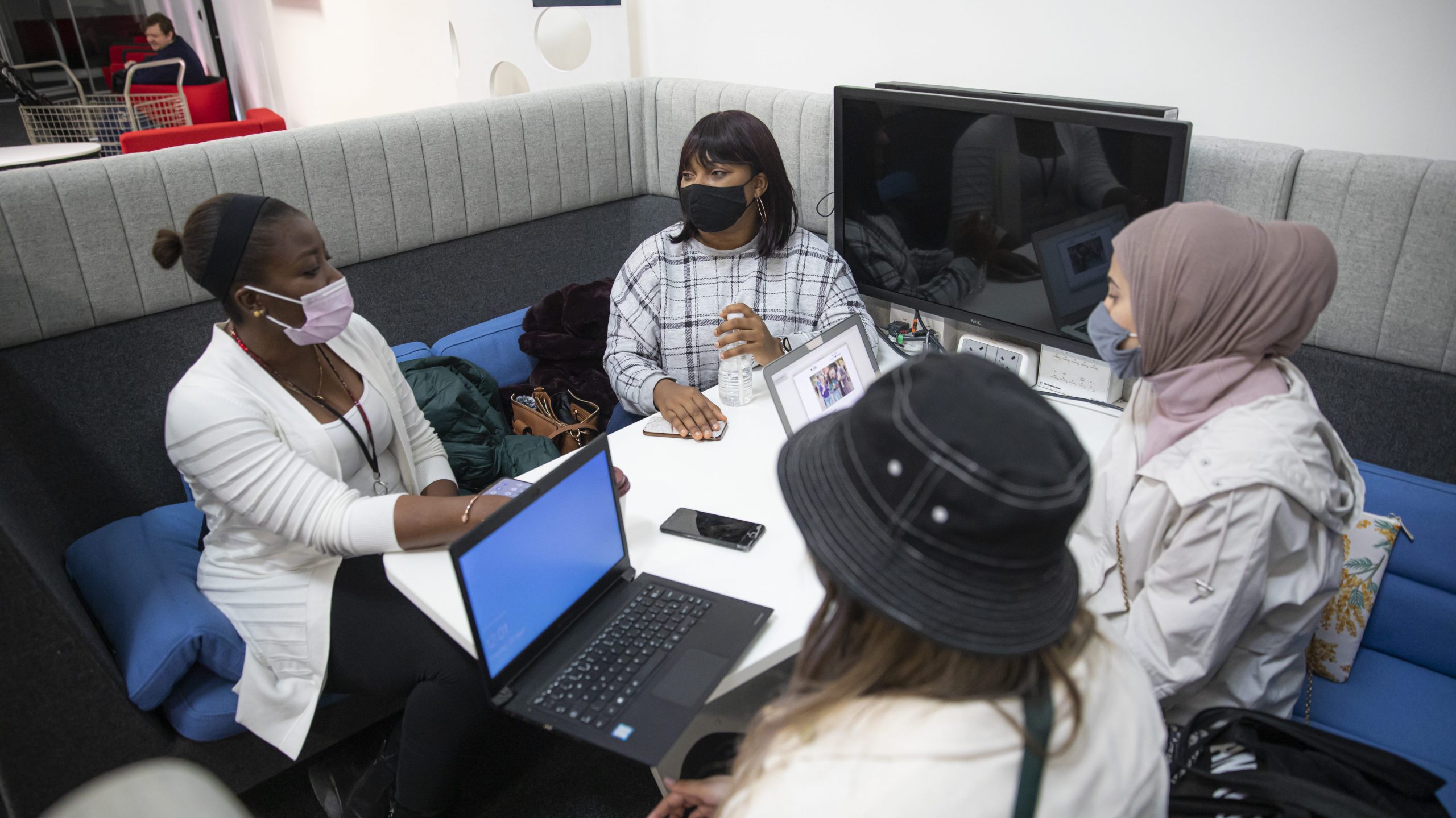 Work Experience in a Traditional Environment
After school, I had some work experience in a traditional space. As a creative, I am always moved to find meaning in my life, and I need to be in a space that grows my visual intelligence. I realised that participating in intrinsically motivating creative activities contributes to my happiness and well-being. However, working in a traditional environment seemed like a routine, did not cater to 21st-century roles, and did not embrace the theory that lively features within an office space help boost creativity. I decided to leave the traditional work environment, all too familiar, and challenged myself to do more with my abilities, the opportunities around, and possibilities in an evolving, yet unpredictable sector. I figured that I needed to be an expert in my field to stay relevant, but I decided to be intentional in picking a learning environment that connects to my senses, ethics, and emotions.
Studying at the School of Arts, Media and Creative Technology
My decision to study MSc Public Relations and Digital Communications at the University of Salford's School of Arts, Media and Creative Technology has made me identify that sense of expression and communication. The School of Arts, Media and Creative Technology has given me access to seasoned public relations professionals, digital content creators, and professional journalists. What makes it more interesting is that there is an opportunity to sharpen my skills in a creative environment through work placements. It is fulfilling developing my communications skills, and creating meaningful content, which is exciting. The majority of the course work is project-based, although deadline-driven, but to me, it means freedom. Freedom to be more insightful, to explore, to be me, knowing that my ideas are valid no matter how wild it may seem, and I can express what is within me without fear of evaluation. Sometimes it is hard for me to describe the values I gain from this experience, but I know that it is felt, it is deep, and it reminds me that my dreams are valid.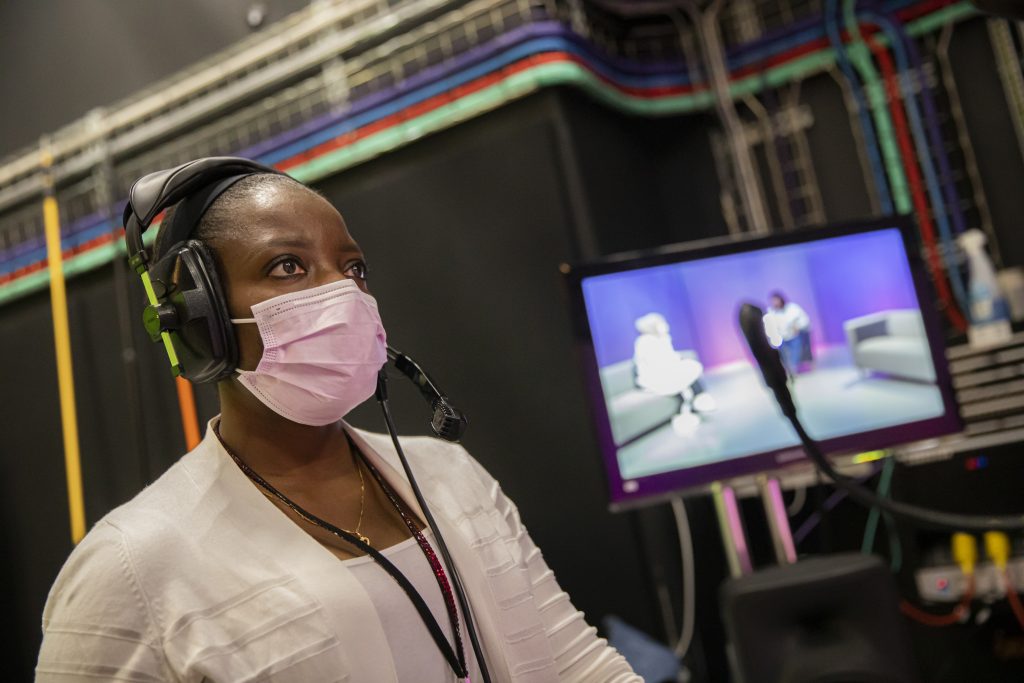 Sometimes, I reflect on these young creative minds, the non-conformist, the ones that refuse to live a regimented life, the wide-eyed little boy/girl excited about learning a musical instrument or even just thrilled about painting their first picture, and worry about the naysayers that challenge and threaten their judgement. But I am also comforted knowing that the times are changing, and most creatives now find their sense of self at an early stage, they resist the pressure to conform, and take bold steps to reinforce their unusual ideas. At the moment, I am on work placements learning from experts, meeting interesting people from diverse backgrounds, and deciding what suits my career goals. Although no one knows a great deal of what lies ahead due to the unprecedented times we are in, I am sure of my abilities, and have an articulate sense of possibility and hope that each day brings.
The UK Creative Industry

Before the COVID-19 pandemic, the United Kingdom's Department of Digital, Culture, Media and Sports reported that the creative industries contributed £115.9billion to the economy in 2019. The number of people working in the creative industries keeps growing, and no doubt presents lot of opportunities for graduate careers. If you're interested in studying a creative subject at Salford, you can find out more about the School of Arts, Media and Creative Technology over on our website.