Maker Space is an open access workshop located in the basement of the Newton Building. The space is an additive manufacturing and digital fabrication facility. But what does that mean?
Basically, it's a place where you can learn how to make some really cool stuff using 3D printing, or laser cutting, or vinyl cutting (amongst a lot of other amazing technology… but more on that later).
Our Maker Space team run workshops for all students, no matter what you are studying. The team can teach you real-world engineering skills in the applications of digital fabrication, iterative design and innovation processes.
What could I do in the Maker Space?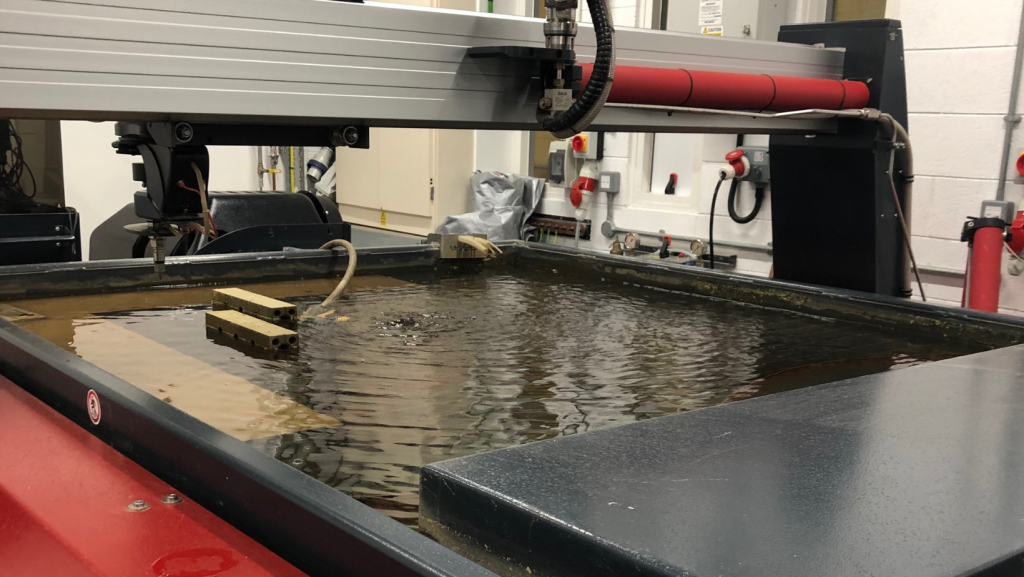 Maker Space is, simply put, a place where you can learn how to make cool stuff with cool machines. You can:
Design and create personal projects
Use it for academic work
Learn how to use the machinery and become more employable (if it ties in to your course)
We've seen some amazing projects where people have made:
Film props using 3D printing
Laser cutters to make jewellery
Mechanical parts for vehicles
Gifts and decorations using a few different machines (keep an eye out for the Festive workshop series coming up later this year!)
Aidan, a technician from Maker Space, is keen to see new faces from lots of courses as there's something everyone can create. He said: "Game controller not fitting your hands quite right? 3D print a sleeve or a cover. Need to prototype your idea for a great boardgame without spending a shedload of money? Come and laser cut the board, 3D print the counters, and then we can point you in the right direction of specialist playing card printers too.
"Got an idea for a gadget, or invention? Ask us for help prototyping the electronics and the enclosure and once you're ready we can help you prepare your files for mass production, and help you work with Launch to get your idea off the ground."
How do I use the Maker Space?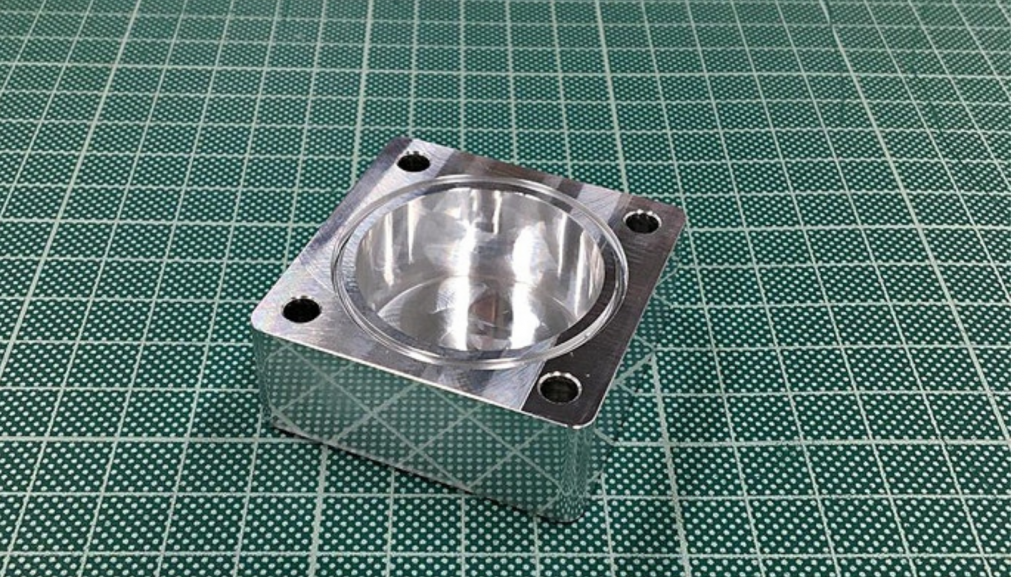 There are free workshops that give you introductions to the facilities and equipment which you can attend every Monday and Wednesday. You can see all upcoming workshops on the Eventbrite page. If you are unable to make those times, the Maker Space team can arrange one-to-one teaching sessions with you.
Have a specific Maker Space query? You can speak to a member of The Maker Space team by emailing them at makerspace@salford.ac.uk or connect with them through Twitter and Instagram.
I'm not an engineer… can I still go to Maker Space?
Think it's just for engineers? Wrong. The team in Maker Space have lots of different backgrounds. Aidan from Maker Space is keen to see bold ideas and new faces utilise the space, he said: "The two technicians (George and myself) working in the Maker Space both have art backgrounds and we are aware of the benefits of when engineers, artists, humanities and sciences interact.

"Interesting stuff happens, and problems are sometimes solved in unexpected ways thanks to a fresh pair of eyes, and that's always cool."
Becoming familiar with the equipment is a huge advantage no matter what you study. You'll expand your skill set, add something unique to your portfolio and consider broader job opportunities. You'll also make friends across different courses at the uni and join a network of people who like creating different projects. An added bonus for regular users of the space is also the chance for leadership opportunities where you can help others find their feet.
Of course, as some of the equipment and machinery is heavy-duty and cutting-edge, they can be quite daunting to navigate. Thankfully, the team at Maker Space provide free training for all equipment so you can be prepared with the skills and knowledge to unleash your creativity.
Equipment and facilities: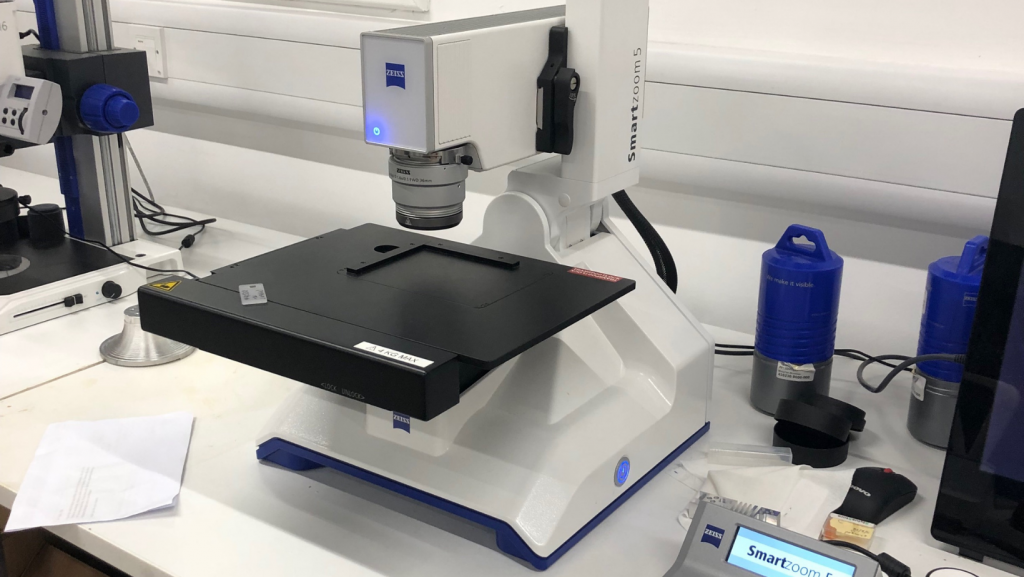 The Morson

Engine Room

was established with the generous support of the Salford-based Morson Group, the UK's number one technical recruiter. In this room you'll learn how to use industry standard machinery and develop the skills and experience needed in the industry

.
3D Printers, a variety of types. Turn digital 3D models into tactile, tangible objects. Use it for making props, prototyping designs, replacing broken parts, making one-off, custom items. Includes Metal 3D printing which allows printing with materials like 17-4 Stainless Steel, Copper, Inconel and Tool Steel.
Laser Cutters

– cuts sheet material quickly, accurately and repeatably. Engrave information and decoration into wood, plastic or anodised aluminium.
Waterjet Cutter – cuts literally anything that can get wet and not disintegrate with high pressure water and abrasive grit. Sheet metal, blocks of steel, you name it.
5-Axis CNC Machine – high precision components machined from solid metal, plastic and foam. Need something more resilient than 3D printed plastic, or something with a better finish? This is the machine for you.
Inspection Microscopes to take a closer look at what's going on in the world. Do you need to understand how something broke, or align something very, very small? Up to 1000x optical zoom available on the digital microscope which will also do 3D scanning and automatic image stitching.
3D scanning – high resolution laser scanning. Capture organic shapes for 3D printing or asset creation. Reverse engineer parts which are no longer made, collect geometry data for parts which are very fragile and impossible to otherwise measure.
Coordinate Measuring Machine/CMM – automated inspection. High precision manufacturing capabilities mean nothing without a means of checking you made components correctly. Inspect the parts you've made on the 5-axis milling machine to ensure they are as designed.
Want further insight into the space? Then take a virtual tour.