International Friendship Day was last week on the 30th July and it's a day to celebrate friendship. The bonding friendships you make at university are unforgettable and life changing. Whether you meet your future bridesmaid, bestman or perhaps even the love of your life, the unblooded family you make at university is definitely a strong one. As you learn to live alone, explore a new city and find yourself, it's great to be able to do it with someone you can laugh, cry and smile with – a friend. I spoke to Laura and Sophie, University of Salford TV and Radio students who's friendship grew stronger and they became best friends when they were put in the same flat at Peel Park Quarter.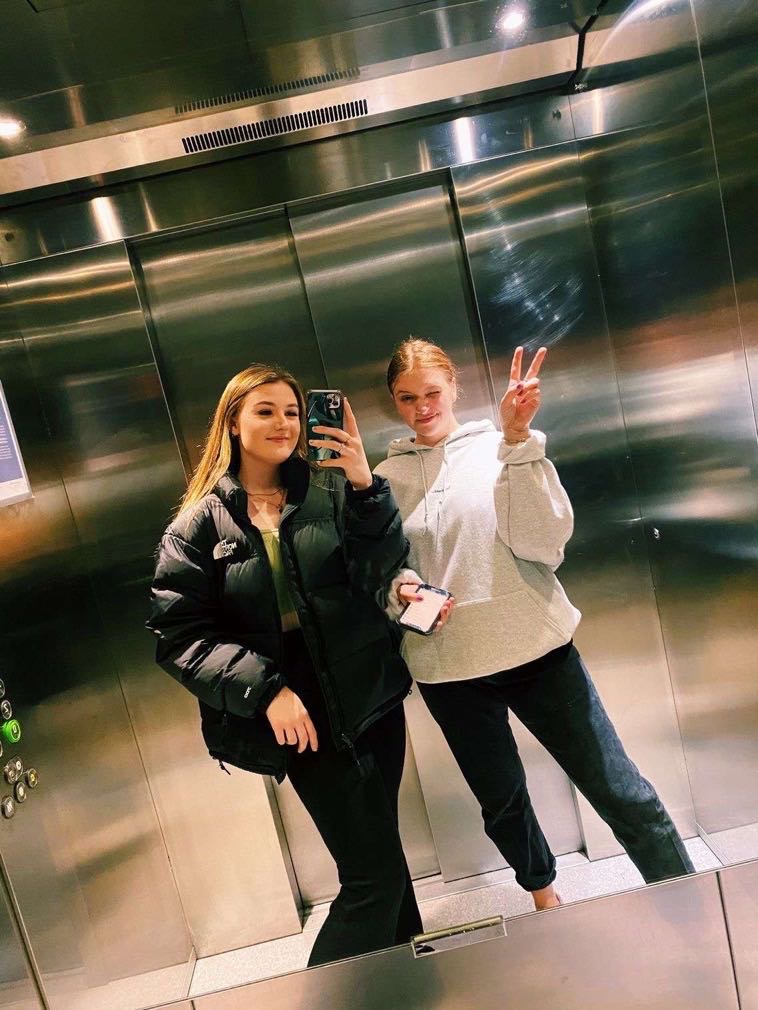 HOW DID YOU BECOME BESTFRIENDS?
Sophie: "By coincidence we ended up choosing the same options at college and ended up in the same Media class. We ended up seeing each other a lot during and after college and started to become closer friends. We even ended up with the same driving instructor and lived in the same uni halls by coincidence, everything seemed to bring us closer together, it was strange really."
WHAT IS YOUR FAVOURITE THING ABOUT EACHOTHER?
Sophie: "Laura is great to go on nights out with but we can also chill and watch a film together which is a great balance since we live together."
Laura: "My favourite thing about Sophie is that she is very hard working and works to what she wants, which is inspiring to see and be around."
WHAT WAS YOUR FAVOURITE THING ABOUT PEEL PARK QUARTER?
Sophie: "There was always something going on, I loved meeting new people from different courses and places. It was such a fun place to live and definitely kicked off my uni experience to a great start."
Laura: "I loved my time in peel park. The accommodation brings a real sense of community, and everyone knows everyone. It provides the first steps into adult life, where you can live independently around others who are in the same situation as you."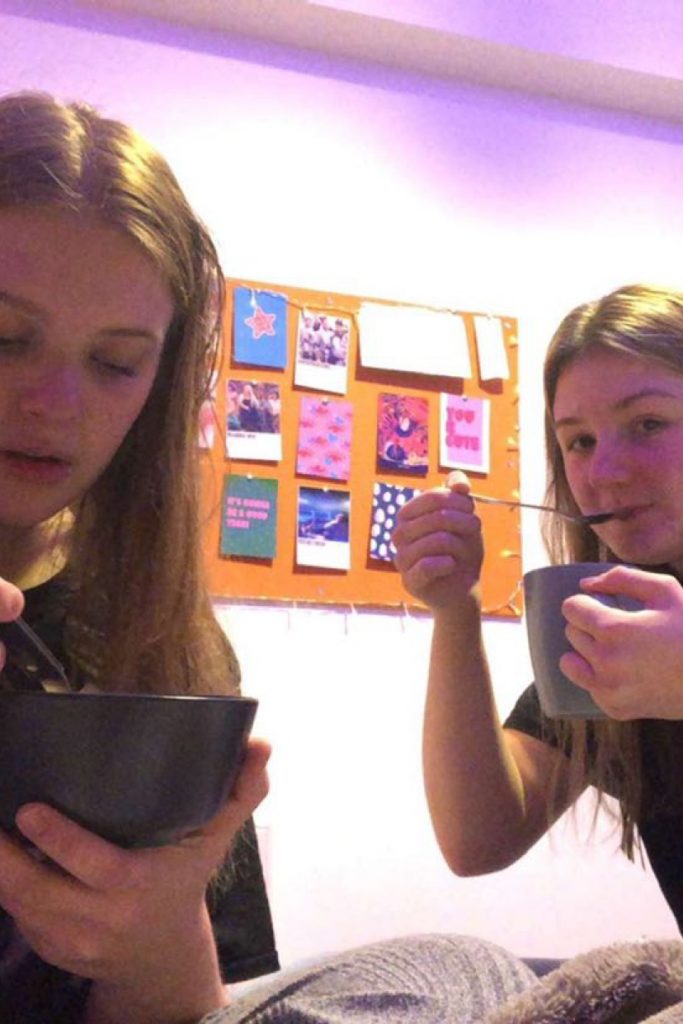 TELL ME ABOUT THE COURSE YOU BOTH DO TOGETHER?
Laura: "Sophie and I both do TV & Radio production, which we both really enjoy. We have spent the last 2 years in classes together, which has really helped us work together well. For certain modules, we have had to make documentaries, where we both helped each other out by featuring in each others films and documentaries. We have also helped each other out by being camera operators for each others projects."
WHAT SORT OF THINGS DO YOU GET UP TO OUTSIDE OF UNI?
Sophie: "We love going into Manchester. Salford is a great place to study because it's so close to Manchester centre so we take advantage of this as much as we can. We love nights out but also love going to peel park. We have different hobbies outside of our course, Laura does football and I do cheer so it's nice to have different hobbies and then be able to chat about things we've been up to when we come back home."
WHAT WOULD YOU SAY TO YOUR YOUNGER SELF IN FIRST YEAR?
Sophie: "Everything works out and you don't have to worry at all! I've definitely met some of my best friends at uni."
Laura: "I'd tell myself to trust the process and go into first year with a very open mind. I'd tell myself not to shut people off straight away, and to give new people a chance. Making friends at uni can be very intimidating, however once you push yourself outside your comfort zone, you'll meet your people"
DO YOU HAVE ANY ADVICE TO STUDENTS WHO ARE WORRIED ABOUT MAKING FRIENDS AT UNIVERSITY?
Sophie: Be yourself and don't be afraid to put yourself out there. I've met some of my best friends at uni through joining societies and living in halls which are great ways to meet new people from outside your course. If you are worried about not having things in common with people, societies are a great way to meet people who have worries about not having things in common with people, societies are a great way to meet people who have similar interests outside of your course.!"
Laura: "To students who worry about not making friends in university, I would tell them to never overthink the friendship process. University is a very deep pool full of different personalities, so even if you tell yourself you won't find your people, I promise, there will be a group out there for you. The best thing I ever did was to join a sports team. If you get the chance, join a team or society, it really does give you the perfect opportunity to meet new people who aren't just on your course.  When you move into first year accomodation, leave your door open so you're open to conversations with your new flatmates!  You will find yourself and your people at university, so be yourself and just say hi 🙂 "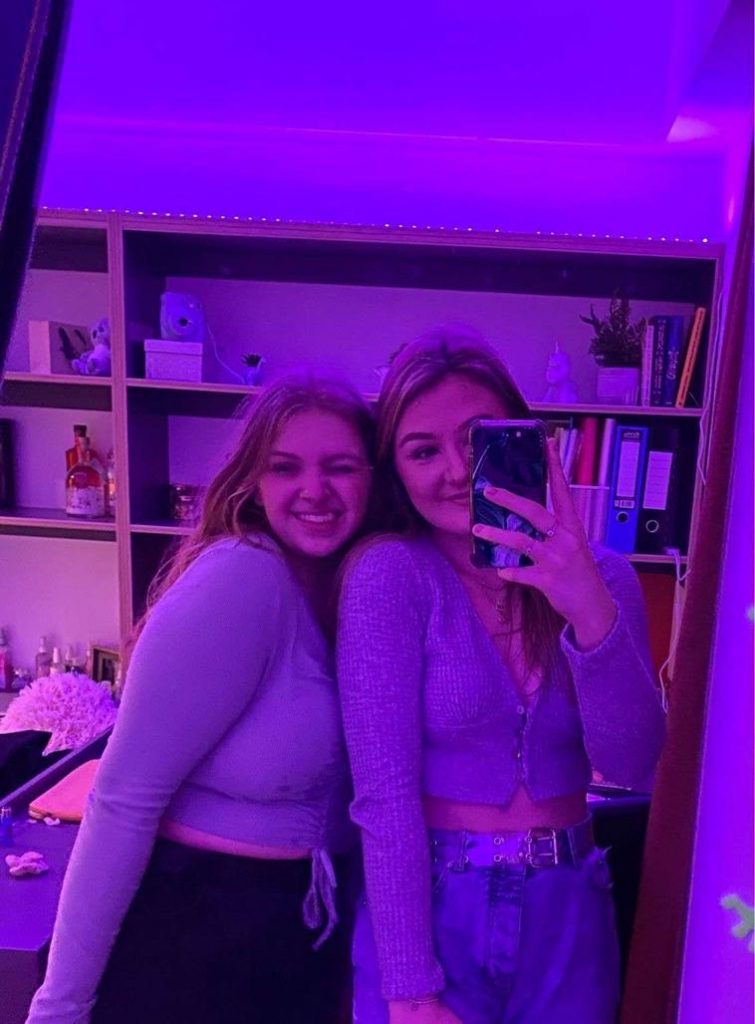 Who would think that saying a simple 'hi' to someone could change your university experience for the better. Finding your person or your people at university can have many benefits such as improving your social life and self esteem, influence your overall academic development and motivating you to sought-after career opportunities. Plus, it's just great to have that person to go to when you have something to tell them, need a laugh or cry or someone to stress with about university deadlines.
If you need more advice on how to make friends at university, check out student blogger Sam's advice here.