Salford and Manchester are full of lots of exciting things to do and see. And I am hoping you have ticked off everything on the list from our part one bucket list ! I think we should be rebranded as the cities that never sleep, what do you think ? Well to prove my point, let me tell you my Salford and Manchester bucket list.
MediaCity
MediaCity is the heart of celebrities and media and the home to the University of Salford. This was the first place I visited when I arrived to the UK and it still remains my favourite place. I love to sit on the grass right next to ITV and BBC and celebrity spot – I saw George Ezra last week. Calling all Corrie fans… when you're in MediaCity make sure you do the Coronation Street Tour, you can discover the behind the scenes stories and walk to cobbles of the nations favourite street. It is also beautiful taking a stroll along the Quays while getting a takeaway coffee from some of the beautiful coffee spots like Grindsmith or General Store. You can get the 50 bus free from main campus to MediaCity when you show your student ID badge.
The Manchester Green Trail Walk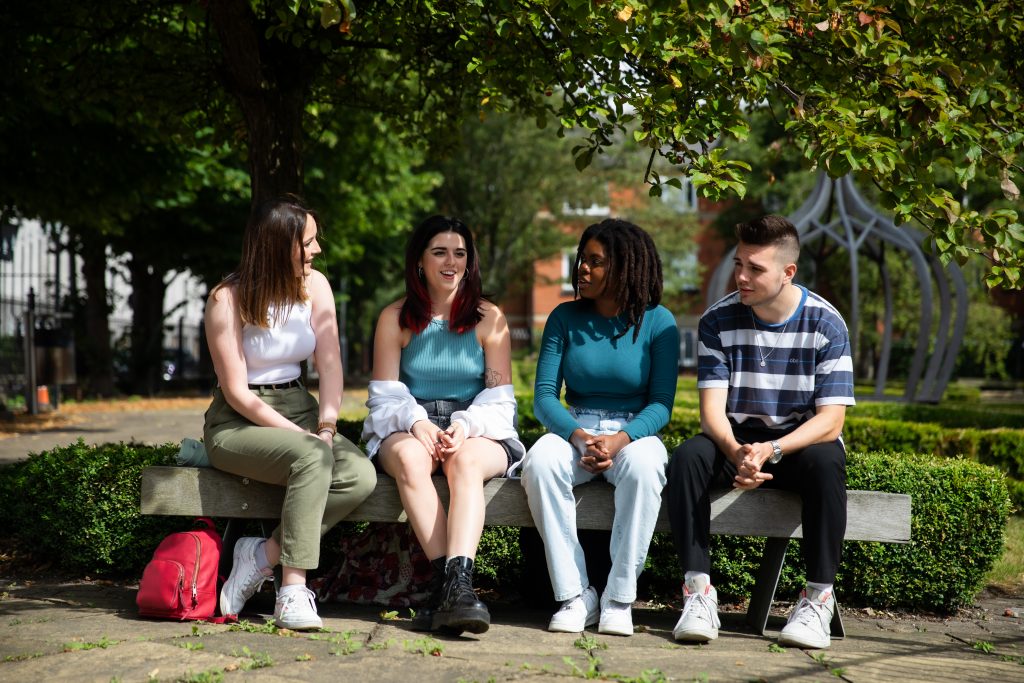 Enjoy the natural beauty of Salford and Manchester. The Manchester Green Trail Walk 1 starts at Chapel Street Park and is 4.8 miles. It takes around 2.5 hours so I recommend bringing a packed lunch and some water ! Who doesn't love a picnic by some urban greenspaces, woodland and a disused canal. Don't forget to get the perfect Instagram shots with that hiking, nature aesthetic.
Roller Skating
Let's roll into Deansgate and back to the 80s. Paradise skate world is one of my top recommendations. The outer space themed skating rink is really out of this world, you can even skate your way to the cocktail bar in the middle of the rink. You will feel like a star on the milky way with the good vibes and intergalatic music. Dont worry if you're clumsy like me, they also offer rollerskating lessons. This is my go to place with friends or on a date (it can't get worse than falling on your backside).
Vintage Shopping
My favourite weekend activity is to charity shop and thrift through Salford and Manchester. I have got some amazing things recently from curtains to vases and new clothes. Shop till you drop in a sustainable and cheap way while also raising money for charity. I usually start at Salford Shopping Centre, they have lots of shops there including The British Heart Foundation, Age UK, Bare Necessities and more ! Monton is one of my favourite places to charity shop. I usually get funky and cheap clothes that are great quality and sometimes even designer! I got 3 Hugo Boss shirts for £18 all together (bargain). Manchester city centre also has lots of great thrift and charity shops. My favourite thing is to get my housemates to guess how much all my purchases where at the end of the day !
Comment below any places you think I should add to my bucket list !