Temi came to Salford from Nigeria with her family to study MA Production Management for TV, Film and Digital Media. When moving to another country to study with your family, finding the right accommodation is essential.
Although students with families are unable to secure university accommodation under Campus Living Villages currently, there are still viable options around Salford and the surrounding areas. Temi shared with us her experience of finding a lovely place to live in Denton, Tameside.
Hi Temi, please could you tell us a little more about your accommodation?
I live in a two-bedroom flat with my husband and two young children. We live in Denton which is in the Tameside Metropolitan Borough of Greater Manchester. It is to the east of the city and is around five miles from Manchester City Centre and nine miles from Peel Park Campus. Our rent is £650 per month which is exclusive of bills. We pay an additional £400 for our bills, the biggest expense is electricity and gas.
What did you look for when choosing where to live?
When I was looking for a place to live, my main two requirements were that the accommodation be family-friendly and affordable. Whilst a house-share is a great option for lots of international students, with having children it wasn't appropriate for us. I was ideally looking for a two-bedroom apartment as I felt this would suit our needs whilst being a more affordable option.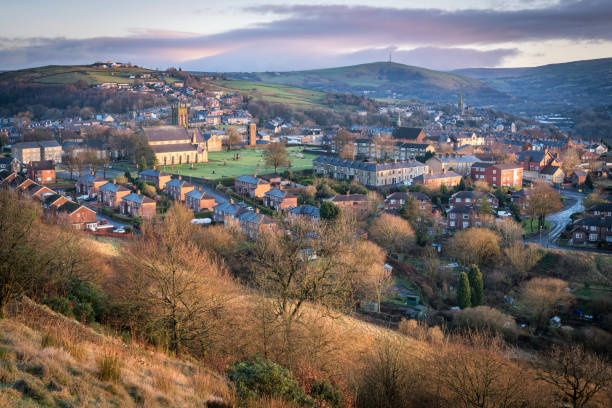 What was the process of finding your accommodation like?
I began the search for accommodation very early as the University had advised. Initially, I was only searching in Salford close to campus, however as my start date got closer, I still hadn't managed to find anywhere suitable in Salford.
I did some additional research and quickly realised that there were lots of other areas in Greater Manchester which were family-friendly with many amenities and great transport links to Salford.
After this, we expanded our search area on Spareoom, Rightmove, Openrent, Zoopla and other property websites. Eventually, we found a property that met all of our requirements and we were thrilled to be contacted by the estate agent to say the landlord would let us his property.
Signing the lease and the credit checks took around two weeks to complete and after this, we were able to move in.
What facilities are there near your accommodation?
There is a large retail park a three-minute walk from my apartment. Within this, there is a supermarket, furniture stores, an electrical shop and a hardware store. My children's school is also a short walk away which makes it convenient to drop them off in the mornings and collect them in the afternoons. We are also very lucky to have a small playground close by where my children can play.
In Denton town centre, there is a shopping centre called Crownpoint which has a lot of popular clothes shops and large chains of restaurants. Denton also has a lot of green spaces in and around the town including Victoria Park, Stanhope Park and Thornley Park. Finally, there is a train station with regular trains into Manchester.
How do you get to campus?
My course is taught at our MediaCity campus. I usually take two buses – one from Denton to Piccadilly Gardens and then one to MediaCity. The bus stop is right outside my apartment and bus fares are quite cheap, so I generally choose to travel this way. Another way to get to MediaCity from Denton is to take a bus to Ashton Interchange and then take the tram directly to MediaCity.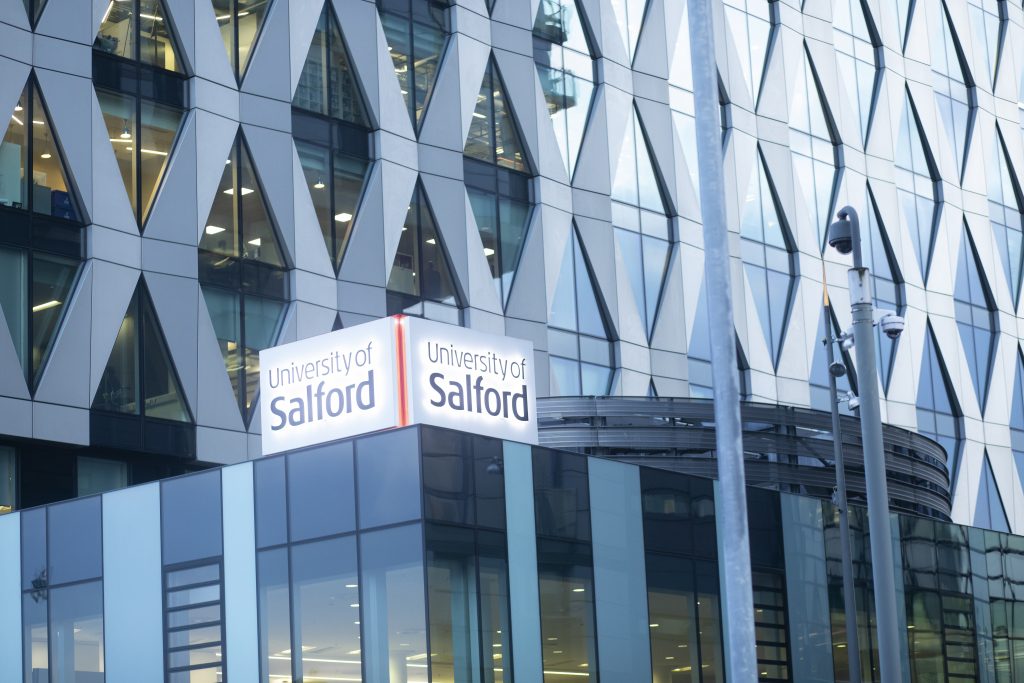 What is your favourite thing about where you live?
My favourite thing about where I live is how close we are to everything I need. All the amenities, my children's school and the bus stop are within walking distance of my front door. It makes my life so much easier and means I have more time to study and spend with my family.
What advice would you give to other international students with families looking for accommodation?
I would advise international students with families to widen their search area. There are lots of family-friendly areas around Greater Manchester which have great transport links to Salford.
When choosing the right accommodation, I recommend considering how close it is to transport links that will get you to campus and family-friendly places such as parks.
International students should start searching for their accommodation as early as possible to ensure they find the right place for them. If you need help during your search or assistance one you have arrived, the University's askUS team can help you with any accommodation questions.
Thank you for speaking to us, Temi! Please remember to get your contract checked for free through our partner Manchester Student Homes. Our askUS team are also on hand to support you in any way they can with accommodation questions or concerns.