I've been studying MSc Marketing at Salford Business School for seven months now and thought it was about time to do a bit of cheerleading.
Not with pom poms or anything, but don't they say the pen is mightier? Here are five points to prove it:
1. SOCIAL MEDIA STUDY
When I decided to leave my decent and not badly paid job in London to get onto a Masters marketing programme and into a load of debt, it was essential from the off that the course covered social media marketing.
Amazingly, the University of Salford was one of very few universities whose masters marketing course included a module in Search and Social Media Marketing, and this was the first thing that turned my head.
Now I'm here and studying the Search and Social Media Marketing module (#SSMMUoS), I know I made the right move. I'm even beginning to get to grips with Search Engine Optimisation (SEO)!
2. MEDIA CITY UK
Is MediaCityUK in Salford, is it in Manchester? (It's in Salford) Who cares. It's a pretty fantastic place that links up the university with media giants like BBC, ITV and the stars of Coronation Street. University of Salford has part of its campus here and it's by far the nicest place I've ever come to learn.
Admittedly, having the big outdoor screen with Jeremy Kyle on it visible from lecture rooms can be a tad distracting, but overall I'd say it's worth it.
Students and media types flock around the modern buildings and gardens in a bubble of media bliss and in the summer, the bars set up seats outside while deckchairs grace the lawn for a bit of sungrazing. Obviously the main campus is good too.
3. PEOPLE
To say that it's a diverse bunch that studies at the University of Salford doesn't even begin to cover it. The Marketing MSc is home to a veritable rainbow of people from all over the world. Nigerian, Pakistani, Chinese, Indian, German, Greek, Brits.. They're all here.
As well as widening your social and cultural horizons, the wide variance of nationalities and cultural backgrounds makes for more interesting lessons, especially in the International Marketing module.
4. BLOCK LEARNING
On first sight, block learning can look like a bit of a breeze. It essentially means that you have six days of intensive learning for each module, with assignments and other tasks to do in-between.
You find out fairly quickly that this doesn't equate to downtime, but it does mean you learn a subject, then do an assignment on a subject in the space of three weeks.
You'll never have to study for more than one assignment at a time and it's all fresh in your mind. The course structure also means that you're given a greater degree of flexibility to pursue extra-curricular activities like work experience or part-time jobs.
5. BUSINESS LINKS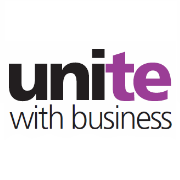 Studying marketing at Salford Business School gives you privileged access to the university's plethora of local business links. Projects like Unite With Business capitalise on these links to offer students paid internships with local companies that can set them in the right direction and sharpen up the old CV.
During my Unite project I made great local business links and had the opportunity to attend live marketing events and network with people from all over the country.
What do you think about MSc Marketing at Salford Business School?
Do you have other reasons for studying MSc Marketing at Salford Business School? Link up if you are also as passionate as I am about social media marketing:
Comments Off

on 5 Reasons To Study MSc Marketing at Salford Business School
---