Welcome all allow me to take you through a journey from University of Salford MBA all the way through to working at Debt Solution Centre Limited, 'oh' and all the bits in between.
Who am I?
Well I'm a graduate in BSc (Hons) Biomedical Science from the University of Salford, currently working at Debt Solution Centre Limited. Avid follower/supporter of Liverpool FC and a keen traveller.
22 years of age I graduated from University of Salford in Biomedical Science in 2012. But I decided to explore other avenues and get a degree in business. Shortly after graduation I decided to pursue an MBA at the University of Salford starting September 2013 at the age of 23.
Why did I choose the Salford MBA?
Well flexibility is the simple answer in addition to the international exposure. Ever felt in a  situation where you felt you want to do something but don't have the time to do it completely?
Well, that's where I was when choosing to do an MBA. I was determined to study for an MBA but struggled with finding adequate time, that was until of course I discovered the Salford MBA. Probably one of the most if not the most flexible MBA programme available with AMBA (Association of MBA's) accreditation. This is a perfect option for me – allowing me to work full time and study part time.
What did I gain for the University of Salford MBA?
If I could sum this question up in three key phrases; they would have to be: Knowledge, Practical implementation and international exposure/ awareness.
Knowledge gained on the Salford MBA has been critical in some of the decision that I have taken at work recently. From understanding McGregor's theory of X and Y and getting the most out of employees whilst keeping them happy. To actively using Porter's five forces in strategy; the knowledge gained has definitely been helpful.
Practical implementation, as mentioned previously working full time and study part time has been a great help; the delivery of each module in a six week block has allowed me to gain theoretical knowledge and implement constantly throughout that period. I have studied previously and one thing that I have always been critical of is gaining theoretical knowledge but never being able to execute the knowledge practically; what the Salford MBA does it allows you to do both therefore not missing out on or forgetting the theory you spent so long learning.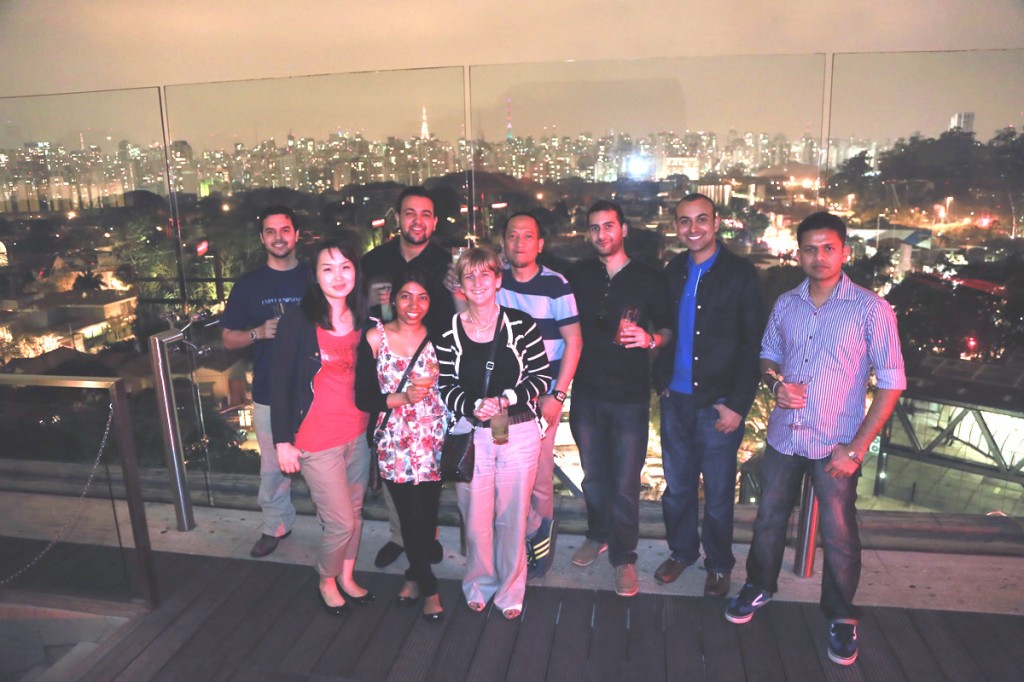 Image: Skye Bar
International exposure/awareness was one of the surprising factors for me throughout the MBA. Although I was aware that there was an element of International exposure I didn't consider that the MBA field trip would take us half way across the world to Brazil. Yes you did read that correct BRAZIL. We ended up in Sao Paulo located in the south eastern region of Brazil. The metropolis of Sao Paulo has the largest GDP of any city in Latin America and I would say it is well developed.
What did we do in Brazil and how can it help with Debt Solution Centre?
The trip to Brazil was interesting to say the least. The expectations before we left where high, the FIFA world cup 2014 starting in less than a month we expected the atmosphere to be immense. Sadly we where left disappointed; the Brazilian locals whenever we asked them a question about the world cup it was almost as if they didn't want it. But none the less we didn't let that put a dampener on our time in Brazil.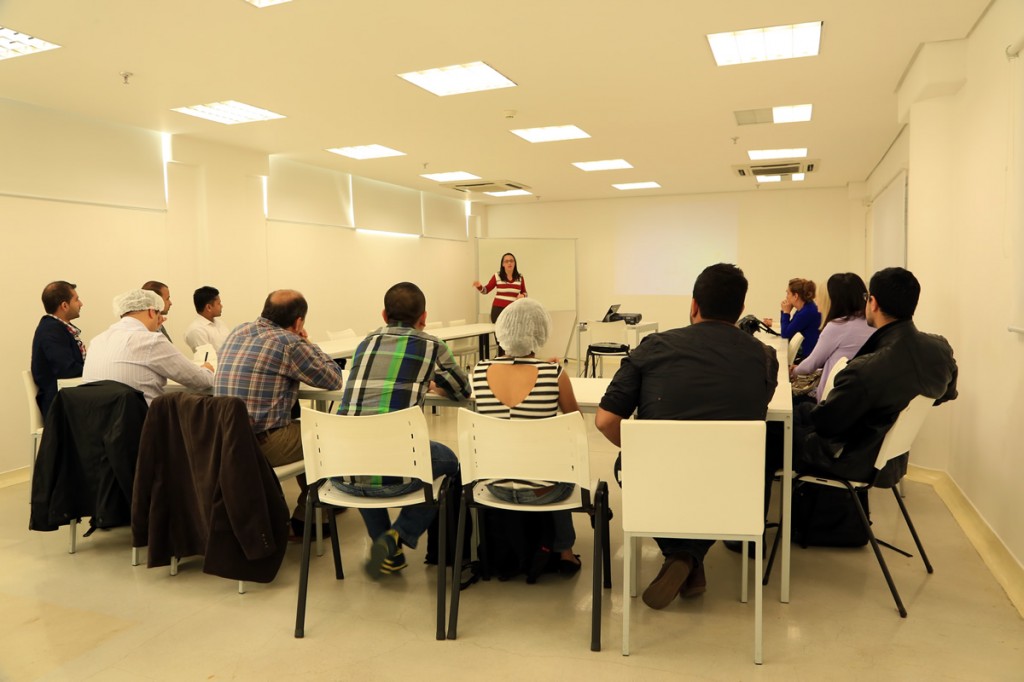 Image: Nazca Corp Presentation
We arrived in Brazil and met with our tour guide (Priscilla) she arranged a number of meeting for us; we met with one of the largest cosmetics and hair product companies in Brazil called Nazca, this was an interesting experience to understand the amount of work and thought that goes in to product development was really eye opening. The fact that they conduct there market research and develop a product tailored specifically to Brazilian hair is quite possibly why they are one of the leading hair care producers in Brazil.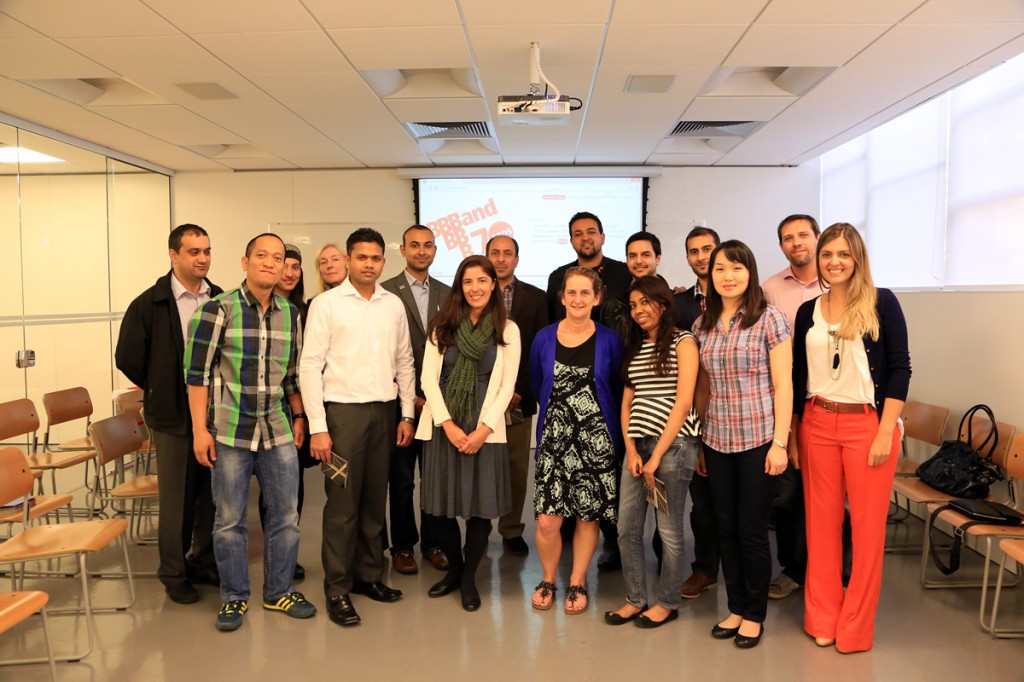 Image: Bandeirantes college, Sao Paulo
Our second visit lead us to the Bandeirantes College in Sao Paulo, opened in 1934 the speakers gave us a great insight in to Brazilian education. There was also another visit to BBS (Brazilian Business School) where we were able to compare the differences between the Salford MBA and the Brazilian MBA. This did give a great insight in to how the block module delivery is very helpful.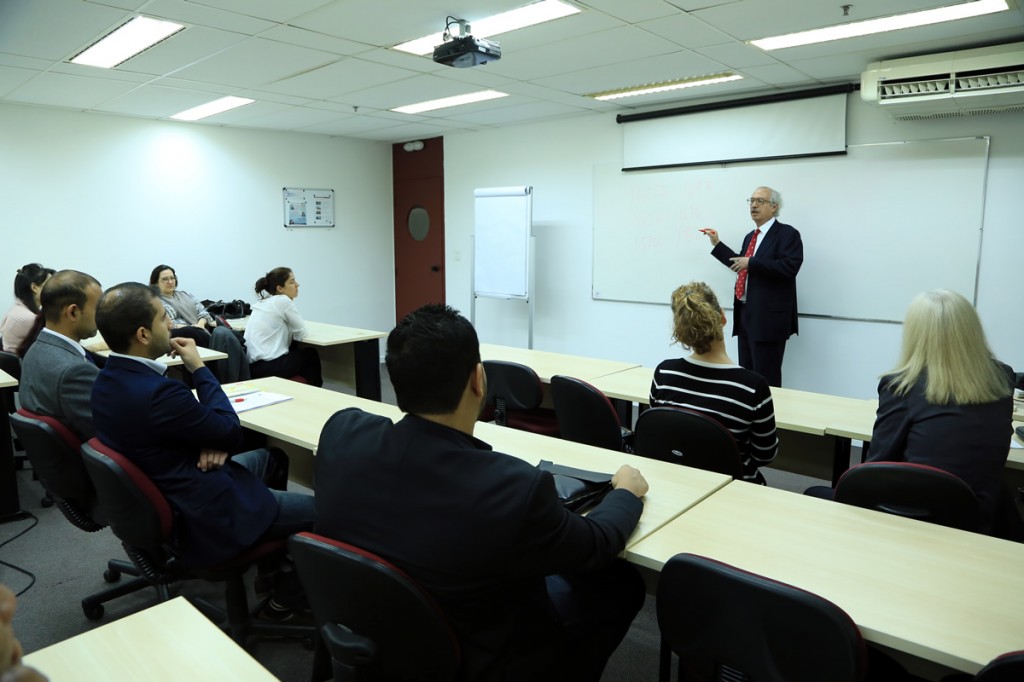 Image: Brazillian Business School
One of my favourite visits would have to be the visit to Corinthians FC; the most decorated football team in Brazilian football. We met with the head of marketing Maria, she gave us a tour of the facilities and explained what it is like to be the football industry the pressure there is to deliver results. One of our final visits took us to a company called RIOT. The first and largest social media company in Latin America. the way the internet is now becoming a phenomenon in Brazil is the reason why social media is gaining and growing in Brazil, the market opportunities for a social media based organisations are endless at the moment.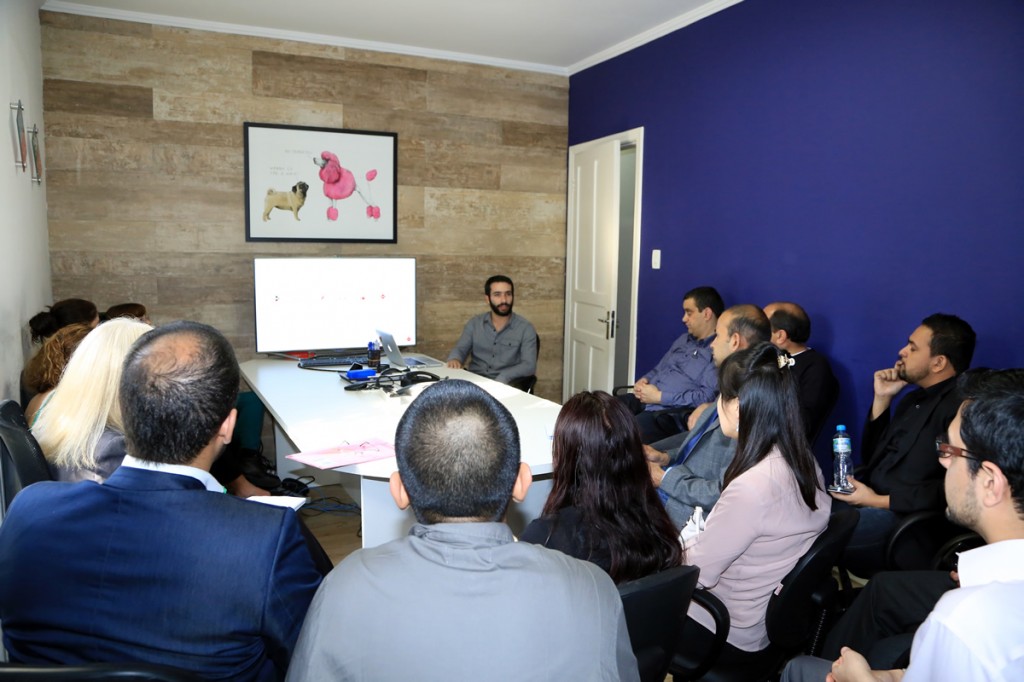 Image: Riot Search and Social Media Marketing
The trip to Brazil wasn't all just about attending meetings. We had time to our self to reflect on the meetings we had just had also to reflect on the people we met and the people we travelled with. We had a few drinks on the Skye bar in Sao Paulo as well as relaxing on the Copa Cabana beach in Rio Di Janeiro. When reflecting on the International Experience I gained by travelling to Brazil, I began asking myself a question. I am currently working in the financial industry with Debt Solution Centre Limited, dealing with debt, what opportunities are there to move abroad and expand the business?
Debt Solution Centre is constantly growing, and with the help of search and social media as well as the the Salford MBA I am currently taking, I hope to take Debt Solution Centre to the next step. Growth and expansion are some of the goals, but the ultimate goal is to become one of the leading debt solution providers in the UK with worldwide branches supporting people in need of debt help in various parts of the world. Next stop Dubai? Debt Solution Centre Dubai? or maybe Debt Solution Centre Dallas? who knows?
I will leave you with that thought. To keep up to date with my Search and Social Media Marketing progress at Debt Solution Centre keep an eye on these channels:
---
Tags:
AMBA
,
Brazil 2014
,
debt solution centre
,
Saford MBA
,
Sao Paulo
,
University of Salford
Posted in
Business Courses
,
Business School
,
Home Students
,
International Students
,
MBA
,
Postgraduate
---
Comments Off

on From Salford MBA to Debt Solution Centre
---