18 July 2016
So you have heard of social media and that many people and businesses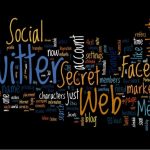 s are using it. But do you know about using social media for your business the correct way?
I am an MSc Marketing student here at Salford Business School and I attended the 'Creative Pro-Social Manchester' conference on Friday 16th July. I was able to listen to many discussions and panels on how businesses use social media nowadays. Lots of people within Digital attended. Everyone had interesting thoughts and ideas on what makes up effective social media usage.
The first panel had a lot of comparison between online and offline networking. Which one you choose depends on your personal style. All of the social channels are using unique voices. With Twitter it is easier to adopt a conversational and friendly tone. It is also simpler to find out about people online than it is face to face. We can go and search them on google to see if we want to talk to them, I know I always do! Read more…..