Seminar #24 Who wants to live in a 20-minute neighbourhood?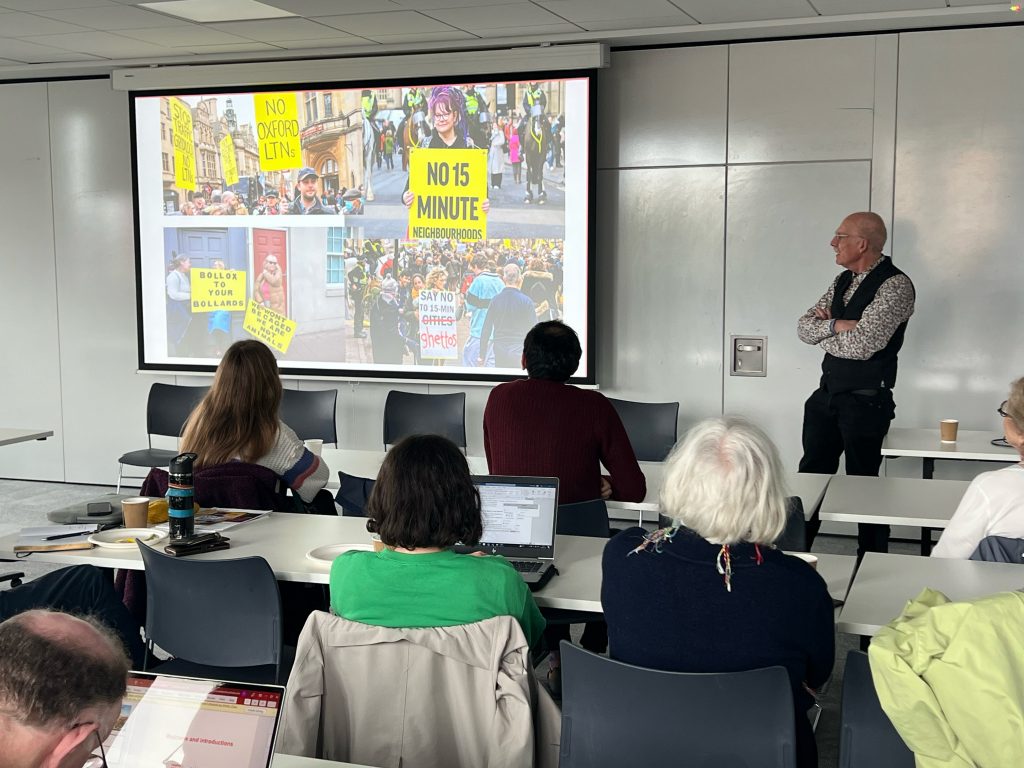 Summary
The idea of the 20-minute (or 15-minute, depending on who you ask) neighbourhood has been in the news recently. It is based on the simple idea that our daily needs should be available within a 10-minute walk of our homes. We wanted to explore what we knew about this concept and how it works. Do any of us already live in 20-minute places? How do we decide what services and facilities should be within walking distance? How do they link with other planning concepts, like liveable streets and Low Traffic Neighbourhoods?
Presentations
We invited an expert panel to present their work around this topic, bringing together their experiences from Liverpool, Manchester, Oxford, and Salford. Following the presentations, our panel took part in a busy Q&A with questions from our online and in-person audiences. Below you'll find a video of each presentation, and the Q&A. Slides from the presenters are included below the video. There is an additional link to the map presented by Dr Koksal and Florence Hewett.
Dr Alex Nurse | Lecturer in Geography and Planning (University of Liverpool)
Alex's work focused on how co-design can be enhanced using sensor data and CGI representations. This approach can be used in order to design urban planning solutions that meet the needs of, and are accepted by, residents impacted by changes to the built environment.
Dr Caglar Koksal | Lecturer in planning (University of Manchester)
Florence Hewett | Planning consultant at Enzygo and freelance researcher
Caglar and Florence explored how the 20-minute concept has been applied in research, and the variations within its conceptualisation. Building on this background, they developed an online tool to map availability of various services to households within Manchester and Salford.
Patrick Lingwood | Active Travel lead (Oxfordshire County Council)
Working at the coalface of active travel, Patrick provided detail from Oxford on the feasibility of the 20-minute concept. Patrick explores the feasibility of applying this to Oxford, considers the extent to which the council can influence the adoption of the concept, and discusses public support for low traffic solutions more generally.
Q&A
Chaired by Ian Cookson (Research Assistant, University of Salford) we invited members of our in-person and online audiences to put questions to our panel. These included questions around managing public opinion and voices (and political will), who neighbourhoods are for, the discourse and language around low traffic solutions, and the feasibility of 20-minute neighbourhoods more generally.
See other seminars in this series
Seminars – Healthy Active Cities – Healthy Active Cities (salford.ac.uk)