Yes! You read that right. Last week I had the chance to speak all things cancer related with some CATS (volunteers) to find out who they are and how they help people like me and you.
The CATS campaign (Cancer Awareness in Teenagers and Young People Society) are a charity born and bred in Manchester – made by students, for students. They put in tons of hard work to make sure we (including you) are aware and able to spot the signs of cancer.
The University of Salford are proudly home to the newest CATS society, with plenty of students getting involved! I spoke to a few volunteers to find out about how they got involved with CATS and why it's important to them. Read on to find out more!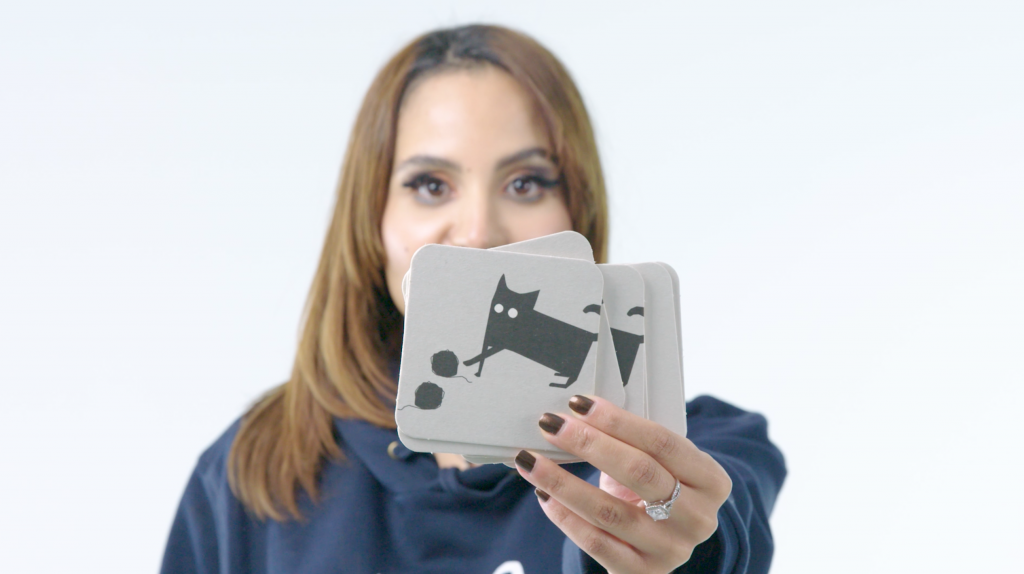 How did you hear about the CATS charity?
Charlotte:
My comedy society Sal'For Laughs organised a charity stand-up event for the CATS campaign to raise awareness of the signs and symptoms of cancer – called 'Comics for CATS'.
It was here where I first engaged with the charity, and I was blown away by the professionalism and dedication of the CATS Salford team.
Jessica:
I heard about CATS through collaborating with them with another society at the university, as well as seeing it advertised on campus (beer mats and posters).
Why did you decide to get involved with CATS?
Charlotte:
During 'Comics for CATS', the team screened a series of informative videos which explained the signs and symptoms of cancer, and some of these I wasn't aware of until the video was shown.
This was pretty scary for me as I realised I hadn't educated myself enough up until this point, and it further solidified the fact to me that this charity's work is invaluable to students like myself.
I decided to be an advocate for the CATS campaign in any way that I could be.
Jessica:
Ever since I began to see the CATS campaign appearing on social media and around campus I felt compelled to help spread awareness.
I myself was not aware of the symptoms of cancer, and so I thought it was great how simply the message can be spread through fun videos or beermats that could result in saving a life.
As soon as a callout came for volunteers to help with the CATS campaign promotional video I leapt at the opportunity to do my part.
Why do you think it's important to raise awareness about cancer amongst young people?
Charlotte:
Every day, 7 young people are diagnosed with cancer – this fact I didn't know until working with the CATS campaign.
That's why it's so important to me that young people and teenagers like myself know the signs and symptoms of cancer – because knowing them could literally save your life, your friend's life, your partner's life or your flatmate's life.
And that is a terrifying but ultimately empowering thought.
Jessica:
I think it's important to raise awareness about cancer to anybody – however I think for young people it is most important, as not only will they remember to check up and understand the possible signs of cancer but they can carry that knowledge on.
I also think cancer seems "further away" to young people – their experience of cancer often takes the form of a slightly older relative for example – so I think many young people don't think about the possibility that they may develop cancer themselves, and what those symptoms may be.
How do you plan to encourage others to get involved?
Charlotte:
The CATS Campaign are always active on social media (and super lovely people in real life!) and I make sure to always share their posts around on my feeds and with my friends.
I'm a passionate supporter of the CATS campaign and you (yes – you there, reading!) can be too – follow the CATS campaign on social media, volunteer as a fundraiser and most importantly, educate yourself and your peers about the signs and symptoms of cancer – as the CATS campaign taught me: sometimes it's nothing, but sometimes it's cancer.
Jessica:
I want to encourage others to get involved through simple shares on social media, talking about my experience volunteering with CATS (and how wonderful it was!) and generally just trying to start a conversation.
Inspired?
Whether you want to volunteer, or just have a look around to find out more – I have linked their social media platforms below!