Every year, the School of Arts and Media celebrates the work of our students who study one of our art and design programmes. This year, due to the current circumstances, these celebrations have had to be done a little differently.
We are now invited to enjoy Windows of Opportunity, also known as WOO, a digital showcase to celebrate the work created by the class of 2020. I had a chat with Joe, a third year Graphic Design student, who won a competition within the School and has been awarded with commissioned work which includes managing the branding for the event and designing the graphics. Joe is certainly one to watch in the industry, so read on to find out how he's been so successful throughout his time at Salford.
What year are you in and what course do you study?
I'm a third year Graphic Design student and have just handed in my final project!
Why did you choose to study at Salford?
The facilities and location, brand new accommodation and the New Adelphi building were huge factors that I think made Salford stand out to me. Alongside being in Manchester and having MediaCityUK right on my doorstep, the uni felt really modern in comparison to other universities!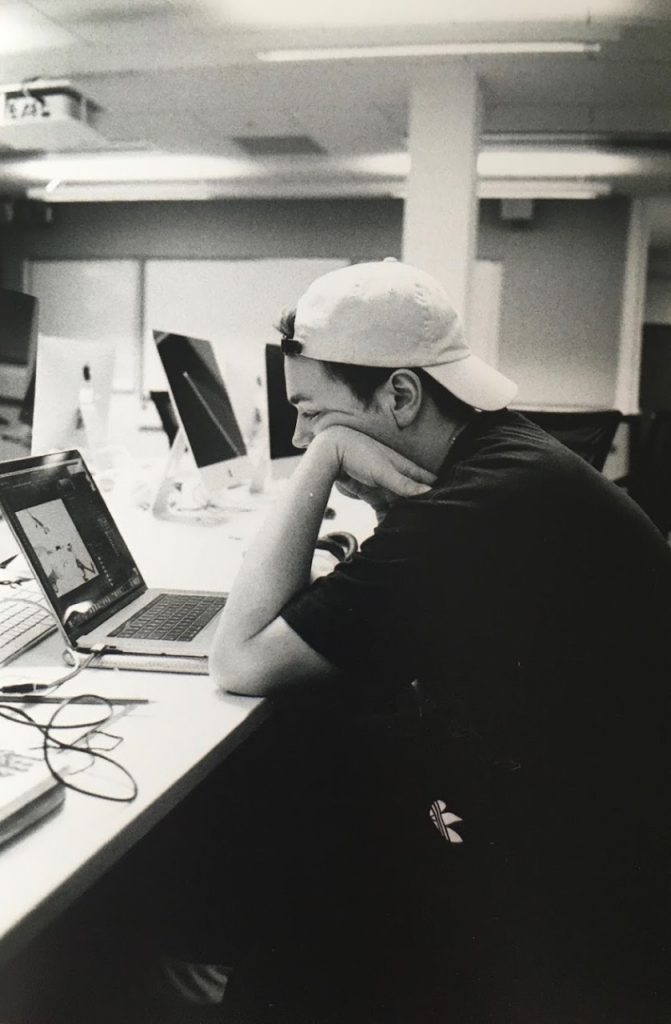 What is your role within the WOO site?
I'm in charge of the branding for the platform, designing the graphics for the showcase. I work alongside one of my course lecturers and the School of Arts and Media staff, creating branding for the digital showcase which we then feedback and discuss and progress the designs from there.
How did you get the opportunity?
The opportunity was presented to third year Graphic Design students as a competition. Students had to come up with ideas and then pitch them to the School of Arts and Media staff, the winner was then chosen by the staff and awarded with being commissioned to work on the event.
What is your favourite aspect of your course?
My favourite aspect is the openness of the course, a lot of my peers are multi-disciplinary creatives with skills in lots of different fields, the course does a good job of allowing us to lean towards areas we're currently interested in the most.
Aside from your studies, what other opportunities and work have you got involved in throughout your time at university?
I have had a vast number of opportunities throughout the last three years, from both within my course and from the university as a whole.
In first year I was selected as one of the winners in a World Cup themed brief ran by Hotel Football and got the opportunity to have work displayed in the "Class of '92" owned hotel. Me and my friend were both winners and were invited to an event at the hotel where we got to see our work framed and also meet Gary Neville!
I was awarded funding through the Santander Up and Coming businesses grant scheme, I had to pitch my brand in a similar set up to Dragons Den and was awarded with a grant to help further grow my business!
I was the winner of a competition to brand a special edition University of Salford Takeover event kit for professional ice hockey team Manchester Storm. This competition came through a collaboration with Salford Business School and Manchester Storm who then reached out to the School of Arts and Media to have one of our own students design the kit to celebrate the partnership. It was a surreal experience to attend the game and see my kit being worn by all the players, it's a moment that I'm immensely proud of!
Another opportunity given to me and five of my peers was the chance to rebrand the entirety of the School of Arts and Media itself, after pitching ideas to rebrand the school as part of our module, six finalists were selected and commissioned to continue our work. As a group we went on to create a new branding scheme and pitched our ideas to the Dean and over 30 members of staff at once which was quite nerve-wracking! Although this ended up being placed on hold due to COVID-19, I think it shows how much the University cares about student opinions, that it trusted us to rename the School and use our opinions to improve our School of Arts and Media and push it even further!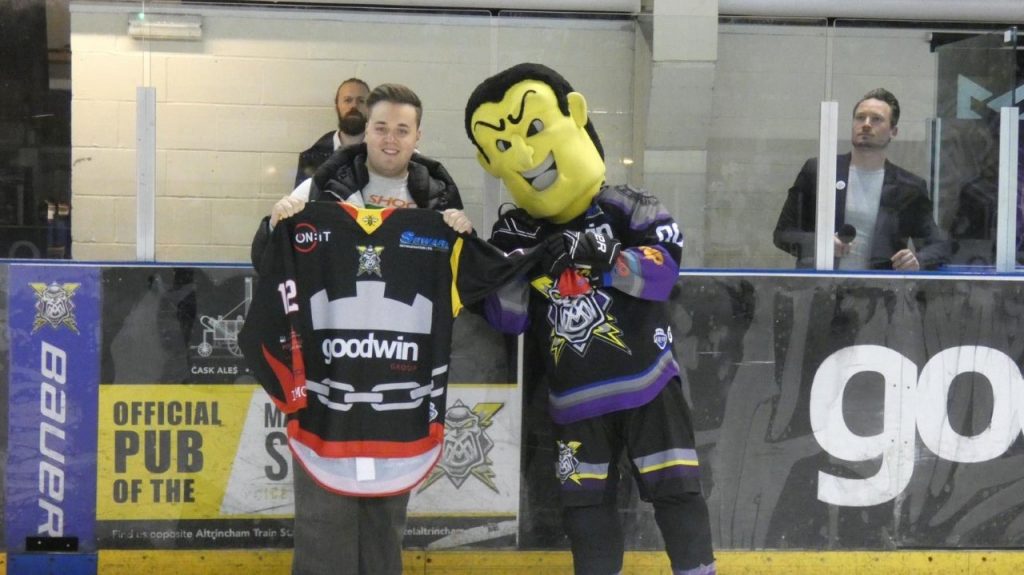 How have you managed working on your own projects alongside your studies?
I'd like to think I've balanced the two rather well, my brand called 'Palm Worldwide' was just an Instagram account before joining university but as my confidence in my practice grew, it has seen huge success at local makers markets in the Northern Quarter and also at the Manchester Print fairs! I've even gone on to create a web store where I sell clothing and prints of my work I've designed.
What advice would you give to someone considering a degree in graphic design?
I couldn't recommend it enough, I've had a great three years at Salford, made some amazing friends along the way and the course has drastically improved my practice and taught me invaluable skills.
Thank you so much Joe for taking the time to speak to me! ⭐And best of luck to all the students who are taking part in the showcase.👏
Do you fancy exploring what courses are on offer within the School of Arts and Media?
Head over to our postgraduate and undergraduate webpages today to find out more.