Hong Kong graduate, Ka Kin Kwok, came all the way to Salford to study MSc Acoustics and then returned home after being offered his dream job at Marshall Day Acoustics – one of the world's leading acoustic consultancies. We caught up with him to see how his studies have shaped his career.
Hi Ka Kin, can you tell us why you chose the University of Salford?
I picked the University of Salford because of its world-known reputation when it comes to studies as well as research. The University of Salford is also very multinational and located near one of the most metropolitan cities in the UK, Manchester. I knew that being able to interact with people from all over the world would enable me to broaden my horizons and enrich my views and thoughts across all aspects of my life.
We imagine living so far from home must have been exciting but difficult at times, what made you feel welcome?
I was very lucky because I lived in student accommodation, Castle Irwell, and shared a house with eleven students from different countries. They were all friendly and we always enjoyed sharing our experiences of living abroad. I still keep in touch with them now! They all helped me overcome my initial culture shock as well. For example, being from Hong Kong, where people normally don't cook at home but simply eat out, I was shocked when I figured that I had to learn how to cook or simply buy a sandwich. Luckily, I learnt to cook good pasta from my Italian fellow mates.
Did you have any other surprises?
Yes, the other cultural shock was transport. Again, I am from Hong Kong where public transport is very frequent, efficient and very affordable so it took me a bit of time to learn the most cost-effective ways to travel around Manchester and Salford. It all became easy when I found out about daily bus tickets and the free 50 bus for students. I also walked a lot as so many places are very close to each other.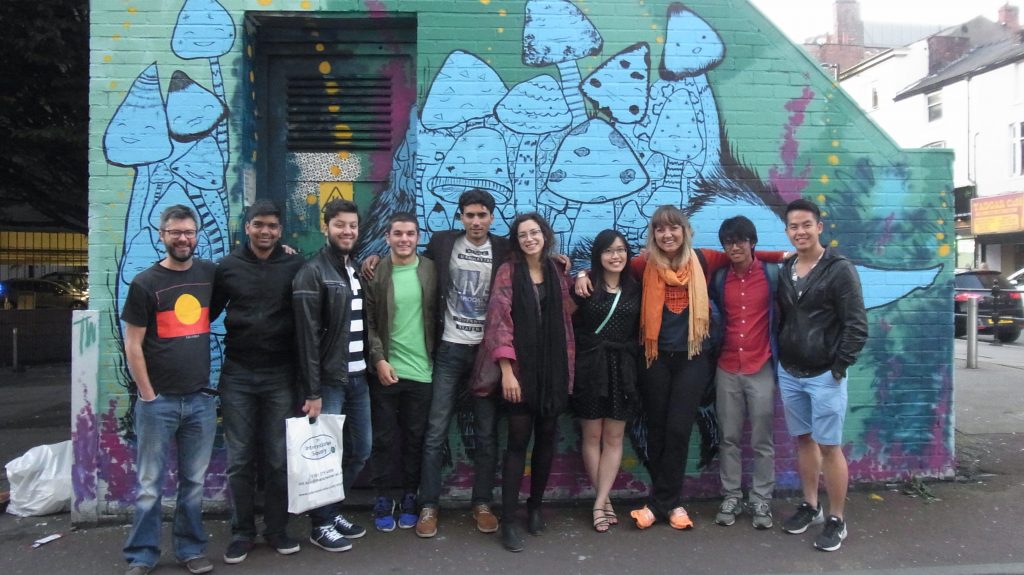 Did you enjoy living in student accommodation?
It was definitely a very affordable option! I remembered it was the cheapest student accommodation option in Salford. Having said that, the living standard was great. I felt like I was living in a very British house with exposed red bricks. The staff working there were also very nice and always happy to have a chat and some fun with us!
What did you enjoy most about your course?
I really enjoyed the whole course because all the teaching staff were extremely helpful and always willing to answer our questions. I also loved meeting like-minded fellow students from different countries and pursuing our passions together.
I am so glad that I picked the University of Salford for my acoustics course, it has really helped me a lot in my career.
Did you feel supported during your studies?
I found the faculties and my fellow mates were very supportive during my studies. The school had arranged some supplementary classes for students who were not familiarise to Matlab which was one of the calculation software packages required for assignment submissions.
I found that the school really cares about how the students are finding their studies and are willing to help and support in any way possible.
Did you have the opportunity to undertake a work placement during your studies?
Yes, I did a summer internship with multinational engineering firm AECOM in their Manchester office just before graduating. The company has been named as one of the "World's Most Admired Companies" by Fortune magazine for the sixth consecutive year, so it was an excellent opportunity. The internship was the perfect way to finish off my course and put my learned knowledge into practice. It also enabled me to familiarise myself with the working culture in the UK and how to tackle problems on-site.
I really enjoyed the experience and it helped me to adapt to the culture within my current company too – which is Australian.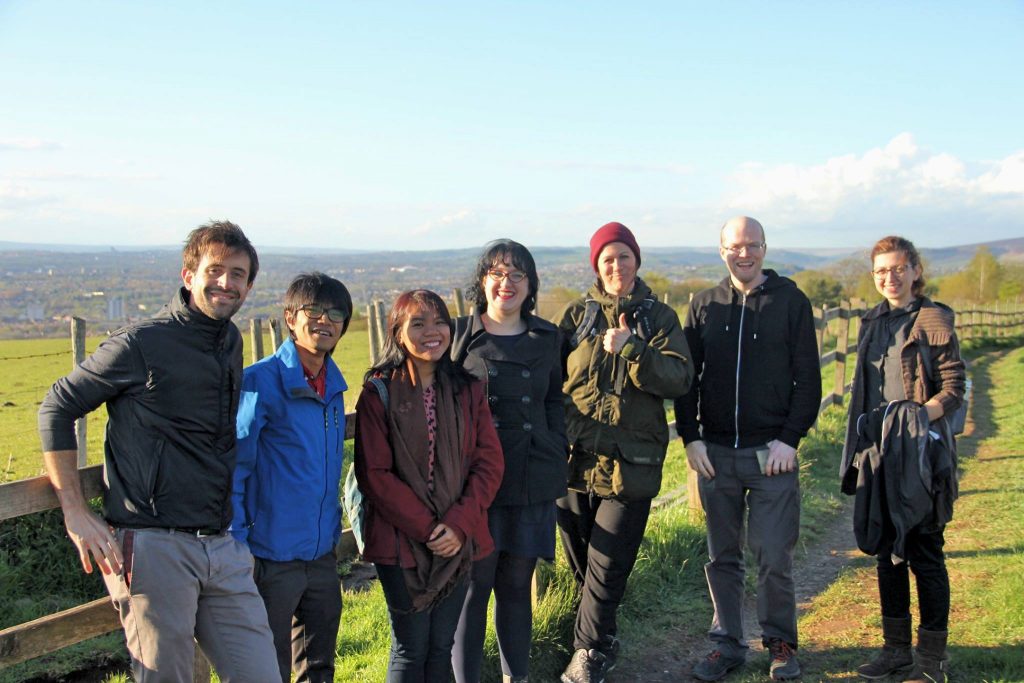 What are you doing now?
I am now working as a Senior Consultant and Office Manager at Marshall Day Acoustics, Hong Kong, where my duty is to provide advice on acoustics design to building project teams. The projects I have been involved in include theatres, performing art venues, educational premises, and commercial offices to name a few.
One of the major challenges I face daily is persuading clients to take our advice on board. This is because, occasionally, acoustics may not be recognised as an essential part of professional engineering. Luckily, my studies have provided me with the confidence and expertise to pitch in front of clients and put my recommendations forward with assertiveness.
Have you noticed any differences in the working environment/operations between the UK and Hong Kong?
Yes, I noticed some differences but also some similarities. The working pace in the UK is slower compared to Hong Kong. Also, the UK has a flatter hierarchical structure. For example, during my summer internship, I was the lowest rank in the firm, and I was really surprised that my senior colleagues would come to my desk and pour me a cup of tea. It would have never happened in Hong Kong!
How would you summarise your time at Salford?
Unforgettable – it was one of the best years of my life.
What are your plans for the future?
To be the best professional acoustic consultant in Hong Kong.
What advice would you give to other international students who are considering studying in the UK and specifically at the University of Salford?
I would advise them to be very open-minded and push themselves to interact with people from different countries. This is the perfect opportunity to learn about new cultures and perspectives, as Salford is very multi-national. Oh, and don't forget that experiencing some initial culture shock is totally normal!
Thanks a lot! Lovely catching up with you!
Find out more about our MSc Acoustics.