Priyanka Singh is Salford's first new international student to have travelled to the UK. We caught up with her to see how she is settling in.
Congratulations on being Salford's first new international student to have travelled to the UK ahead of the term starting in September! How are you feeling about getting started on your studies now that you have arrived?
Thanks for the warm welcome! I am feeling quite excited to be embarking on my new journey of pursuing my international qualification from the University of Salford, something I have been dreaming of for quite a while now. I was supposed to be starting in June 2020 but due to the COVID-19 pandemic I had to postpone my course start to September. Nevertheless, I am very excited to start my course very soon! So yeah, I feel ready!
What are your first impressions of Salford?
I have been doing a lot of online research about the University of Salford and my very first impression of the university is of a place where I will be learning a lot of new things through a mix of theoretical components, hands-on experience, industrial training, fresh perspectives etc. I also feel the university will bring out the best of me. I have pictured a very multi-cultural and cosmopolitan place where students from different cultural backgrounds will come together as an extended family and gain vast knowledge by interacting with each other and from each other's expertise, culture and real-life experiences.
How was your journey to Salford? We imagine travelling during the Covid-19 pandemic must have been strange…
To be honest, my journey has not been as challenging as people would expect given the global impact of the pandemic. I obtained my visa on 30 July and booked my flights soon after. I flew on 3 September and reached Salford after a 10-hour journey. It was pretty smooth actually.
Tell us about your experience with packing your suitcase, was it easy to know what to bring?
Yes, it was pretty easy for me to pack up my bags since I have been researching everything online. Thanks to the Made in Salford blog I had the opportunity to watch other students' videos on things to pack before heading to the UK. The online resources are pretty informative, and it all became hassle-free.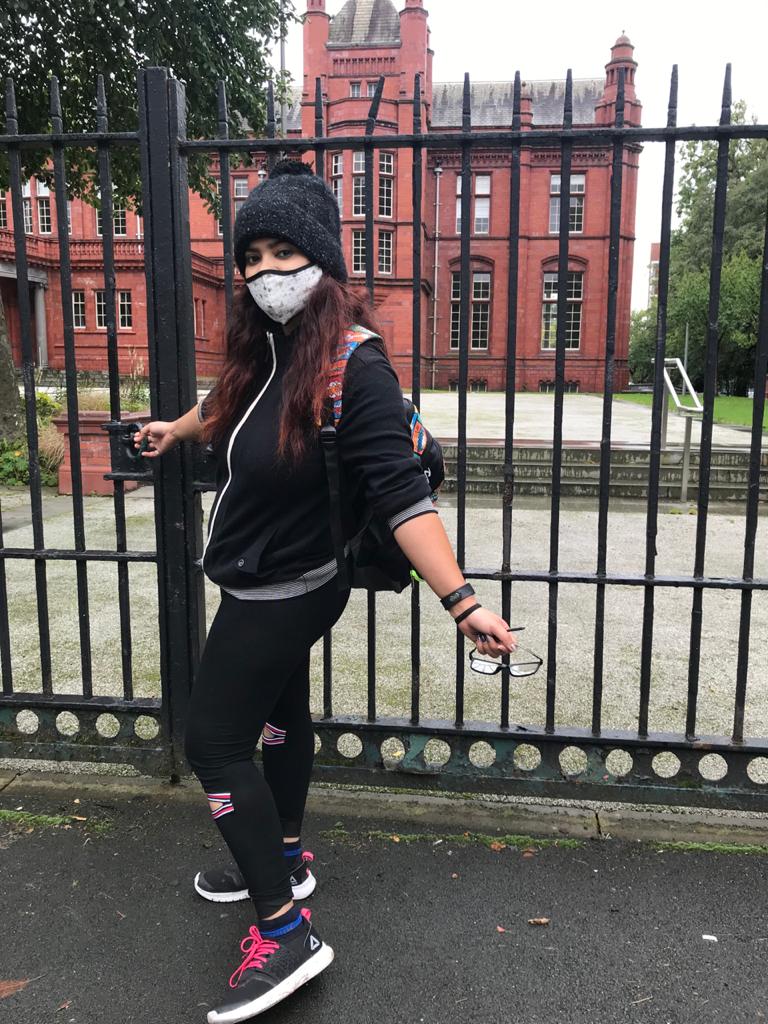 How is your new accommodation and how did you find it?
The place where I am staying is very well connected to campus via public transport and has everything a student needs nearby, like various grocery shops. I am very happy with it and I'm also very close to Manchester city centre.
I found it on Spare Room quite easily as the website instantly connects you to property owners. I booked my place as soon as I received my visa.
How are you feeling about the self-isolation process and how is it going so far?
It's going smoothly as I am getting time to get used to the UK climate. Plus, I am investing my self-isolation time in researching and finding out more about my studies, work opportunities, British culture etc., all things that will come handy very soon.
Have you spoken to askUS or any of our other support teams yet? How was your experience?
I have been supported wholeheartedly by all staff members I have been approaching at various stages regarding numerous queries. I am very happy with all the support and assistance I have received so far.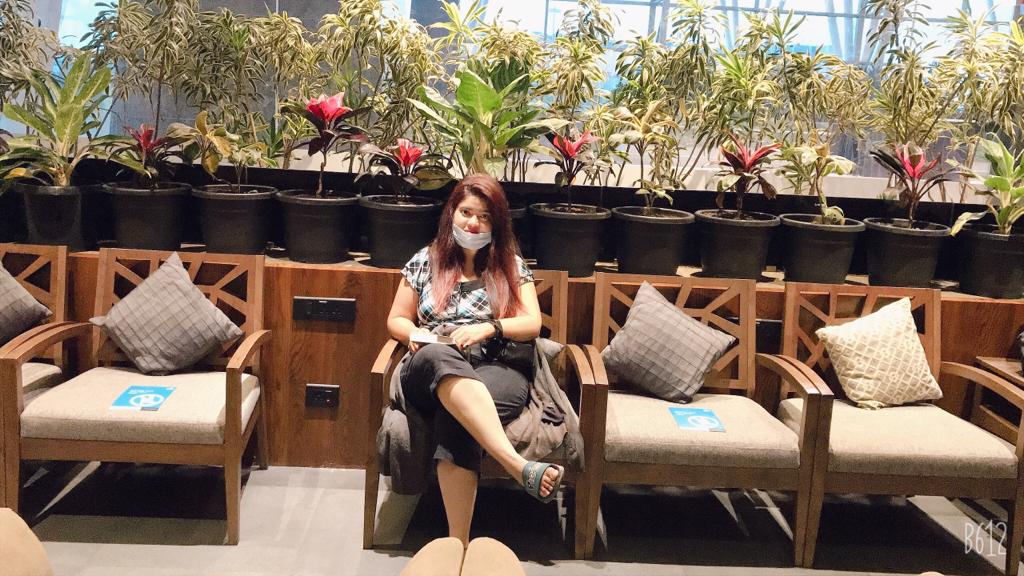 Have you joined in any of the virtual welcome events yet, and how did you find these?
Yes, I attended the Salford Business School's welcome event for international students on 9 September. It was awesome! I really enjoyed the whole experience and all our questions were answered.
The event included various extra-curricular activities which made the whole virtual experience very interesting, captivating and enjoyable.
What are your top tips for fellow international students who will be travelling to the UK to join us here at Salford?
I totally understand that international students may have various concerns, especially given the current global circumstances. However, I would recommend investing some extra time in doing some research about the university, the surroundings and the UK as a whole. We are quite fortunate to be living in a digital era where everything pops up just with a single click on the internet. This is the best tool to prepare themselves and overcome concerns and doubts.
Thanks a lot Priyanka and, once again, welcome to Salford!
Are you an international student who will need to self-isolate? Our FAQ page gives you more useful advice, including how to sign up to receive some support from one of our friendly international students during this time.