Katia Pantsiou is a postgraduate student here at Salford who came all the way from Greece to study MA Public Relations and Digital Communications. We caught up with her to find out about her experience and where her adventure-loving personality will take her next!
Hi Katia! Can you tell me a little bit about yourself and the course you are studying?
Hello! I was born and raised at Thessaloniki, Greece where I also completed my undergraduate degree in Journalism. I am an enthusiast for new ideas, people, activities and imaginative concepts. I'm an adventure seeker who loves gaining new experiences, connecting with people and sharing stories. "I don't want to try this" is not in my vocabulary!
After doing some Erasmus mobility programmes around EU, I got addicted being in an international environment and decided I wanted to move and do my postgraduate abroad. I chose MA Public Relations and Digital Communications. As I wanted to focus on the next step for my career, there is no better place to be than near to MediaCity. The area is continually developing with job openings and opportunities, a digital hub for people who want to get involved with creative jobs. From PR management, broadcasting, video & TV production, content creation, copywriting, event management, social media management – the possibilities are endless.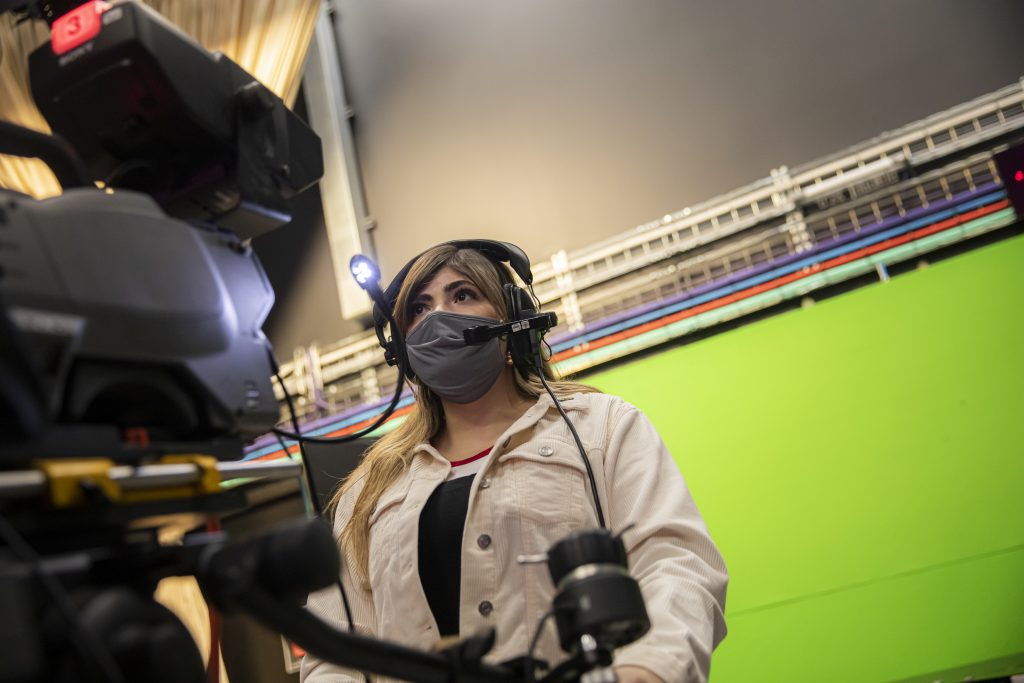 What practical projects have you completed on the course to gain industry exposure?
In the first semester, the Content Creation module was 100% practical. We would apply all the theory in practice. So, we would create podcasts, social media content, use social media tools and apps, shoot and edit videos/pictures, or write blog posts. To produce all this content, it was a vital part of the module to connect with other people and go outside and experience what Manchester has to offer, which was fun.
For the second semester, during one module we got to design a campaign strategy for a real-life product launch for a new lingerie brand. So, we had the opportunity to present our ideas to an actual client and get involved with it later on to make them happen.
Also, a whole module is dedicated to doing a minimum of a 10-day work placement, in order for you to have the time to enrich your portfolio. And of course, during the third semester, you have the option to choose between doing a dissertation or a major project.
Did you find it easy to access opportunities for work placements, projects or internships?
Totally! Even with all the craziness of a pandemic going on during my course, there were a lot of remote job openings even in these difficult circumstances. Since we live in a digital age, social media work, copywriting and digital marketing and promotion is an occupation that can be done behind a computer. It's comforting to know, that whatever happens in the future, you can always work and provide your services by your computer too.
Meanwhile, our professors are forwarding us whatever job position/placement/internship opens up in every field. This is super helpful because as an international student I need some time to learn about every existing company and agency. So now, I can easily access these opportunities and do my research about them, each time improving my job market knowledge.
Discovering your options, in the beginning, is so important because afterwards, you can focus all your energy on targeting your favourite ones that you think suit your personality and interests more.
What are your future ambitions?
There are a lot of things I want to try. I'd like to gain experience in entertainment and travel PR and get into destination marketing. I have itchy feet, so I'd like to find a job with will allow me to be flexible and not work in an office every hour of the day. I'd also like to grow my personal brand and blog, so I can work freelance one day. Since I'm a journalist, I can also imagine myself writing and producing content for media or working backstage for any kind of TV show.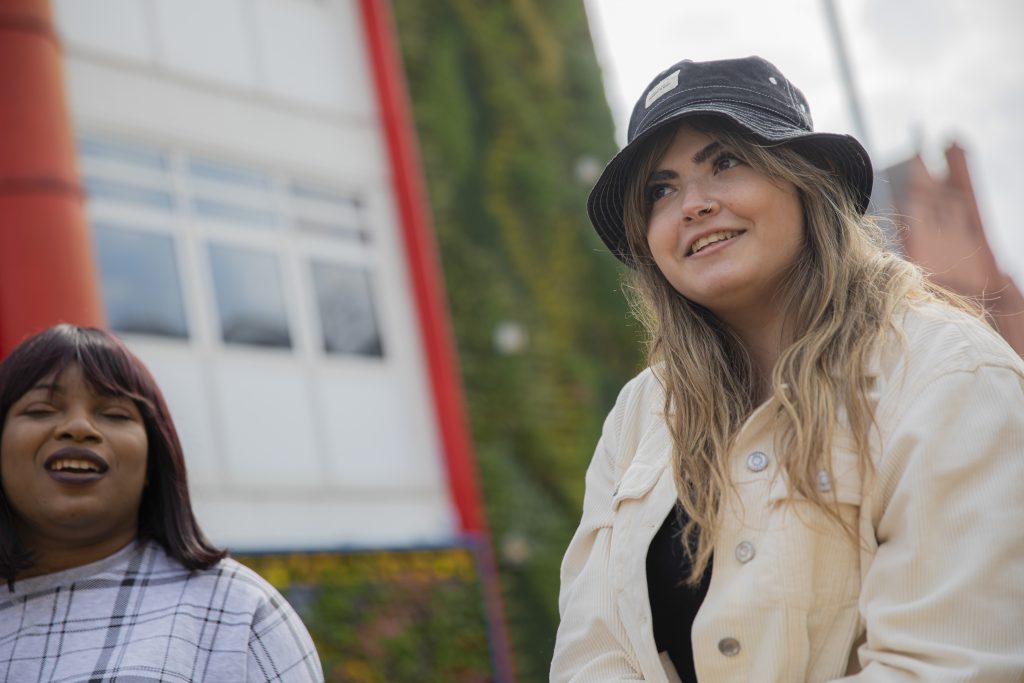 Do you feel ready to achieve your career goals following your degree?
Even though I don't feel 100% ready for the so-called 'adult' life and getting myself a corporate, stressful job, I'm confident that I will work towards my end goals, even if it takes more time because of the impact Covid-19 has had on the world. Also, every work experience is a learning curve and will lead you somewhere. So, moving forward, I will try to seize every opportunity that my degree brings me.
What is your advice to other Greek students looking to pursue a career in the creative industry?
To never stop exploring and broaden their horizons! The creative industry thrives on exposure to different experiences and surroundings. If you are in your 20's you should travel and learn from other cultures and bring fresh ideas and new perspectives back to Greece.
Would you recommend the University of Salford as a study destination for EU students?
The kind of exposure you get by studying at the University of Salford makes it worth it. Exposure to ideas, people from different backgrounds, creative settings, potential, better career opportunities and networking.
Thanks for talking to us Katia!
If you are considering your options for postgraduate study, you may also find it useful to read about Aisha's experience of studying a creative postgraduate degree at Salford.