Coming to university is a huge step for anyone. But it can seem even more daunting if you've travelled to another country to study. Fortunately, we have lots of international students in our community, so you are most definitely not alone. Read on to find out just some of the ways you can get involved with campus life.
Attend our international students' events
We have a team whose job is to plan some great events for you to attend and meet other international students. These include:
The twice-weekly International Café, a social meetup that celebrates cultural diversity. There's a theme each week to help you get the most out of our student experience (Tuesdays and Thursdays)
International Drop-Ins (every Wednesday), where we offer useful advice on everything from cooking on a budget to dealing with culture shock
Fun Fridays (every Friday), the perfect way for you to relax at the end of your busy week. Activities range from painting workshops to karaoke events!
Everyone is welcome at all these events, so don't be afraid to bring a friend along if you're nervous. You can expect fun activities including quiz nights, as well as a safe and inclusive space to chat and make friends from all around the world. We sometimes run sessions outside of these times, so be sure to check the Student Hub for up-to-date information.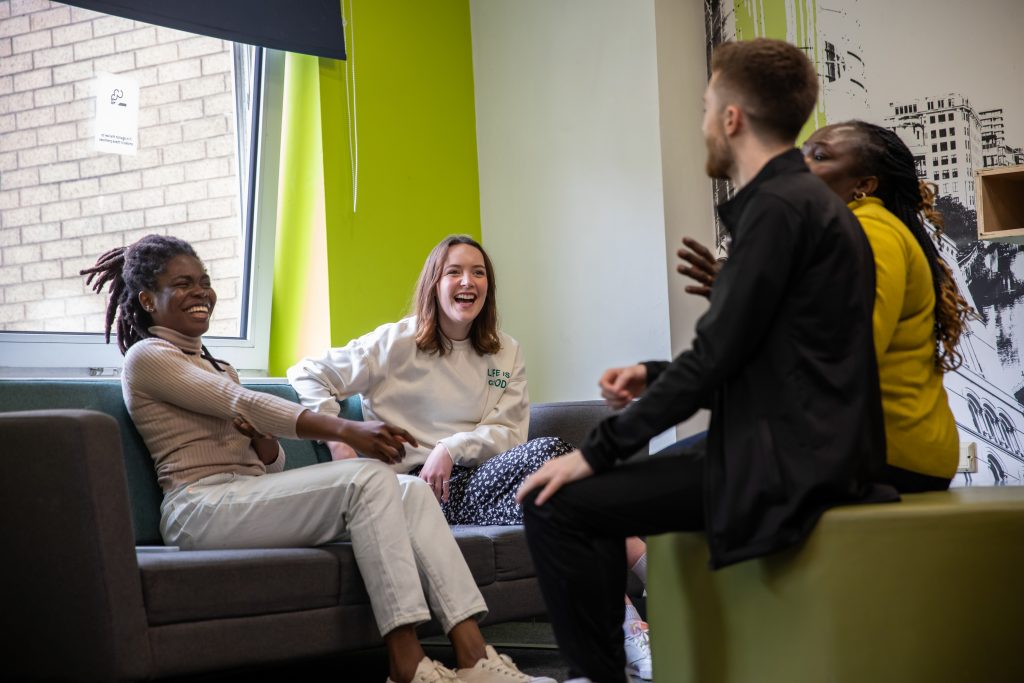 Make the most of the Students' Union and their international societies
Are you familiar with the Students' Union? They're an organisation run independently from the University, who make sure you're getting the most out of student life. They oversee more than 70 societies and sports clubs, which all students are welcome to join. Whether you're a sporty person, aspiring performer or even a Taylor Swift fan, there's a society that caters for your interests. These are a great way to meet people and make friends. There are even societies specifically aimed at international students!
Not only are the Students' Union in charge of societies, but they also host many social events throughout the year. The majority of these are free, so all you'll need to do is turn up. These are a great way for you to make stronger connections, expand your network and have fun – so check them out!

Don't be afraid to ask for help
University is a pivotal time in your life and you're bound to have some questions and uncertainties. It's important that you always speak up and seek advice should you need it, regardless of how trivial the issue seems. Your academic staff will be more than happy to discuss any questions you may have but, for anything not related to your studies, askUS are your go-to. They're here to handle your enquiries and support you to be successful in all aspects of student life. No problem is too big or small for them to deal with.
Develop your English language skills
If English is not your first language, studying in the UK can present some challenges. But don't worry, this should never disadvantage your academic potential or daily conversations. There are plenty of ways to improve your English, including the Learning English for Academic Purposes (LEAP) programme. LEAP will help you develop a range of skills from writing better assignments to engaging in everyday conversation.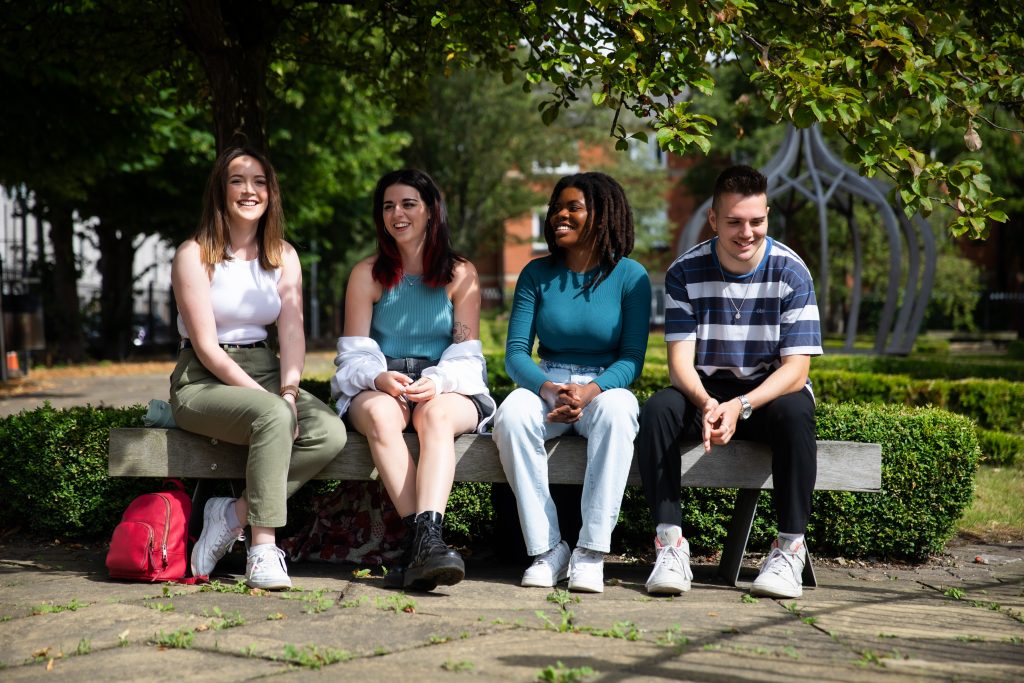 Check out the International Society
The university welcomes international students with open arms – and so does the local community. The International Society are an independently run organisation. They provide a warm and welcoming place for the students of Greater Manchester, both British and international, to come together and make friends. They organise classes and community projects that'll have you feeling welcome in your new home in no time.
Visit the Faith Centre
Our Faith team support students from all walks of life. They're based in the Faith Centre on our Peel Park campus, which welcomes students of all faiths and none. With private prayer and group worship facilities, places for relaxation or reflection and plenty of social activities to get involved with, the Faith Centre is a safe space for all. Our team of dedicated chaplains will be happy to provide pastoral support and help you integrate with the University community.

Find a part-time job
A great way to make the most of your time here is by finding a part-time job to accompany your studies. This will allow you to meet other people and gain valuable experience – and it'll look great on your C.V. There are many services available through the University to help you find work, including Unitemps, our on-campus recruitment agency, as well as Careers and Enterprise. Careers and Enterprise can give you advice on everything from the documents you need to work in the UK to preparing for interviews.
Volunteering is also a great way to keep yourself busy and boost your employability. The Students' Union offer a number of volunteering opportunities.
Hungry for more? Check out our international student blogs archive.