Congratulations, you made it to uni! This is a really exciting time but – take our word for it – it'll absolutely fly by, especially if you're only here for a year. It can seem like there's so much to do and so little time to do it, but don't let that overwhelm you. We've put together this bucket list of things you'll want to do to make the most of your time with us.
1. Download the SafeZone app
We all know that Salford is one of the greatest places in the world. However, there can be times – as there are in all big cities – when you may feel unsafe. Our SafeZone app enables you to access urgent assistance, first aid and gives you the ability to report emergency incidents and concerns on campus. Keep yourself and others safe by downloading the SafeZone app.
2. Familiarise yourself with Report & Support
On the topic of keeping safe, we also have our Report & Support service that you should get to know. Report & Support lets you report any unwelcome behaviour you witness or experience, such as bullying, harassment and discrimination, so we can do something about it.
3. Visit our Sports Centre
Our Sports Centre boasts excellent facilities, so you'll want to make the most of them. With five fitness suites, a health hub and a 25-metre pool, there's something for everyone – even if you're an absolute beginner. Take a visit and give an activity a go. Not only will you be getting involved in uni life, but you'll also be looking after your physical and mental health.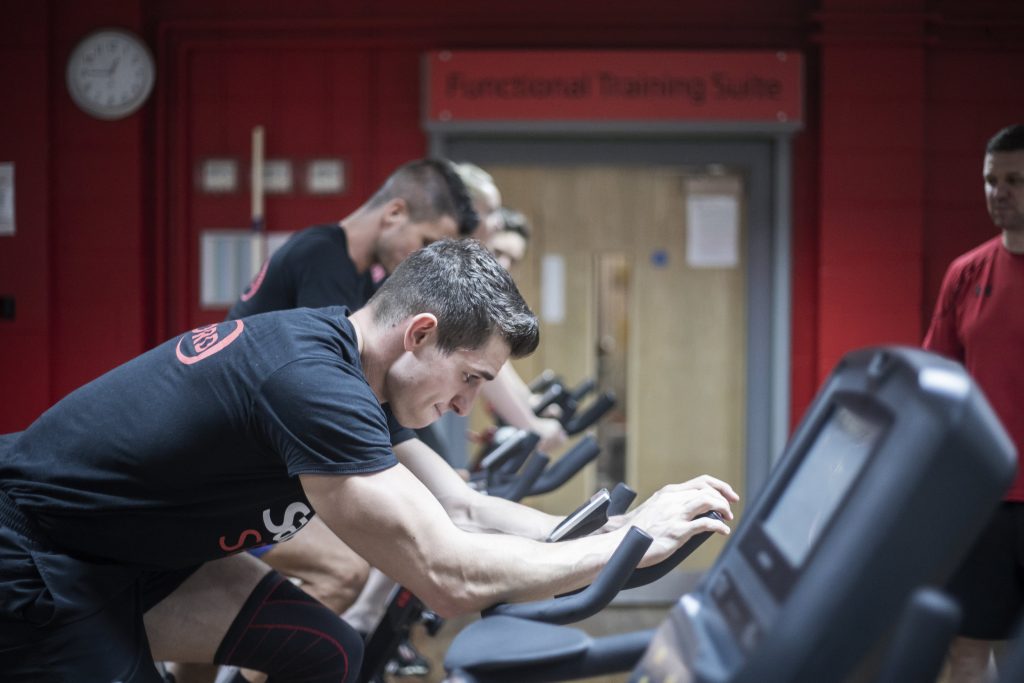 4. Register with a GP
If you're now living on or near campus, remember to register with our on-campus GP. Our GP is based on the third floor of the Maxwell building and is open every weekday. If not, remember to register with a GP in your area so you can access medical care and advice when you need it. You can find out how to do this on the NHS' website.
5. Use our budget management tool
Preparing yourself for the financial cost of postgraduate study is important. We know budgeting is key to managing our money effectively but it hasn't always been the easiest or most fun task – until our free budget management tool came along! When using the tool you'll answer a few questions about your spending habits and money mindset, so we can provide personalised tips on how to manage your money. It's tailored to you, completely private and is a fun way to get into budgeting.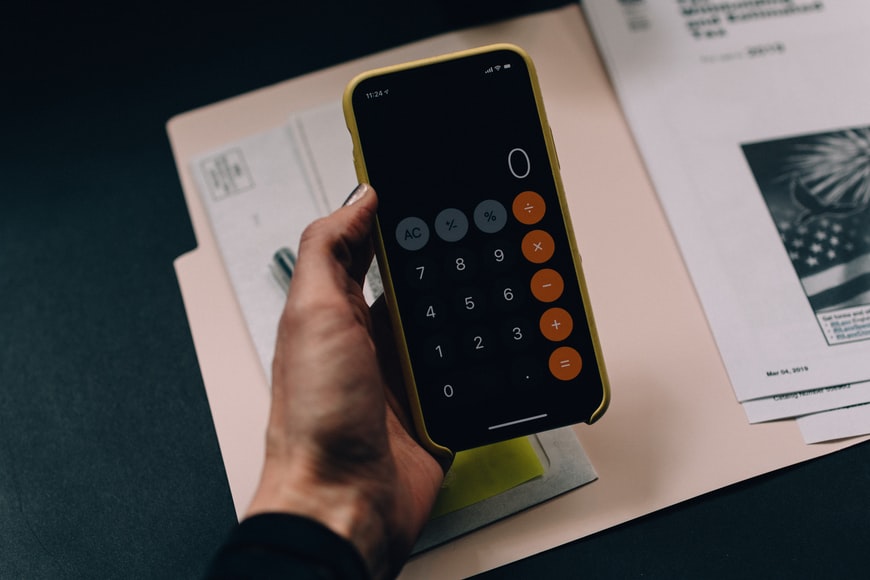 6. Head to a university event
There are lots of events you can get involved with to step out of your comfort zone and make friends. Have a look at the events on the Student Hub and the Students' Union website and give something a go. With everything from Zumba classes to record fairs, there's bound to be something that takes your fancy.
7. Join a society
Similarly, joining a society is a great way to get involved in the social side of university life. Whether you're a sporty person, aspiring DJ, musical theatre enthusiast or Taylor Swift fan (yes, there's a Taylor Swift society) we have a society for you – or you can even create your own! We also have many faith and culture-based societies.
Explore societies on the Students' Union website.
8. Complete an e-learning course from the Library
No matter how much studying you've done in the past, there's always room to improve. The Library have a wealth of resources to help you do just that, including e-learning courses you can complete in your own time. These cover everything from writing the perfect essay to finessing your revision skills. Have a browse and give your favourite e-learning course a go.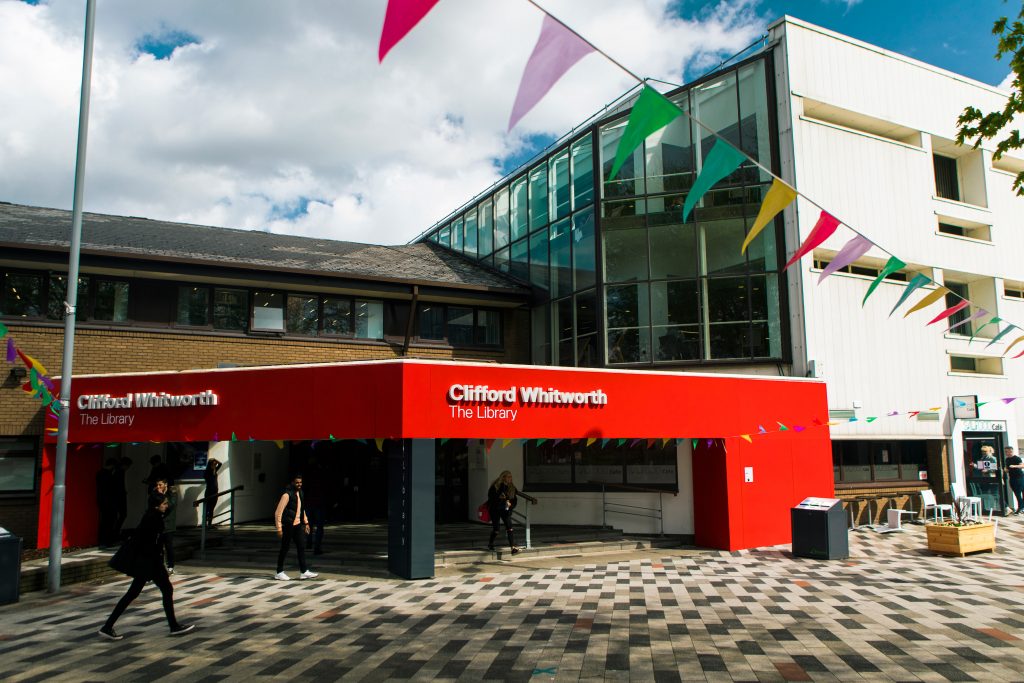 9. Have a chat with Careers & Enterprise
Our dedicated Careers & Enterprise team can help you find internships and placements, plan for your future, fine-tune your CV, sharpen your job interview skills and more. Use their services and you'll be all set for when your time here comes to an end.
10. Attend a Careers Fair
If you're exploring your options or want to build your network, you should visit one of our Careers Fairs. These are attended by employers from various industries who can point you in the right direction. The key is to turn up with an open mind and focus on where your strengths lie and, ultimately, what you enjoy doing.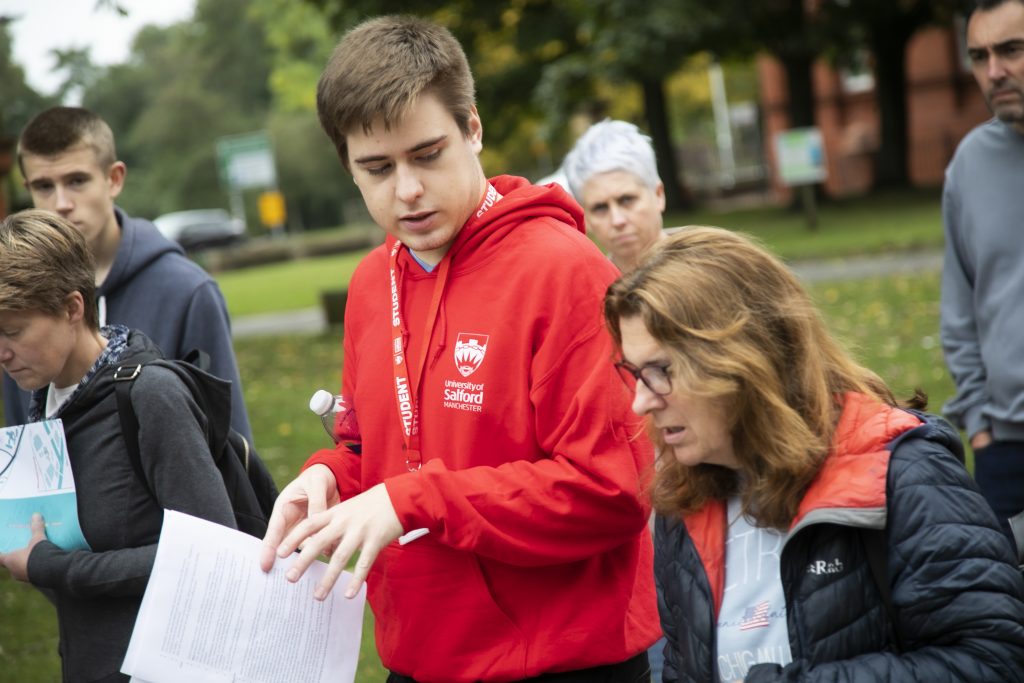 You've made it to the end of the bucket list – we hope you're excited to get going! You can tag us along your journey at @uos_students on Facebook, Twitter and Instagram.
Hungry for more postgraduate content? Then check out our postgrad blogs archive.