Being a student as well as a parent can feel overwhelming and tough at times. We understand that juggling parenting responsibilities and your studies can have its challenges, but it's possible. There are ways to find the right balance to ensure you can make the most of your university experience. Read our guide below to find out how.
Make the most of our campus facilities
We know that childcare plans can fall through at the last minute and you might have to bring your child with you to campus. There is a range of facilities available for you and your family such as:
Student spaces – some have a kitchen area that includes a microwave, kettle and fridge. Find out where these areas are in our Student Spaces blog.
Breast feeding/express milk rooms in Allerton and the Science, Engineering and Environment (SEE) building. These rooms provide a private space for you to nurse your child. There is a baby changing unit and kitchen.
Our parent child room has changed location and is now on the ground floor, located in the group of study rooms behind the learn sign (study room 2). You can book this room through the Library website or via the Library app.
Baby changing facilities, which are available in most of our buildings – excluding Newton and Cockcroft.
Busy Bees nursery, which is located on our Frederick Road campus.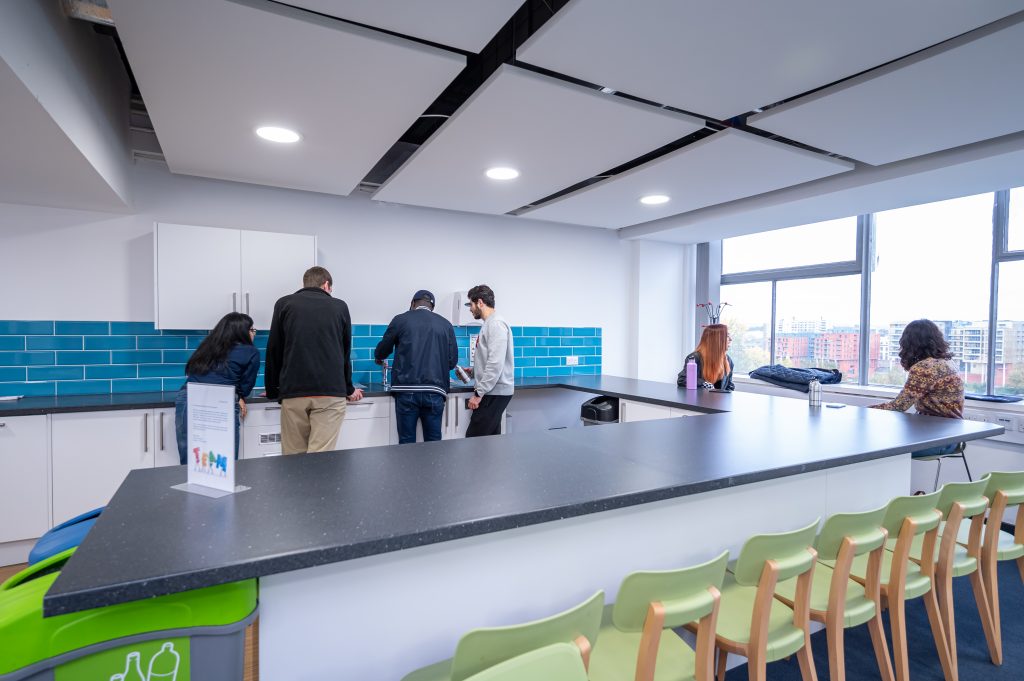 Create a plan and stick to it
Planning is crucial for your academic success. Your plan needs to be realistic and include time for study, parenting tasks, and time for yourself. Setting actionable weekly goals, working backwards from deadlines and planning breaks are a couple of ways you can plan effectively.
As you start to plan, you'll quickly establish what works best for you and your family. You might need to adapt as things change over time, which is normal. Read our blog on tackling your assignment for more advice on creating a suitable plan.
Make time for your family
Now you're studying, you might not have as much quality time with your family as you'd like. However, you can use the time you have to make family time extra special. Plan days out for you and the family to look forward to. There are lots of things to do around campus such as exploring Peel Park and the Salford Museum and Art Gallery (it's free entry!).
The Students' Union has also made a video on the top cultural spots in Salford to visit.
Make time for yourself
As important as it is to make time for your family and your studies, make sure to schedule in some 'me time'. Devoting all of your time to being a parent and a student can lead to burnout, so aim to make time for yourself daily. Whether you go for a walk, catch up on a TV show or read a couple of pages of your book, you deserve to reward yourself for working so hard.
Want some more advice about avoiding burnout? Read our top tips.
Don't be afraid to ask for help
Having a strong support network is essential. If you're struggling, ask your friends and family for help. They will likely be able to provide advice, a listening ear and maybe even offer to help with childcare.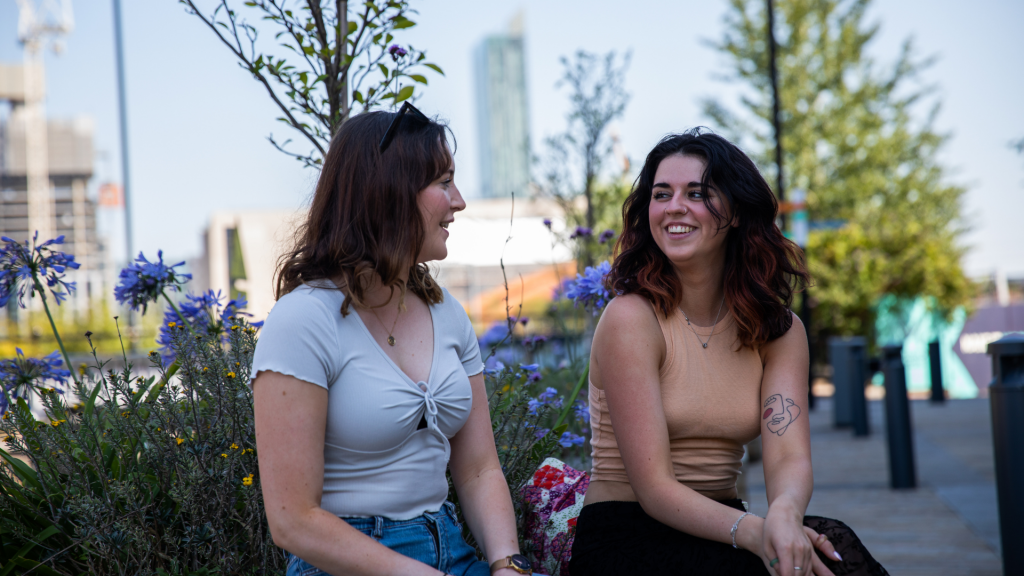 If this isn't an option or if you need more support, you can talk to our Wellbeing and Counselling team. They will listen, offer support and work with you to find the best solution.
Additionally, talking to your tutor or lecturer at the start of the year to let them know that you are a parent will give them a heads up and you'll be able to discuss the ways that they can help you manage your studies.
We hope you've found this guide useful. We want to support you and your family as you study with us and there are always people you can talk to. Our askUS service is here to help you with anything outside of your studies such as money advice, accommodation support and more.