For many of you, not only could this be your first time away from home, but also the first time you're having to budget and manage your own money. Many of us are feeling the pinch right now, but if living on a budget is new to you, don't stress. There are loads of quick and simple ways to make your money go further, so read on to find out how…
Sign up for student discounts
Having a student discount card or app can save you more money than you may think. Student discounts can range from 5% to 40%, so there are some big savings to be made. Most shops will accept your Salford ID card as proof, however, for online shopping and access to other exclusive discounts, you can sign up for an online account using your uni email.
To save money on food and drinks, beauty products, the latest tech and much more, sign up to TOTUM, UNiDAYS and Student Beans. Don't be afraid to sign up to all three, there's no limit! It's also worth checking if your existing subscriptions (if you absolutely need to keep them) have the option for student membership options such as Prime Student (amazon), Spotify and Apple Music.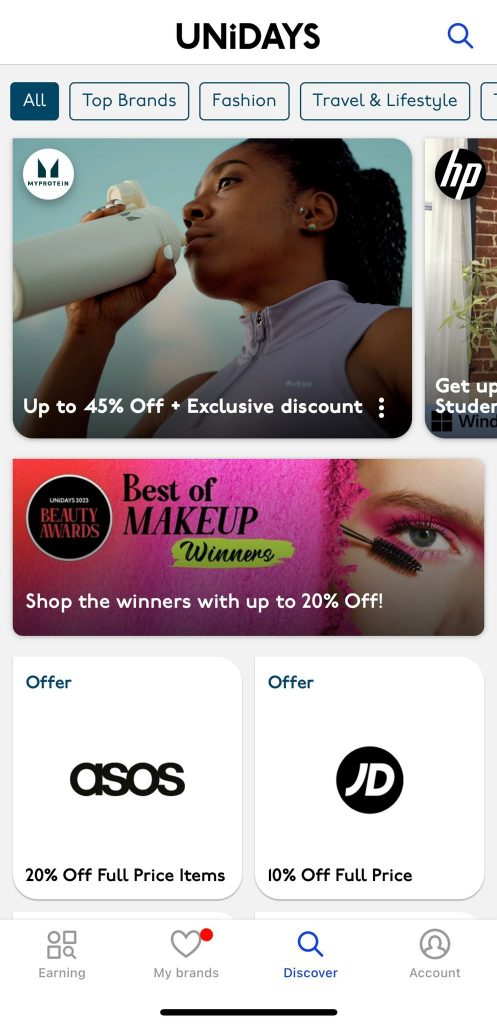 Avoid takeaways and cook at home
Ordering a takeaway can seem like the easy option for you, but it's not so easy for your wallet as, on average, it's almost five times more expensive than cooking at home! As well as saving money, cooking at home also allows you to control what you put into your food which means it can be healthier and you're able to manage your portion sizes to avoid waste. Top tip: before you head off to do your food shop, create a quick meal plan for the week and a shopping list as this saves you from overspending.
If you live in a house share, another way to save is to cook meals with the people you live with and split the cost. It's a great way to spend some quality time together and, whether you do this weekly or monthly, it will save you money in the long-run. You could even create a rota, take turns cooking and split the shopping bill.
If you're not the most confident cook in the kitchen, you can read our blog that has easy and affordable recipes to follow step-by-step.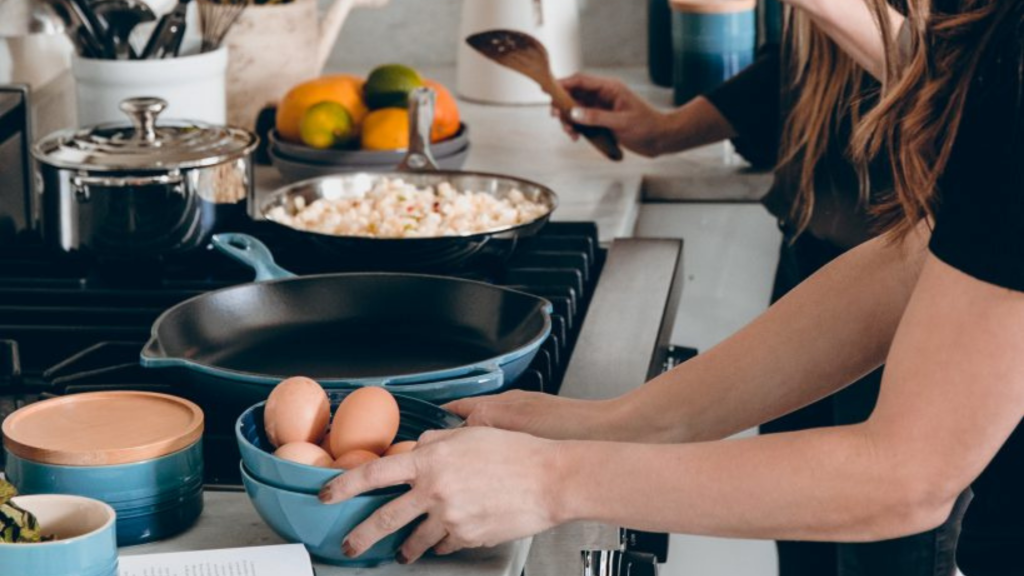 Save water where you can
Did you know it's more economical for you to have a shower (that's under 10 minutes) than it is to have a bath? Waterwise has lots of handy tips like this that can help you save on your water bill.
We know washing dishes can be a pain, especially if you're doing it by hand. Before you turn the water on, make sure everything is scraped off your dishes and wash them as soon as you can with hot water. This will make sure the food doesn't harden and you won't need to use as much water.
A typical load of laundry is often much less than the maximum capacity of a washing machine, so hold off on that second load of washing and throw in some more clothes! If you don't have anything else to put in and you live in a house share, why not offer to wash some of your flatmates' clothes too? They'll owe you one…
Have your heating on a timer
For many, the biggest impact of the rising cost of living is increasing energy bills. One of the best ways to save energy in your home (and do your bit for the planet) is to have your heating on a timer. To save money, it's best to keep the heating on for an hour or so and only when you need to. If you live with other people, try and time the heating to come on when everyone is home. If you are unsure of how to put your heating on a timer, OVO Energy has put together a how-to guide. For more tips, check out our blog with advice from Professor Richard Fitton, the Technical Director of Energy House 2.
Even if you're in an "all-inclusive" contract with utilities included, there may be a fair use clause that limits the amount of energy your Landlord will pay for, meaning that you could be expected to cover any additional costs. Manchester Student Homes' free contract checking service can help you avoid any unexpected bills.
Compare providers
To save money on energy costs, it's worth shopping around for the best deals to make sure you aren't paying more than you need to. Comparing providers on trusted websites such as Uswitch could help you see the benefits of switching or sticking with your current contract – all you have to do is enter your postcode. Compare the Market is also a useful comparison website and, if you purchase a qualifying product such as car, pet or travel insurance, you will receive a whole year of rewards such as 2 for 1 cinema tickets or discounts on hundreds of restaurants.
However, you don't always have to switch supplier to save money on your bills. Sometimes even switching your payment method can reduce the amount you pay, so it's worth getting in touch with your current provider to find out what they can offer you.
We hope you found our money saving tips useful to help you spend less and save more, while still having a great time at Salford! The rising cost of living is impacting everyone, but we know it can be especially tough on a student budget. Learn more about the resources available and find advice and support on our website.