Found your dream career post-graduation? First thing's first, you'll need to ace your interview! Your future interviewers will be on the lookout for 10 key employability skills that you need to show to land your dream job. In this blog, we've picked out five. Read on to learn how developing your global mindset can help you show off these skills in future interviews and take the first steps in your chosen career.
WHAT IS A GLOBAL MINDSET?
Having a global mindset means you are curious and adventurous. You are open to different cultures and seek to understand the wider world around you. You listen to experiences that are different from yours and appreciate the need to have those experiences represented. This mindset can manifest in many ways, from studying abroad or learning a new language, to reading stories from underrepresented backgrounds or even cooking something new.
In an increasingly competitive international job market, having a global mindset is key. Here's how you can stand out from other interview candidates and impress future employers…
COMMUNICATION
Being able to interact with others through written, verbal, and non-verbal communication is a key skill employers look out for, and an interview is the perfect opportunity to demonstrate your abilities. In a global job market, employers are looking out for you to not only communicate effectively within your team, but also with colleagues, customers and stakeholders from all over the world.
Here are some good examples that you could talk about during an interview to highlight not only your ability to communicate effectively, but also your global mindset:
Successfully collaborated on a group project with students from other countries and cultures
Navigated a language barrier when travelling internationally and made yourself understood
Learn more about Communication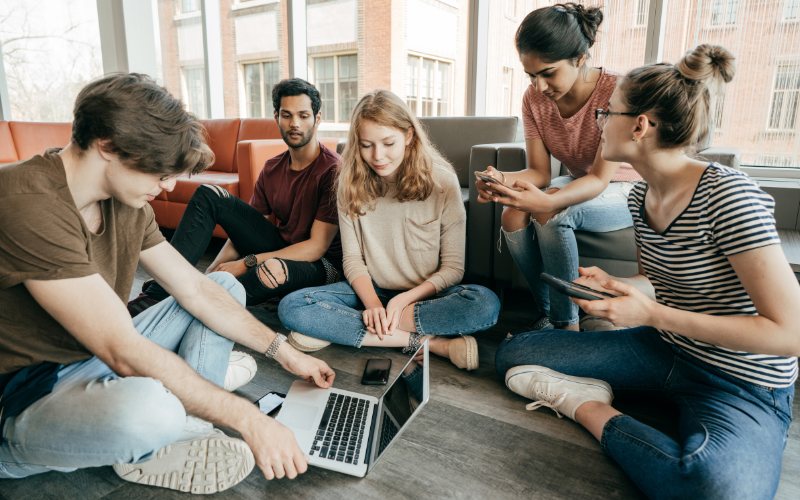 CRITICAL THINKING AND PROBLEM SOLVING
Employers will expect you to discover solutions, think through issues, and make decisions efficiently. Having a global mindset can help you "think outside the box" and draw on international knowledge and experiences you might have to find solutions to problems. People from different countries and cultures might approach problems differently.
Don't forget to mention times you might have demonstrated your ability to think on your feet and solve problems under pressure. You might have:
Identified miscommunications due to cultural differences on your course or in your workplace and helped to overcome them
Navigated a study or work abroad programme with only your wits and Google Translate
Learn more about Critical thinking and problem solving
INDUSTRY AWARE
Industry awareness is an understanding of how industries and businesses work. In a global market, this means knowing what's going on in the wider world and analysing the way it might impact your work. Interviewers will be impressed that you're interested in the sector, not only domestically, but globally!
When preparing for an interview it's a good idea to:
Research the latest developments in relevant industries worldwide so that you can put forward ideas of how the company could adapt to a changing landscape
Read news from around the world to learn about different issues, experiences and cultures, and how they might affect the communities you could be working with
Learn more about being Industry aware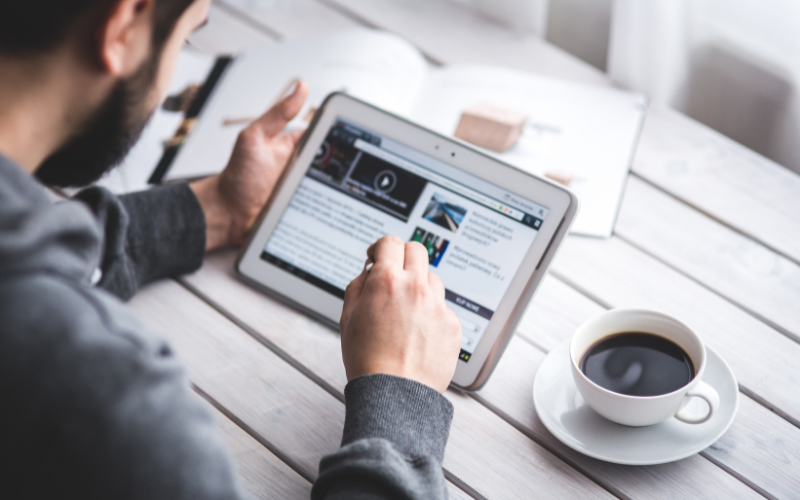 PROACTIVE LEADERSHIP
Becoming a proactive leader is more than simply telling people what to do. You need to be able to delegate tasks effectively, and you need to motivate and influence your team's behaviour to move towards a common goal.
Being a proactive leader with a global mindset will help you recognize differences within your team, use them to your advantage and lead your team to success. In an interview, make sure to talk about times you've demonstrated these skills. You might have:
Taken on a leadership role and managed motivation for a diverse group of students
Got involved with global causes you care about that affect communities around the world
Learn more about Proactive leadership
REFLECTIVE LIFELONG LEARNER
Lifelong learning is the ongoing, self-motivated pursuit of knowledge in your personal or professional life. Being a reflective lifelong learner means challenging yourself to access learning and development opportunities, and taking time to assess what you took from that experience.
Engaging proactively in learning can be a fantastic way to develop a global mindset, and there's so many ways you can demonstrate this to your future employer:
Reading books or listening to podcasts by people from diverse backgrounds will help you learn about the wider world and your place in it. Check out the Library's Salford Global Week Reading List for their top recommendations
Learning a new language through our University Wide Language Programme will not only develop your skills in a language, but demonstrates your lifelong commitment to learning outside of your studies
Learn more about being a Reflective lifelong learner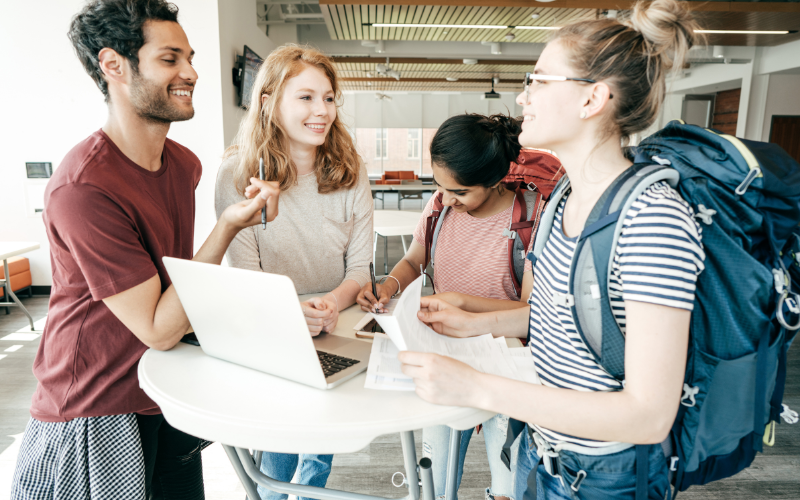 We hope our top five interview tips will help you show off your global mindset and employability skills in future interviews. Want to learn more and pick up further interview tips? Get in touch with our Careers and Enterprise team. Our trained Advisers can talk you through key interview techniques, share helpful resources and you can even book yourself a mock interview to make sure you're fully prepared for the real thing.