Good afternoon,
We've been working on our lab space in the Allerton building at the University of Salford for a while now and we wanted to share a couple of photos to show off our child friendly lab space.
We have a play area for children to relax and warm up before we start running our studies.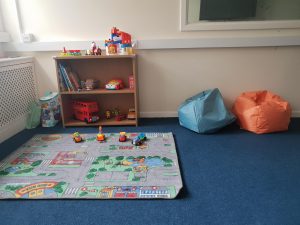 We have a space for parents to enjoy a cup of tea or coffee (in a spill proof cup) in the same room while we explain the study and answer any questions.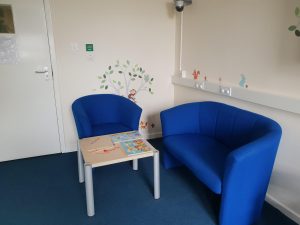 We then have a space in the same room to run our studies while parents sit back and watch.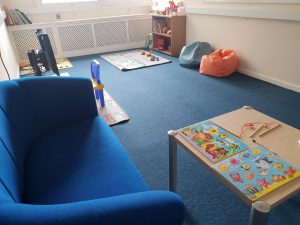 In our studies, parents remain with their children at all times. Our main priority is to make sure that participating in our studies is enjoyable for both parents and children.
We hope you'll visit the lab soon to take part in one of our studies for children aged 2-4 years.
Gemma & the Salford Cognitive Development Team
Leave a comment
---