Starting university can be very daunting. In the weeks leading up to this new chapter of your life, a fear of the unknown can slowly begin to take over. It's completely normal to have worries and qualms about your course, accommodation and the masses of new people – you certainly aren't alone!
Due to all new starters being in the exact same position each year, the good people of the University of Salford have created an official Facebook group for this year. It will work as a platform which offers new students the opportunity to get to know future housemates, coursemates and society-mates – all before you've even started university!
My biggest worry before starting my studies came from knowing that I was moving into student halls with 12 strangers. What if we had absolutely nothing in common? What if they all stayed in their rooms 24/7? What if we simply just didn't get on?
I remember making the most of a similar Facebook group before my first year began. I spotted a post which said something along the lines of "Who's living in Delaney 2???"
There were already a few comments on the post from future housemates of mine, so I replied with one too. Something like "MEEEEEEEE!", if I remember correctly.
Soon enough, most of us had added each other on Facebook. We were then making small talk, learning about each other's interests and sharing our hopes and expectations for university life. By the time we were set to move into halls in September, there were only two rooms left unclaimed and that left a little bit of exciting mystery.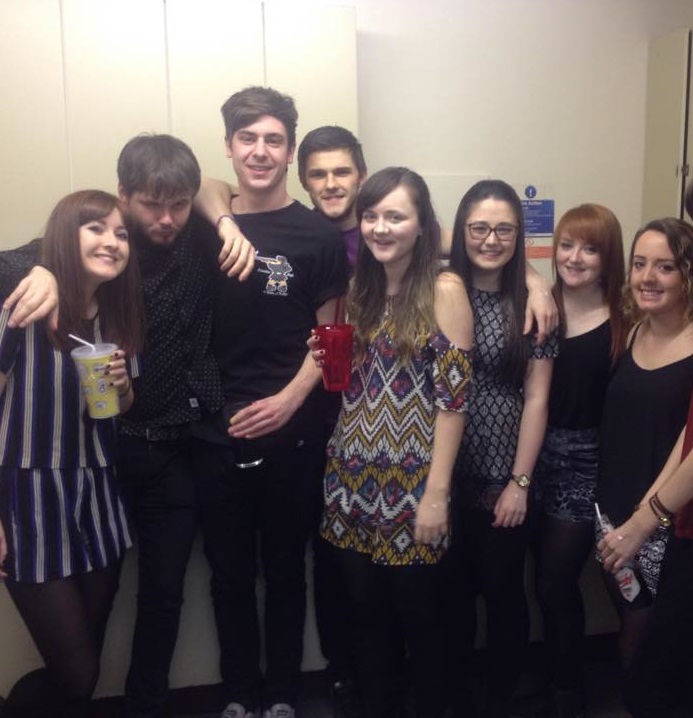 Fast forward to three years later. I've now finished my course and I'm about to move out of my third student house. I've shared this house, and the one before, with most of the same people from my very first year – most of which I spoke to on the Facebook group before starting.
A simple comment or message can form the foundation of a lifelong friendship, making your transition into university life a lot smoother. I felt a lot better about the situation by having a handful of people that I 'knew' beforehand and it made that first awkward encounter in the kitchen a lot less awkward.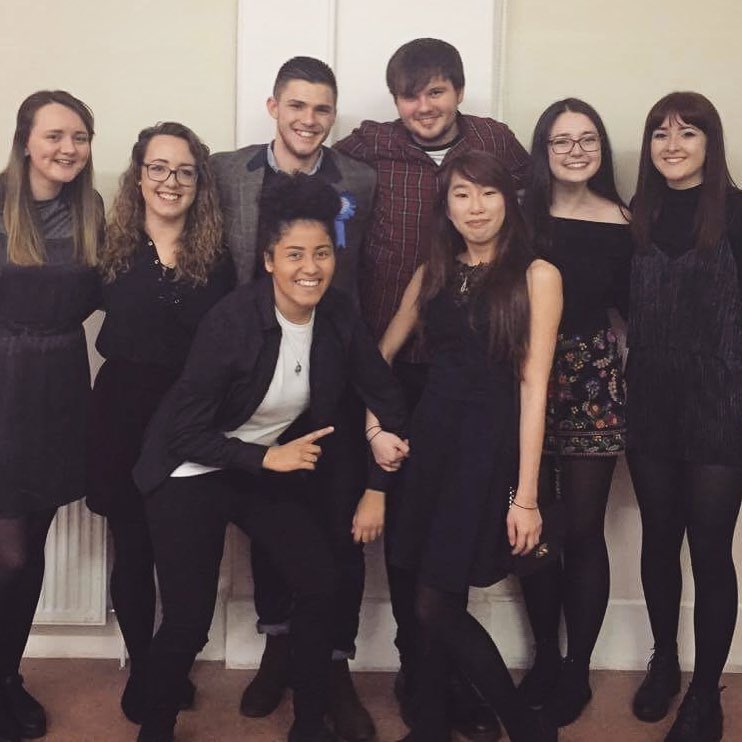 "Applying to University – Official University of Salford Group 2023" will encourage users to chat with those on the same course or make friends with students from right across the university. Staff and current students will also be on hand to provide the insider's guide to life at Salford.
So, here are my tips for making the most of this year's official Facebook group:
Introduce yourself. If you can't find an existing post which relates to you, post your own with a quick introduction and wait for the relevant comments to roll in.
Don't be afraid of meeting the wrong kind of people. The group is an official one, so spam bots and fake accounts won't be there to cause havoc. Everyone that you're connecting with is genuine and you'll get to meet most of them in person once on campus.
Don't become disheartened. Some new students will engage with the Facebook group on the very first day of it starting and others won't find it until the first day of lectures. If you see other new students bonding over a particular course and your post still has a total of zero comments, just be patient.
Ask questions. Whether it be about your course, accommodation, the best places to eat in the area or fun things to do at the weekend, someone will get back to you.
Make plans. It's always nice to know a friendly face. Why not arrange to meet up for a meal or a couple of drinks when you first arrive in Salford?
New students starting in September 2023 can join the Facebook group here. Have fun!