Do you commute to campus? Being a commuter student might make you use campus differently to some of your peers but you're not alone. You might be surprised to hear that nearly half of our students are commuter students! As you might come to campus for less time, we've put together a list to help you make the most of your uni experience and use the campus to your advantage. 
1. Campus student spaces
Make your trip to campus more worthwhile by taking advantage of our student spaces. There are areas to relax, study, socialise and even heat up your food. We've got lots of spaces with microwaves, cold and boiling water, and sinks, so don't feel like you need to buy your lunch or brew on campus. Keep the costs down by using our different spaces.
Watch the video below for a sneak peek of our on-campus spaces. You can see the full list of student spaces on our blog. We're creating more of these spaces all the time, so check the blog every trimester to see if there's a new space you want to use.
2. Work in sync with your timetable
Check your timetable at the start of the academic year (and at the start of each trimester), so you know when you'll be attending classes on campus. Once you have this information you can prepare for the year ahead. Preparation for you might look like:
Balancing your studies with part-time work. If you're looking for suitable part-time work, get in touch with Careers & Enterprise. You can also contact Unitemps, who can help you find temporary and permanent roles. Make sure to plan in time to relax, have some fun and stay connected with your loved ones too.
Planning your study sessions. It's always a good idea to make an early start when it comes to preparing for assessments. Once you receive your timetable, you'll be able to see when you can fit in study sessions. If you're on campus for a class, why not utilise your time on campus by scheduling a study session in one of the student spaces? As we've just mentioned, there are lots of spaces for you to do group and independent work in. Find out how to create an effective study plan on our study skills blog.
3. Travelling to and around campus
Travelling around Greater Manchester has never been easier thanks to the variety of transport options. We have:
Several bus services and multiple bus stops (including the 50 bus, which is free to travel on between Peel Park and MediaCity campuses)
Salford Crescent train station, which is nestled in between our Frederick Road and Peel Park campuses
MediaCity tram stop on the Eccles line
Cycle hubs with secure storage on our campuses, plus we have stations for the Manchester Bee Network cycle hire scheme on campus
Lime scooters with an official corridor of travel between Peel Park campus and MediaCity
If you're coming from Manchester city centre, Peel Park campus is also a walkable distance away (when the sun decides to make an appearance!). Sometimes it pays to be crafty with your travel. For example, could you catch the tram to MediaCity then catch the free 50 bus to Peel Park or Frederick Road campuses? You can also walk between MediaCity and our other campuses. Find all the affordable ways you can travel in our blog.
No matter where you're based, you can find something to do across all our campuses – you may be tempted to stay a little longer than just for your classes. At Peel Park campus you can find your Students' Union, Frederick Road campus has great study spots and there's always something going on at MediaCity. You can use all those different methods of transport to travel across the city or between campuses.
4. Car parking on campus
Not everyone can use public transport – we know the struggle of trying to make it work when you've got caring or work commitments, or when public transport just isn't possible. If you're driving, there are car parking facilities you can use on campus. These require payment, which you can do via PayByPhone, a pay and display ticket, or by buying an annual, monthly or weekly parking session. Something to note: purchasing a parking session does not guarantee a parking space in any specific car park. Parking can be in short supply, so try to get to campus early to avoid missing out. Heads up: the parking area in front of Salford Museum and Art Gallery on Peel Park campus is not one of our parking areas, so make sure you pay through the methods outlined on signs in this area if you choose to park here.
While there are parking stations at MediaCity, they're not University owned and can be more expensive. We recommend using Peel Park campus like a park and ride: park in one of our car parks and catch the 50 bus for free to MediaCity – just show your student ID.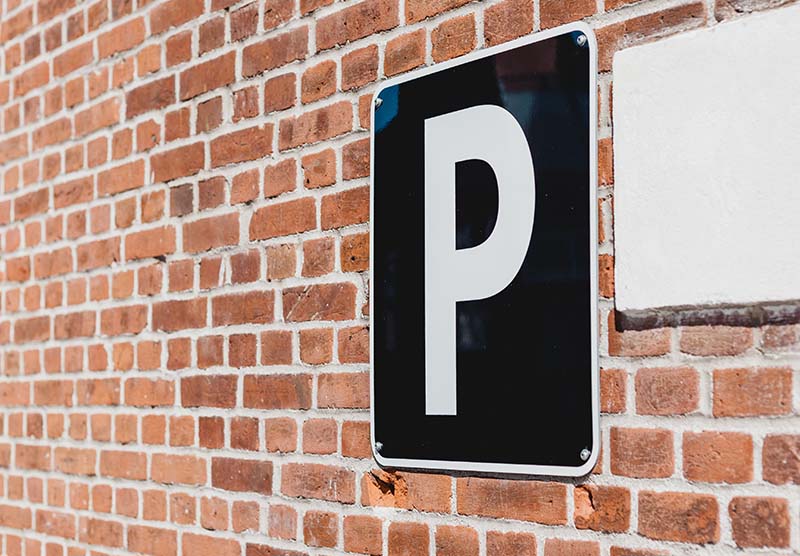 If free parking is more your thing, be careful and considerate. There are several private estates surrounding the University where you can be fined for parking so carefully read the signs. And, most importantly, be considerate of the residents in our surrounding areas. We often get complaints that students have parked in front of drives, parked residents in or are blocking pathways.
If you have a different vehicle (e.g., motorcycle or moped) make sure you park in an official parking spot. You can find a list of all our car parks and electrical vehicle charging stations on our website.
5. How to keep up to date and find the right information
You'll be receiving a lot of information throughout the year, which is why it's important you know the easiest way to find relevant information. We recommend you keep up to date by:
Reading your weekly student newsletter. We send this to your student email every week, so you have a rundown of the key information, opportunities and events relevant to you.
When you're on campus take a few minutes to see what's on the Student Hub and look at the digital screens around you. We always update these with the most important information.
6. Where to find events
Attending university events is a great way to get involved in university life. We host online and in-person events throughout the year, which are designed to help you make friends and support you to be successful – whatever success means to you. As a commuter student, you might need a bit more time to prepare, so we recommend you keep an eye on upcoming events. You can find the latest events on: