University of Salford Business School has been in the eye-catching spot since its campus expansion into MediaCityUK. It is the first academic establishment that opened a campus at MediaCityUK, which grants it the Cutting Edge position in Digital Marketing related teaching and research.
I for one, had always a passion for a digital marketing career, and I find it a blessing to have the opportunity to study at Salford Business School and being able to benefit from the physical presence at MediaCityUK during my course.
Here are my greatest experiences so far which help me to boost my digital marketing career prospects and why I think if you are interested in this area you should choose MediaCityUK to be your destination:
Location – MediaCityUK
MediaCityUK is a 200-acre mix used property development located on the banks of Manchester ship canal in Salford and Trafford. Its reputation was boosted by the BBC's decentralization plans, which identified MediaCityUK as the centre of excellence outside London.
Here is a quick birds eye view of MediaCityUK to give you a perspective on the scale of the location:
Following the BBC move another major media company – ITV decided to also move its studious including the famous Coronation Street studio into MediaCityUK.
Coronation street move to MediaCityUK
Being in close proximity with these two media industry giants, creates the resources, space, and other privileges for University of Salford's position among peers in digital media related teaching and researches.
I really enjoy the new study facilities at the MediaCityUK campus, not only for the new and advanced digital equipment that I have access to, but also because of the ability to visit the MediaCityUK when city atmosphere becomes heavy and stressful. It is a perfect place for me to relax as well as study.
Why a Digital Marketing Career?
The advances of information technology are shattering the walls of industry, as well as shifting the balance of power to the consumer. The increasing wealth of information available online enables consumers to choose a product or a service based on desirable attributes such as price, functionality etc.
Increasingly, your purchase making decisions are influenced by the opinions of other customers who will have shared their re-views with you – a stranger but yet someone who shares the same interest. Think about yourself – when you buy a book on Amazon.com do you check the reviews of this book made by others? Do you look at tripadvisor.co.uk reviews when you are thinking about your next hotel or restaurant booking?
Here is a quick snapshot of how social media alone is shaping digital marketing career prospects:
In additional, customers are getting tired of mass media marketing. Traditional news paper circulations are falling, instead, consumers are leaning towards more engaging, more interactive communication. Here is an example of how digital marketing can be used to interact with the new digitally competent consumers in this American ROM case study:
American ROM case study in the use of digital marketing
Therefore, for me digital marketing is becoming a pre-requisite for a business to compete in the 21st century. It is the integrated new form of interactive marketing which enables a unique channel of communication (search engines, email, social networks, affiliate marketing, mobile phones integrated with traditional channels such as physical display advertising) to deliver a compelling business message.
However, digital marketing is not an entirely new creation, rather it is a new approach to engage with the market. With technology altering the traditional buying and selling process, customers are constantly evolving. Hence, not identifying and understanding the digital customer persona it can be costly. Moreover, in this newly formed fragile relationship between marketer and consumer, one topic – customer retention, is still the key in successful marketing. This requires dedicating resources to follow external developments such as the emergence of new technologies, new players, or insights about consumer behaviour – and I am looking forward to making a career of it!
Digital marketing career prospects are constantly increasing as more organisations realise the need for engaging with their customers through new channels. In the UK alone digital advertising spend is reaching record levels – £6bn in 2013 being the latest high. I feel that this growth is going to continue and there are great career prospects ahead.
Digital Marketing at Salford Business School
I am currently studying MSc Marketing at Salford Business School, which granted me the chance to participate on the Search and Social Media Marketing (SSMMUoS) module. I am learning that it is a myth to think that we should be able to manipulate the search engines with black hat SEO techniques such as: off page optimisation that relies on irrelevant backlinks, on page optimisation that relies on keyboard stuffing, duplicate content development etc.
With the introductions of the latest Google Search Algorithm updates such as Google Hummingbird and Google Panda updates the traditional role of back links is moving toward high quality content and authority of the information publisher. But, links are still going to be important for those optimising content for Google as pointed out by Matt Cutts:
Will backlinks loose their importance in ranking?
One of the guest speakers on the module suggested that Link Builders are now called "Link Remover" due to the latest Google search results ranking algorithm updates such as Penguin. Here again is Matt Cutts from Google anti spam team explaining the latest developments from Google talking about Penguin 2.0:
However, the reality is, Google, Yahoo and other search engines, all have their own algorithms. SSMMUoS taught me how to build a web page that can better optimised for a search engine through search engine optimization (SEO) and key world research. The practicality of this module gives me an upper hand in digital marketing career, as all Digital Marketing jobs require understanding of SEO.
The opportunity is here – you just need to make the most of it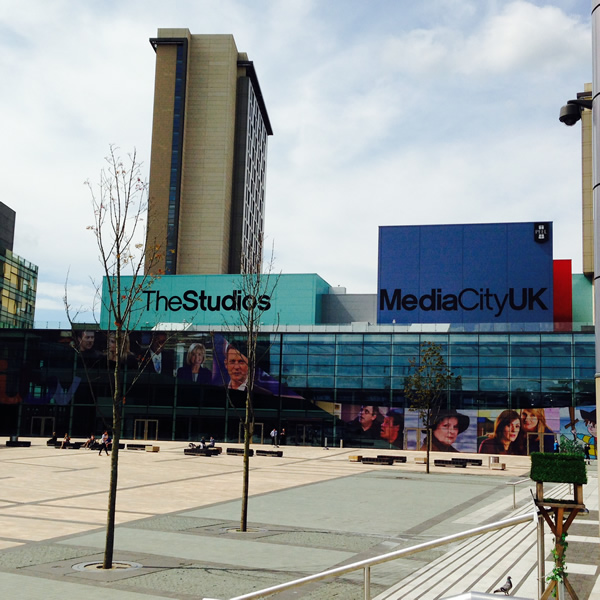 MediaCityUK University of Salford Business School campus
The wealth of resources and opportunities presented by Salford Business School during my course make it a great enriching learning experience. For my future career as a digital marketeer I find that I have access to digital marketing industry award winning lecturers, industry networks, a wealth of practical experience opportunists such as paid internships helping me to apply what I learned in practice – not just read books and journal articles!
This is why I find it an exciting place to study digital marketing. What about you? Is MediaCityUK going to be your next tram stop for your digital marketing career? Please share your thoughts below!
1 Comment
---