Allan Boardman is the latest academic to take on an influential national role after being courted by the Engineering and Physical Sciences Research Council (EPSRC).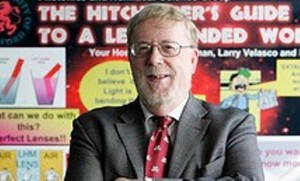 Professor Boardman is Chair of Applied Physics in the School of Computing, Science and Engineering has an international reputation for his work on surface plasmons and guided wave optics, especially nonlinear waves and solitons.
He is the leading theorist looking at nonlinear guided magneto-optic waves in metamaterials and Co-Chair of the SPIE Photonics Europe conference, which is held biannually.
His latest honour is to be invited to sit on the ESPRC Physical Sciences Materials Prioritisation Panel, which steers the peer review process and ensures that research funding is allocated according to quality.
---