This is Me
Hiya, I'm Niamh and I study Broadcast Journalism at the University of Salford. I'm from 'the coolest place on the planet', Donegal in Ireland, according to the National Geographic (and me!). I was definitely a mermaid in some past life because I love the water and when I visit home, you can usually find me in the sea swimming, surfing, stand up paddleboarding, kayaking or splashing about someway. Some random things about me: I'm a workaholic, love charity shopping (sustainable and cheap- yes please), my old Instagram handle used to be niamhmurs (because I was very certain I would marry Olly Murs), I am 20 years old but if you met me, you would think I'm a 40-year-old Facebook mum, I could chat for Ireland – oh and if you haven't watched Derry girls, we can't be friends. Okay Niamh, move onto the stuff about Salford now please…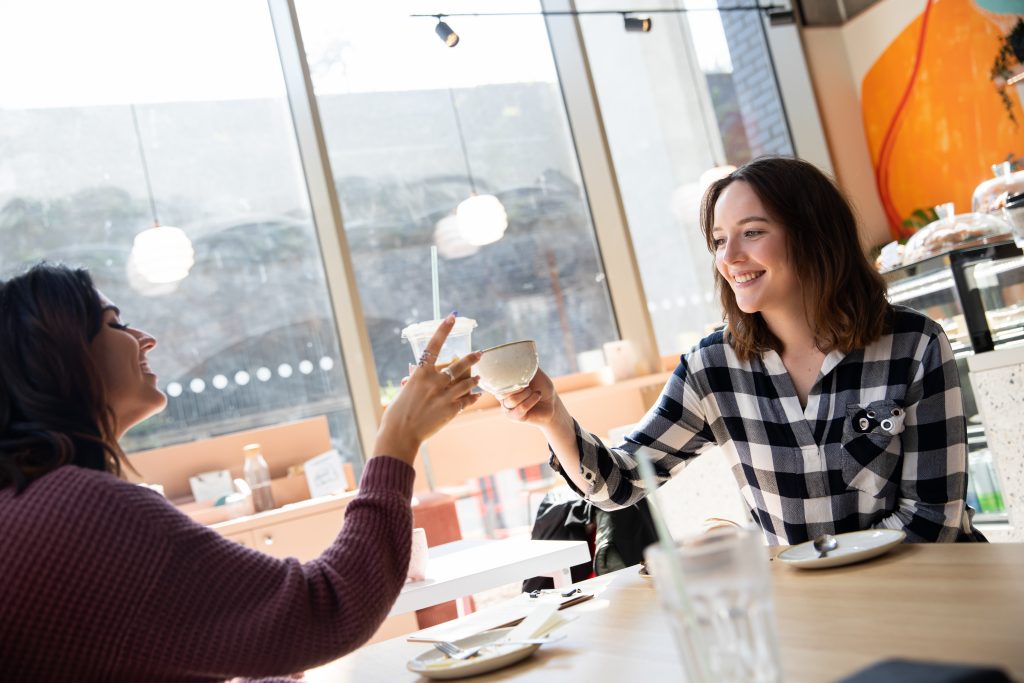 My Route to Salford
I moved to Salford in September 2020 from a rural seaside town in Ireland and if you ever wanted to meet a country girl who cried because she didn't know how to buy a train ticket or get on a train and cried because Primark is so big and why is there so many people in cities!!!! …. Hi, I'm Niamh and I promise it's not as scary as you think.
Salford has become my home now and my goodness MediaCity is like heaven. Studying at a campus with neighbors like the BBC and ITV is a dream. And if I'm not sweating in the various buildings across campus during a news day, grabbing a coffee at Pret or studying outside BBC (great motivation), I'm inhaling my surroundings, attempting skateboarding and celeb spotting like the crazed fan girl I am. I am living my ultimate dream here.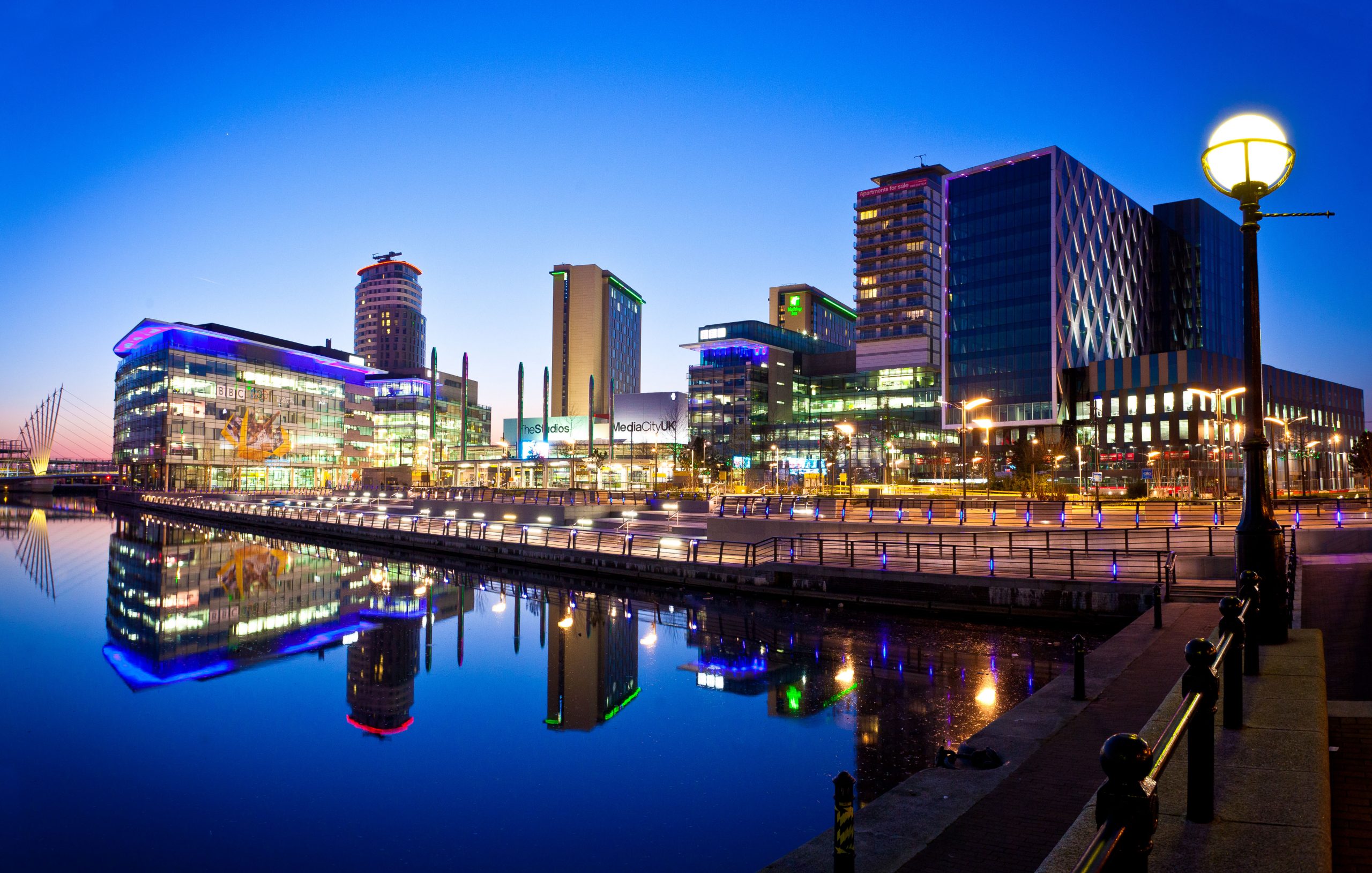 My Course
The BA Broadcast Journalism course at MediaCity is INCREDIBLE. I honestly mean it. Every day is fun and different and you learn so much.
Here's a little rundown of how my week usually looks:
Monday: Podcasting – We literally listen to podcasts and review them and get into teams where we learn to make our own podcasts. We currently have one underway about how sexual education is taught in religious schools. So, keep your eyes peeled for it!
Thursday: News Day- This is HECTIC. But hectically amazing. Every week we create a TV or Radio News programme with bulletins. I produce, present and edit weekly packages. You get the opportunity to try out different roles whether that's being a producer, editor, presenter, director, camera or sound operator, bulletin editor, reporter and much more. I honestly learn something new every single week and the adrenaline rush can lead to you experiencing every single emotion in the space of a day.
Friday: Lifestyle Journalism – I get to create a blog about WHATEVER I want. I am currently writing a piece about herbs and spices and it's so chill and interesting.
The course means I am learning so many different things and talking to so many interesting people. I am actually sad to break for summer holidays because I will miss it so much. But thanks to the hands-on learning, it leads to different job opportunities. I regularly do freelance journalism work for BBC and RTE. I am a journalist newspaper reviewer for the BBC 5 Live Dotun Adebayo Show. I also secured this job; Student Social Media Content Creator and I can't wait to share all the incredible things about Salford with you. So, make my job harder and do what I did before I started university, ask LOTS of questions! You can get in touch with us 9:00-17:00 Monday to Friday across our social channels.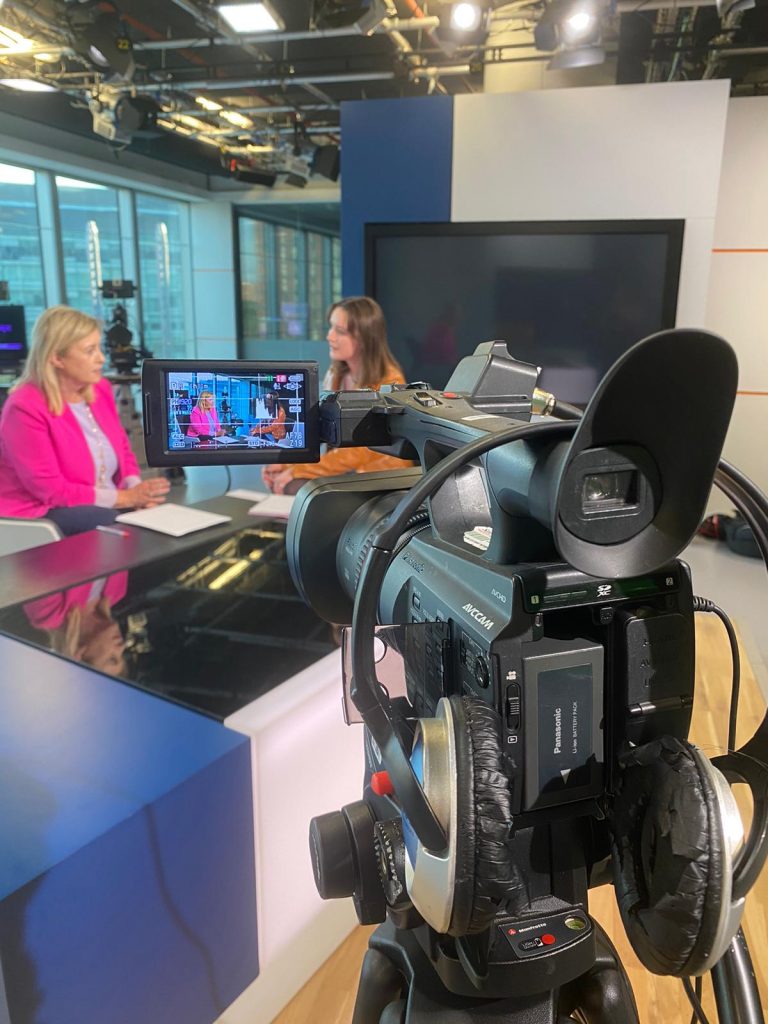 Future Goals
I am obsessed with planning, and I am always organising and getting super excited about the future. After I receive my degree and have a dramatically fabulous graduation, I want to travel for a year. I want to spend the time in different countries learning about their beautiful cultures, learning to cook and try different foods and experiencing the water and ocean all over the world. And of course, I want to be popping up on your TVs and on your radios. I want to be a successful broadcast journalist. I've received so much mentoring from many inspirational journalists in Ireland and the UK and at the University of Salford, of course. They have helped me to become the person I am in more ways than they can imagine and I want to be that person to someone.
Advice
Grab every opportunity given to you. Do what benefits you. Watch TV, listen to the radio and podcasts. DM people that inspire you and ask for advice or any words of wisdom. Educate yourself – you can learn so much from other people so ASK those questions.
Slán a chairde, Niamh. X
Goodbye my friends, Niamh. x
accommodation advice Alumni Art and Design business careers English Film TV and Radio food freshers Graduates International International Students internships Journalism leaving home life at salford Manchester MediaCityUK mental health money moving out music new student New students our letters to you postgraduate Postgraduate Degree returning student Returning students Salford Salford Business School School of Arts and Media School of Arts Media and Creative Technology School of Health and Society School of Science Engineering and Environment social life societies stress student life studying Welcome Week wellbeing Why Salford work experience