Coming from a web design background, the course has offered me a great insight into the world of search and social media marketing and how I can adapt the skills within my business and for my clients. I would highly recommend the course and I hope this blog helps you decide whether this it's right for you.
SEO Key Areas

Having some knowledge of SEO marketing you would think, "Why is he on this course?" but after 9 weeks I've learnt that there's much more than a few input of keywords needed to improve your marketing on and off you're website. The key areas I found most helpful to develop my marketing strategy are as followed.

On-Site Optimisation
Search engines such as Google read your website and index according to how well your pages are written within the HTML. The areas that need to have your chosen keywords within are:
title tag,
description tag,
URL of the page…
this bit of data appears within the search results of Google.
As well as these three key areas you need to make sure have well written:
page content,
heading one title (H1),
image and links tags.
Using this simple process will give you the best chance of getting index for your chosen keywords phase. With all this in place I would recommend that you have a blog on your website and keep this updated throughout the year with interesting topics that might pull in potential new business.
Recommended tools to use: WordPress – Yoast SEO plugin.
Off-Site Optimisation
Once your website is optimised you will need to build high quality backlinks from well-respected sources. Good backlinks from these places to your website would give your website that 'link juice' with the search results.
So what are these?
Mainly news websites (such as bbc), blogging websites (Huffing post), academic website and business to business. Using Open Site Explorer you will be able research these backlinks that are connected with your website.
Recommended tools to use: Open site explorer.
Social Media
With optimising your pages within your website you can start marketing your business through the power of social media. Using Twitter, Facebook and YouTube will allow your audience to interact with your business with up to date information.
Also, using this will give your followers the ability to like and share this information, with this you will reach out to new levels of awareness and potential new customers to your website.
So, what are you waiting for? Start tweeting & posting now!!
So what's the outcome for me …..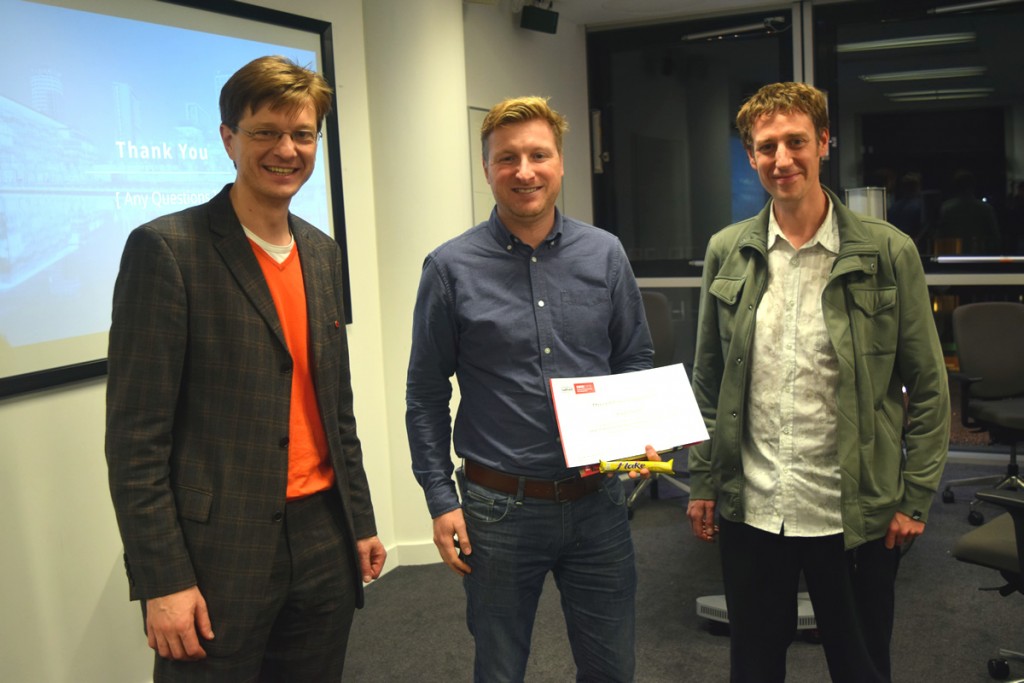 Has this course helped me? Yes without a doubt, the skills I've learnt have helped me gain a greater understanding of visual marketing, with this knowledge I've managed to research, plan and develop for my client websites.
Would I recommend the course? Yes, defiantly… Alex & Aleksej from day one offer a professional easy to learn approach with the tools and techniques of the online marketing. I had very basic SEO skills but this course has given me the means of achieving much more for my business and future clients.
Hopefully, this has helped you gain an understanding of what the course can do for you. If you have any queries about what I have learnt, I'm more than happy to share this. Comment below or get in-touch via social media.
LinkedIn, Twitter, Facebook or website
---
Search & Social Media Marketing – Overview
The course is 10 weeks long which consist of the first 4 week foundation course by SSMM Course Leaer Alex Fenton (@AlexFenton) then a 6 week professional course by Dr Aleksej Heinze (@AleksejHeinze). Both of these course leaders have expert knowledge in the world of media marketing and are always available if you have any queries.
Guest Speakers – Each week the course has a company guest speaker in, giving a professional talk on their area of expertise. These talks where particular of interest to me as I got insight their skills and how they operate in the digital market. The talks consist of:
---