Manchester, viewed by many as the UK's second city, is a magnet for activity. Whether it's the music scene, the shopping, the sports.. it has everything. With the population now being over half a million (Greater Manchester – 2.5m+) and with this figure growing by the day; there has never been a time where advertisers have been able to reach out to as many people and achieve local fame. Have you considered advertising in Manchester?
Clear Channel Direct specialise in Outdoor advertising for Small to Medium sized Enterprises (SMEs); with their reach of 89% of people across Manchester meaning they are able to effectively target practically any audience (Source: Talon Outdoor).
---
Corporate reputation, corporate reputation management and online reputation management are all becoming familiar terms to the world's largest companies and their leaders. We at Reputation Consultancy are helping them to make sense of them all.
As they come to terms with the consequences of digital communications; with a new generation of connected and engaged stakeholders and with the rapid speed of online conversations, the appetite to understand, measure and manage online reputations has never been so strong.
And many are struggling.
From the corporate reputations of the FTSE 250 and the Fortune 500 to the local electrician at the end of your street, businesses across the world are waking up to the fact that reputation can make or break a brand and a business, in hours. Knowing how best to manage and measure that reputation in a digital world is now crucial for sustained success.
---
All entrepreneurs have a dream of starting a business, watching it grow and making their millions, but to do that in this day and age without using the internet would almost unthinkable. 
The internet is a global phenomenon with an estimated 3.2 BILLION users. 45.9 Million in the UK alone, 89.8% of the population!
If that isn't the perfect playground for entrepreneurs I really don't know what is. Nothing even comes close to the reach the internet has.
The internet can be used in almost every aspect of an entrepreneur's journey to success. The thought that you can come up with an idea, check to see if there is a market, find someone to develop/produce your idea, then sell it to a potential customer base in the billions without even leaving the comfort of your own home never ceases to amaze me.
---
I started this course because I wanted to learn how to utilise the Internet and social media to start selling any kind of product or service… The problem was I didn't know what I wanted to sell, so I just began brainstorming. It was very daunting and I was really nervous as I thought I would never have a chance in the industries that I was interested in. To top it off, my computer skills were very basic and I had never used any social media platforms before. So, I just started googling SEO courses in Manchester and guess what…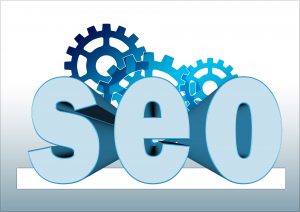 ---
"How to advertise my business" is the question that most small businesses are asking. Unlike large, national companies who have a near-unlimited advertising budget, small businesses have to research heavily, evaluate and decide which type of advertising is suitable for their business and, more importantly, is the most cost-effective. Small businesses simply cannot afford to waste their budget on the wrong people, at the wrong time; it has to reach their desired target audience in the right mindset.
With so many advertising options available to small businesses, it's no surprise that business owners are left scratching their heads. Online advertising, social media, press, radio and outdoor – the list goes on. Clear Channel Direct was launched in 2014 with a focus to help small-to-medium sized businesses grow and, since launching, has worked with thousands of organisations, enabling them to advertise locally on billboards, bus shelters and various sizes of digital screens.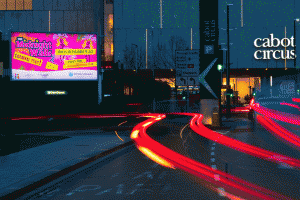 ---
I wanted to start by covering 2 of the most common questions searched online according to results on www.answerthepublic.com: What is SEO? What is a great SEO strategy for my business? and relate them to the experiences I've had with a friend and colleague who runs her own online business.
Please let me know in the comments below if you find this helpful or like and share the post with your social media.  This blog follows my completion of the Search and Social Media Marketing course at The University of Salford.
What is SEO?
First of all, SEO means Search Engine Optimisation and describes how we take your business and increase your rankings on a search engine such as Google or Bing.  The aim is to bring the listing for your website or physical store to the top of the search results and ultimately increase your business revenue.
There are many different search engines worldwide, I have listed the top 2 in the western world; however, the same strategy can be used no matter which engine or device is used to find you.
---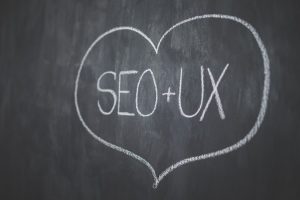 Technologies such as Google's search engine and the other search engines out there have made our life easier. We now live in an age where people rely on search engines for answers to their problems. Online business now rely on  search engine and good user experience help to improve their product and services which leads to the topic of how you can use user experience for SEO (Search Engine Optimisation).
The speed at which search engines give answers to queries also makes it so reliable that some people trust search engine results more than what a fellow human says. Have you ever been in a gathering of friends who are trying to remember or establish a fact which leads to an argument and someone says let's "Google it" which almost seems so obvious? While a search engine provides immediate access to information, sometimes we still tend to get personal answers from official and reliable resources, or a friend.
Search Engine Optimisation (SEO) – the process of making your digital profiles visible on search engines for a range of relevant search queries – has changed drastically over the last few years. Google is the market leader in the UK and has reshaped the SEO landscape. Google is one of the top leading search engines in the world, believe it or not. Where Google goes others follow. Read more…..
---
What is SEO?
What is SEO? That is a great question, and one that will be explained in detail throughout this blog post. SEO (Search Engine Optimisation) has vastly become an essential part of any digital marketing strategy, due to its proven effectiveness and wealth of benefits (don't worry I will explain in detail later).
Search engine optimisation is a marketing technique where you aim to grow your visibility organically in the SERP's (Search Engine Results Pages). SEO is done to improve rankings, increase the awareness of your product or service and drive traffic to your website. However, an important tip to take away is that with SEO, you shouldn't just create a search engine optimised page, you should make the page user friendly, relevant to your audience's needs and easy for search engine robots to understand.
---
5 Key Points of Progression
In both 2014 and in 2016, members of the team at Wildings Solicitors have joined The University of Salford in MediaCityUK for the SSMM course. For Solicitor Director, Kid Harwood, who attended SSMM in 2014, the course reaffirmed just how much of a pivotal role legal marketing would play in the development of the legal sector.
Getting involved with the communities in which we work is extremely important to us at Wildings. Seeing The University of Salford offering real value to businesses in the North West is something we found extremely heartening and is one of the reasons we were keen for our staff to rejoin in 2016.
Away from the SSMM course, Wildings have been involved with some great events at The University of Salford. KickFactor, launched at Creative Entrepreneur, was a Wildings Solicitors sponsored competition that took place in Media City in April 2016. The event saw young entrepreneurs from the business school competing for a one thousand pound investment in their business ventures.
---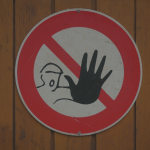 Ok, so 'Ad blocking should be banned', maybe a little over dramatic, but Internet adverts are the main source of revenue for most of the websites. The majority of websites are free to browse which is thanks to the advertisements displayed on the web pages. This model of internet has been steady over the last two decades. As time goes by, ad companies have become more and more aggressive in their approach and this has led to the use of ad blocking software rising dramatically.
At the present time, if you open a web page, you are to likely to see many ads based on your browsing history, cookies and other private information. More annoyingly, many ads are simply deceiving, forcing the users to click on them to view the original content. No one will disagree that the digital ad business has now reached a point where the users find the ads an annoyance rather than useful.
This atmosphere has given birth to ad blockers. You just install software or a browser plug-in to block the ads from being displayed. This prevents the ads from displaying and also prevents hefty ads from eating up bandwidth and lets pages load faster. Ad blockers are gaining more and more popularity. From old players like 'AdBlock Plus' to Opera's new, free built-in blocker. The rise of ad blockers is threatening the economic model that the internet is based on. For these reasons maybe ad blocking should be banned. Read more…..
---