I started this course because I wanted to learn how to utilise the Internet and social media to start selling any kind of product or service… The problem was I didn't know what I wanted to sell, so I just began brainstorming. It was very daunting and I was really nervous as I thought I would never have a chance in the industries that I was interested in. To top it off, my computer skills were very basic and I had never used any social media platforms before. So, I just started googling SEO courses in Manchester and guess what…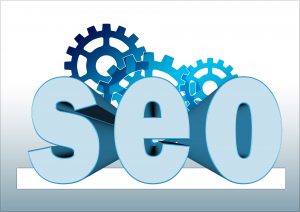 Pearl Print and Design case study
This great course came up at the University of Salford. 10 weeks later, I look at social media networks and platforms in a very different way. Now I have realised how powerful a tool this is for any kind of business. One of my associates experienced this in practice for his printing business. Pearl Print and Design has been investing into SEO for four years at about £400 per month – and he was on page 8 for his strategic keyword phrases. He has now tried the use of social media to reach out to his target audience by producing a video shared through Facebook:
That business owner tested fiver.com to create a short video and is now getting one to two leads a day just from that bit of content! The lesson for me is that you cannot rely on one channel and you should always experiment with a range of channels and content to reach your target audience.
Importance of SEO courses in Manchester
I have always had an attitude of why should I waste my time online. Why would I put my personal details online for the world to see? Why would I want to tell people I had a coffee this morning? But the reality is that 87.9% of adults in the UK in 2016 have used the internet in the last 3 months. Each one of these adults is usually using a search engine, social media or email to engage with the world around them.. So, there you go a free chance for you to reach you potential audience!
However, as you can see from the image above, dependent on the age group, the penetration of the internet is higher for the 16 to 44 year olds… But if you are targeting the 75 and over there are only 38.7% who use the internet. This does mean that whilst the internet is great to reaching out to a growing number of people, there are still some target audiences which cannot be reached when relying on social media or the internet in general.
SEO and Social media marketing tools
I thought to myself that it costs thousands to set up a website but I soon learnt that there are platforms out there such as Majento, Shopify and Woocomerce just to name a few. There are dozens of free tools and plugins that you can use quite easily and NO, you don't have to be a computer programmer to use them. The following tools I found really useful such as:
Pixabay for public domain image and video content
Google search console for tracking the ranking of your website on search engine results page
Fiver for short freelance projects
Buzzsumo for identifying content that is relevant and popular to your niche
Hootesuite for managing and scheduling social media activities
Google alerts for tracking your brand mentions or content that is relevant to a particular search term
Gtmetrix for website speed and performance optimisation
Screamingfrog
w3c link checker
Nibbler
Answer the public
SEMrusch
moz
I learnt that video content and images are very good for helping your digital profiles ranking and it is very important to be active on social media in your online community. If you link to any website do make sure it is relevant to the product or service you are talking about.
Was the Search and Social Media Marketing course useful?
I have really enjoyed the course and I now know what I want to do and its been really informative.
I would advise anyone to take a course in SEO especially if you live in Manchester check out this Search and Social Media Marketing or other SEO courses in Manchester. If you have any questions you can now reach me on Twitter @anyr_saeed and here is my tweet from the last evening at MediaCityUK
---