So you've heard the news, the digital sector is slowly taking over the world and the industry is now worth zillions of British Pounds. But how do you carve a slither, or maybe even a slice, of this big fat juicy cake for yourself?
Check out these free, simple and highly-effective digital tools to ensure you aren't left with nothing more than a few crumbs and a grumbly belly…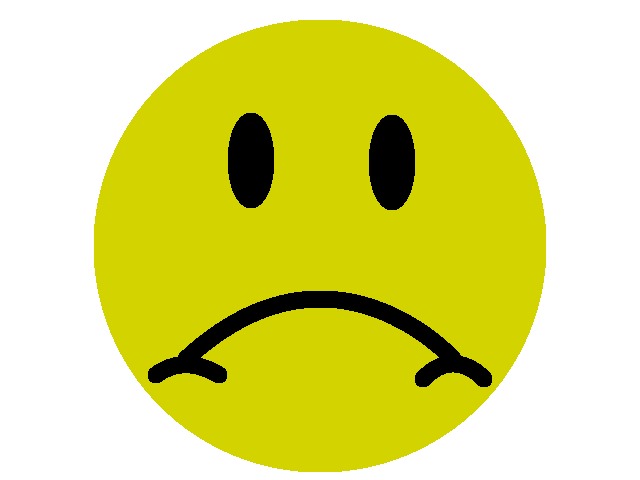 0. Company website
First things first, you're going to need a website. Although this isn't technically a digital tool (and perhaps falls out of the scope of this oh-so-helpful blog), you're going to need one.  Without a website, how are any of the 3.5 billion searches conducted on Google per day ever going to lead a potential customer to your business?
Fear not, the authoritative lot over at the Guardian HQ have put together this simple step-by-step guide to help you get your website online.
Now you've got your new website sorted, let's get to the all important tools.
1. Google Analytics
Google Analytics is a must have digital tool for any business (with a website of course!) as it will assist you when making any number of critical business decisions, including; whether to fine tune your website, produce new content for your target audience or begin a Pay Per Click (PPC) campaign.
Thankfully, Google Analytics is split into four key reporting areas; Audience (who is visiting your site), Acquisition (how are they getting to you site), Behaviour (what are they doing on your site) and Conversions (have they completed what you wanted them to).
By using the analysis available in the above areas, you will be better place when deciding where best to invest future budget.  For example, you may identify that 15% of your users are coming from Manchester, therefore you may decide to run a geo-targeted PPC Campaign to take advantage of the disproportionately high level of traffic coming from that beautiful old city.
Alternatively, you may see that 70% of users are viewing the site on mobile and therefore it may be time to invest the money needed to make your site responsive; to help ensure those viewing the site on mobile get the best experience possible.
Sound good?  Google have kindly put together these get you started on Google Analytics.
2. Open Site Explorer
So you've got your lovely website and you've got Google Analytics set-up now all your need are some visitors.
One of the key factors when search engines review the relevance of a site to any given keyword, is the number of quality inbound links to the site.  In other words, the number of quality backlinks that a website has can greatly impact upon the traffic volumes it attracts. Also remember that, the more quality links you have, the more likely it is that a user will click the link and land on your site as a result.  It's a win-win!
Introducing Open Site Explorer (OSE), a free digital tool provided by the whizz kids over at Moz.  OSE will help you to identify content and link building opportunities for your website. More specifically, OSE will help you to discover a number of critical pieces of information, including; the number of linking root domains to your website, the domain authority of those links, page authority and a number of competitor insights.
Another OSE feature worth noting is that it is possible to save (and print) .CVS reports.  This can be very useful when setting benchmarks or reviewing the effectiveness of an outreach campaign.
3. Google Alerts
This simple to set-up tool packs some serious punch when used correctly (and particularly, when used in conjunction with OSE).  It allows you to keep track of trends, interesting topics, and, most importantly mentions of your company online.
If there's a mention of you company anywhere on the web, you'll receive a notification from Google.  You can then quickly check the link to see whether or not that they have linked to your website.  If not, and the site in question looks half decent, you can look super responsive and engaged by quickly sending them a polite email requesting that they add-in a link to your site.
It's simple mathematics – more quality links, stronger domain authority, higher ranking!
4. Hootsuite
So, you've got your website geared-up and ready for action.  What's next?  Social media, that's what.
Having a presence on one or more social media channels is crucial for most business in the UK. Take Facebook for example, who recently announced that, on Monday 24th August, one billion people used the platform in a single day.  That's 1 in 7 people on Earth just waiting to absorb your latest digital marketing campaign.  Scary stuff, eh?
If you're the king (or queen!) of pessimism and you're still having doubts, take a look at this great article that The Content Factory have put together in which they put forward 9 compelling reasons as to why Social Media Marketing should be top your to-do list.
Right, you're now a fully-fledged Social Media Marketing convert but how do you go about managing your chosen Social Media channels?  The answer – Hootsuite. Hootsuite has a plethora of features and functions to get your Social channels buzzing with engagement.
Here are my top three:
Firstly, Hootsuite allows you to manage all your social channels from an easy to navigate dashboard, saving you time and giving you the best chance of being responsive to customers' needs.
Secondly, Hootsuite enables you to schedule your posts allowing you to flex those organisational muscles and schedule all your posts for the coming days, weeks, months, years!
Thirdly and finally, the weekly (and free) analytics reports are extremely useful for tracking and monitoring you social media channel performance.  Each week, Hootsuite sends you key data, such as; clicks per day, top referrers and most popular links.
5. Gimp
If you've ever logged into social media, there's no doubt that you will have been bombarded with people sharing random images, perhaps of beautiful locations with culture significance (but most likely just pictures of cats).
Are you still with me?
Here's the point – the use of imagery is likely to form part of any well-conceived digital marketing strategy whether that be on your business website or your chosen social media channels.  Thanks to this nifty piece of software you don't have to be a graphic designer or spend hundreds of pounds to ensure your imagery is fit for purpose.
Two key features that are particularly helpful is Gimp's ability to compress and crop/resize images. Here's why:
Imagery can appear differently depending on the device type that is being used to view your page. As a result, Social Media platforms provide clear guidelines on image size to ensure that the image appears as intended.  The lovely folk over at Social Media Examiner have put together this comprehensive set of guidelines to cover all your image size quandaries .
Similarly, before uploading any images to your website, you should first consider the size of the file.  If it's too big, this can have a negative impact on loading speeds and is likely to cause users a great frustration and eventually a deep hatred for you and your brand.  That's where Gimp's compression tool comes in hand, as it allows you to compress image file sizes.
What do you think about my top five digital tools for World Domination?
By now I'm sure you're buzzing with excitement, safe in the knowledge that you can take on anything that the digital world dare throw at you.  You're now ready for digital world domination.  Go forth and conquer!
Please do share your top five tools below!
---