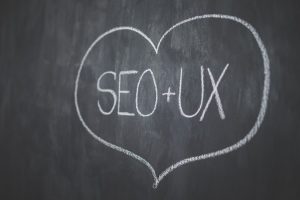 Technologies such as Google's search engine and the other search engines out there have made our life easier. We now live in an age where people rely on search engines for answers to their problems. Online business now rely on  search engine and good user experience help to improve their product and services which leads to the topic of how you can use user experience for SEO (Search Engine Optimisation). I work for a company called HX Training and this post outlines my experience trying to optimise our web pages for things like our Legionella Awareness training and learning more about search and social media marketing.
The speed at which search engines give answers to queries also makes it so reliable that some people trust search engine results more than what a fellow human says. Have you ever been in a gathering of friends who are trying to remember or establish a fact which leads to an argument and someone says let's "Google it" which almost seems so obvious? While a search engine provides immediate access to information, sometimes we still tend to get personal answers from official and reliable resources, or a friend.
Search Engine Optimisation (SEO) – the process of making your digital profiles visible on search engines for a range of relevant search queries – has changed drastically over the last few years. Google is the market leader in the UK and has reshaped the SEO landscape. Google is one of the top leading search engines in the world, believe it or not. Where Google goes others follow.
SEO and UX key factors to customer conversion
When it comes down to online business, all online or ecommerce online businesses want the same thing – to draw visitors to their website and convert them into customers.
One of the key factor to successful online business is User Experience (UX). User Experience help to shape product or online business with the mind-set of customer satisfaction. This on the other hand is the process of enhancing user satisfaction with a product by improving the usability, accessibility, and pleasure providing interaction with the product. In order to achieve this, every online or ecommerce business needs to have an adequate plan and be up-to-date with the SEO and User Experience   techniques of their website.
But what is SEO all about, how does it relates to UX, and how does it bring growth in sales?
This is a fair question which a number of online business owners ask.
SEO + UX = house analogy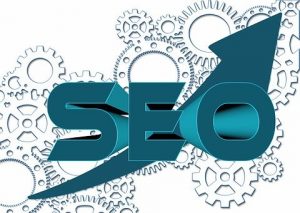 Think about your website as a building which was built for the purpose of selling. As a buyer or customer who is interested in the property, something must have given me the first impression which attracts my attention to the building, including the content, features in the building and the solid foundations, structure etc. This, in Search Engine Optimisation is called On Page analysis. On page analysis includes content, page structure, text layout and how this content relates to the search query entered by the user.
Also as a customer, I would be interested in the type of area and neighbourhood i.e. the type of neighbours, shops, social amenities and some other things associated with the propriety. This in Search Engine Optimisation is called Off page analysis. In SEO, off page analysis comprises links that you get to your site and the type of links they are.
In a house you also look for the type of construction material it is made off and if there are any defects with water pipes or electrics. In SEO it is called Technical analysis – making your website load fast and without errors. In addition to make it accessible to search engines in the most effective and efficient way for indexing. For example, using robots.txt file and xml site maps and structured data mark-ups.
The accessibility, the location of the rooms, kitchen, toilet, appearance, and usability of the property is also very important to the customer. This in web development is called User Experience (UX).  In UX, users are tested on the ability to undertake the desired functionality of a website. Are they able to find the relevant information? Buttons etc.?
Google's search engine ranking algorithm uses the above areas of analysis rank web pages on SERP (Search engine results pages). A digital profile – website, social media channel etc. – that is able to be in the top half of the first page for a relevant keyword phrase helps organisation's digital and social media marketing efforts. This visibility increases the chances of bringing more potential buyers to their website which in turn brings an increase in sales.  If you need more information about how you can apply these techniques to your website, I recommend a book titled "Digital and Social Media Marketing, A Results Driven Approach". This gives you step-by-step guidance on how to optimise your digital presence including website and social media profiles.
Search Engine Optimisation: a case study of Hydro-X Water Treatment
Hydro-X Water Treatment is a successful and highly regarded Business-to-Business (B2B) company that provides water treatment and air hygiene services. Hydro-X have customers all over the United Kingdom and the rest of the world, servicing the healthcare sector, education, retail and government. The company has a web-store which is an ecommerce website that is used to sell Legionella training and other water treatment products. This web-store needs to be optimised and this is where I have stepped in.
The figure below shows the product and services of hydro-X: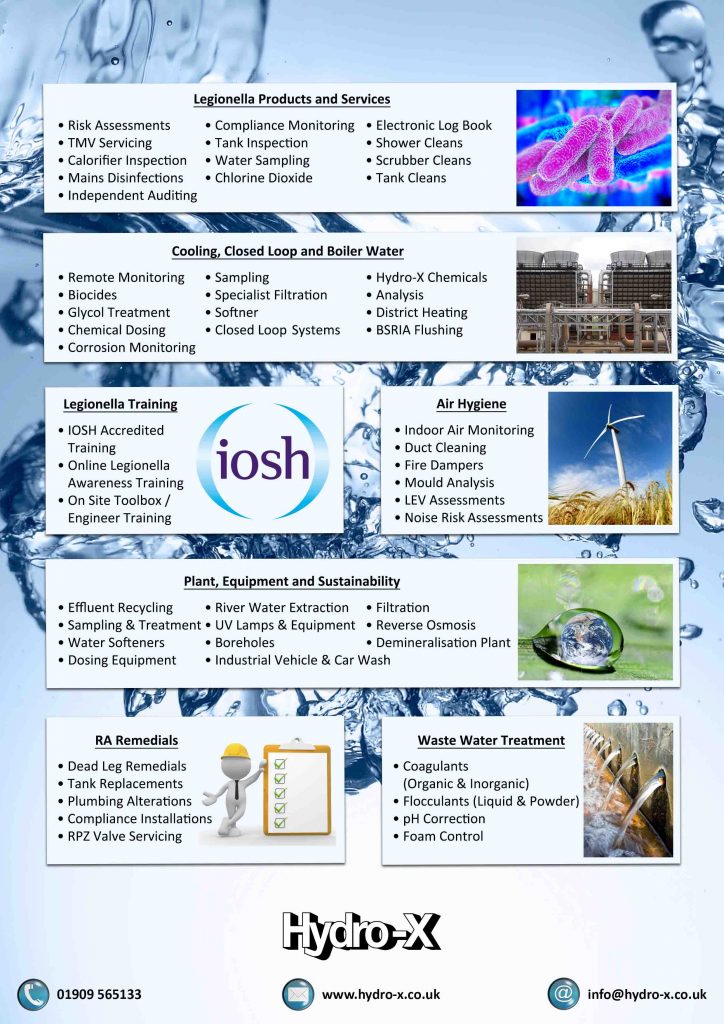 As a web developer with over three years' experience in UX design and someone who also recently finished a 10-week Search and Social Media Marketing course at the University of Salford, my role is to investigate and audit the current systems of Hydro-X. In this blog post, I will not go into much detail about how to audit a website for SEO but I will recommend the #passion4Digital book if you need to for your website
To optimise the web-store, I need to do the following:
On-page optimisation: In order to achieve this, detailed keyword research needs to be done and there are various tools such as:
On-page optimisation: The relevant keywords (primary and secondary) are then used to optimise web pages and social media profiles. When it comes focusing on a search phrases, these keywords need to be ideally integrated in the four key parts of the web pages URL, meta title tag, meta description tag and the Heading 1 of a web page. This will help the search engine to understand what the content of the webpage is. Also, the relevant keyword terms should not compromise the quality of the content – write for the reader not the search engine! The quality of the web content is assessed by search engines by a number of factors including the depth and uniqueness of information offered. One of the Google update algorithms is Panda and it does penalise web pages with content below 300 words that does not contain relevant information to the user.
Off-page Optimisation: After proper investigation has been done, the quality of links coming from social media and other channels need to be optimised. Optimising social media channels using the relevant keywords was also taken into consideration. Writing high quality content which brings high quality links to the website also helps search engines to rank Hydro-X's website based on the relevant keyword typed into the search engine. Google's Penguin algorithm update was particularly focusing on links quality and quantity.
Technical SEO: Fixing the broken links, redirecting error pages (301, 302s), and using relevant tags such as canonical tags and other technical website speed optimisations techniques help to build trust by search engines.
User Experience: The web page appearance and user journey of the web-store was also considered. A/B usability testing techniques were used in order to establish two different hypotheses for the purchasing journey. The web-store has to be mobile friendly and also comply with the W3C web compliance. See http://www.hydro-x.co.uk.
Result
The optimisation helped to increase their organic search visibility on the Google search engine results pages, which increased the number of visitors who were then converted into customers. The bounce rate was drastically reduced, which also brought an increase in sales.
Summary
SEO and good UX Design are interwoven. Once you are improving the website for good user experience you are at the same time optimising the we pages therefore you are using user experience for SEO. We can say that they both work hand in hand. Do you have any other thoughts on how SEO and UX are interrelated or how you can use user experience for SEO? Please share your thoughts below. I am still working on optimising Hydro-X website, if you have any ideas or suggestions on how it could be improved, please do get in-touch!
---