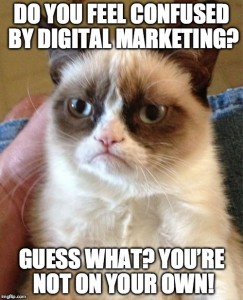 So, couple of years ago now I had a fancy website designed, which to all intents and purposes was not my intention at all at the time.
I contacted a local web design guy, his website looked great and I liked his style, he was pretty cool.  He was enthusiastic, confident and he knew a damned sight more than me about this whole website design game.
We met and I presented him with my idea, all I wanted was a little website, nothing too flash, just a gentle introduction into the worldwide web but an hour later, I'm not quite sure what I'd agreed to, but it sounded great! What a guy!
Digital Marketing: Idea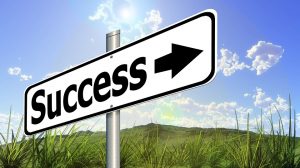 He told me of all the success his other clients were having, not only had they opened several places on the back of his great website designs, they were practically rolling in it!  Enthused by our conversations I thought, hey, why not, that could be me, let's do it, let's ditch the small website idea and go for it.  He did it for them so he'll do it for me, he even said he'd be there for me every step of the way!  Brilliant!
Fast forward to a photo shoot, artistic director, artistic director's assistant, models, makeup artists, photographers, fast cars and a helicopter I found myself a good few grand lighter and a website that in all honesty, I didn't think was all that great in the end.
Digital Marketing: Reality
The web designer, who I thought was going to change my life, thought he'd done a great job, he was happy with it, so I was happy too right? Not really, but if you've ever worked with a designer you will know that sometimes it's just easier to agree, after all they know best right?  Anyway, this is what I did and not long after it was clear I was now on my own!  To my dismay there was no hand holding.  There was no path to show me the way.  He gave me a quick presentation of my new website and then poof! He was gone!
Not really knowing what to do with it from that point or where to take it, I left it there, then it left it there some more and two years later it still sits there, languishing on page 100 or something of Google's search engine results pages, all alone with no purpose and no one to see it.
Discombobulating Digital Marketing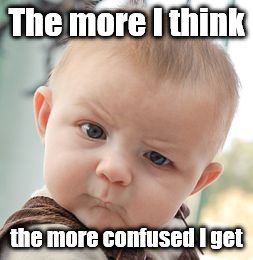 So here I am today, with a website that could be doing great things but isn't.  I decided that I needed to do something about that, I needed help and so I went looking for those who could show me the way!  Those who could make sense of a world that quite frankly didn't make any sense to me at all!  Those who could unscramble all the confusion and show me the light!
By this stage, I don't know if you've realised from this post that to say I'm pretty useless at this computer stuff is not an exaggeration.  I admit that I have purposely stayed away from the computer and social media frenzy of today's society and in all honesty would happily go back to a much simpler life before all the madness of the digital world today.  But I've come to realise that this outlook is not a realistic one and that the world and the people in it have moved on.
So what the hell, it can only be a good thing right? I'm willing to embrace the digital future and I am happy to be on board!  Hoorah!
Search & Social Media Marketing Course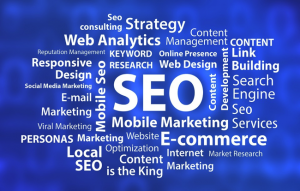 So fast forward a few weeks and here I am. How did you get there? I hear you ask, well I went searching and I found the answer.  I found Salford University and the Search & Social Media Marketing Course… hallelujah!  For me it was important to find the right course because as I've said, I needed to get to grips with pretty much everything.  I'd never written a blog, I'd never sent a tweet and I only joined Facebook a week before the course because I thought I'd better had do.  So, as you can see, help was needed… and lots of it!
Attending the course has been certainly interesting, I embarked on the full 10 week course. The first 4 weeks were the foundation course with Alex Fenton, whom I told that during the first two weeks that "I thought I'd wandered into the wrong class!"
But it soon became clear, and with Alex's expert guidance throughout the foundation course, that for me it was going to be invaluable and exactly what I needed for me and my small business.  Each week there has been a guest speaker, each an expert in their own field, whose brains you can pick till the cows come home and who are more than willing for you to grill them to within an inch of their lives!  You can get some really great insider knowledge and the best part, they won't be sending you a massive invoice for it afterwards!
Then onto the next 6 week course with Aleksej Heinze. Again, brilliant, much more in depth information, great tips, advice, industry knowledge and more guest speakers… just what you need, honestly.  Being with the same group of guys throughout the course was also of real comfort.
Everyone who was on the course had their own reasons for being there and it was great to share their experiences too and to see them also gain the confidence to take their businesses forward.  All in all I'm very happy to say that it really hasn't been too painful.  In fact, I've quite enjoyed myself and the sandwiches aren't too bad either!  Did I forget to say that bit… yeah, you get sandwiches and tea and cake… honestly cake!
So, What Is Digital Marketing?

The Customer Journey to Online Purchase by ThinkWithGoogle

If you look at the above image, which illustrates the different digital channels that a person might use for interacting with your brand online, you realise that some of these are more likely to be used for raising awareness of your brand and others are much closer to the actual purchase.
So, essentially digital marketing is about using the knowledge of your customer's use of the digital communications channels and creating relevant content and engagement interactions with them to help in their decision to buy your products and services.
The two main communications channels that this course focused on were Search Engine Optimisation and Social Media – these are by far the most used channels by most consumers and therefore mastering these helps most organisations to reach their target audiences online.
The Zero Moment of Truth (ZMOT) is the time when a consumer is researching your products and services and they are likly to be using search engines or social media platforms to make their first impression of your organisation.
So, What Have I Learnt So Far?

Indeed, what have I learnt so far about digital marketing?  I've learnt a lot over the past 10 weeks, some points still need a bit more practice than others, but on the whole it's given me a great foundation to build on.  Something that I could never have achieved by myself.
As with everything in life, it's all about giving it a go, so that's what I intend to do. Being on this course has made me realise that there's no point in not giving it a try, so what if you don't get it right first time, there's always plenty more opportunities to nail it. Let's face it, everyone has to start somewhere!
Search and Social Media Marketing is all about finding what work's best for you and your business, it will take time to establish yourself and the rewards at first may seem few, but when it works, and it will, then you'll be thinking, hey, I don't know what was all the fuss about!
To me digital marketing has many strings to its bow, but here are just seven to be getting on with:
1. Digital Marketing Statistics
This is just in case you are like me before I joined the course and need some context to the exciting world of digital marketing:
46% of people in the world have access to the Internet
81% of people in the UK use social media on a daily basis
66% of UK adults have a smartphone in their pockets 98% of young people aged between 18 and 24 are using social networking.
64% of Twitter users and 51% of Facebook users are more likely to buy the products of brands they follow online 71% of web users are more likely to purchase from a brand that they follow on social media.
High quality content, and customer engagement are 'Interesting content' is one of the top 3 reasons why people follow brands on social media .
31% of people worldwide engage in social media:
So, reading the above do you see the importance of reaching out to your target audience using digital marketing? Well one of the channels for digital marketing is Search Engine Optimisation – have you heard of SEO before?
2. What is Search Engine Optimisation (SEO)?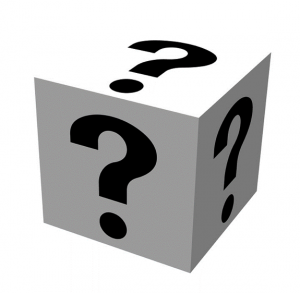 SEO is your ability to optimise the number of visitors to your website by ensuring that it ranks high in the list of search engine results pages (SERP) from any given search engine for a particular keyword that is relevant to your organisation.  So in the search engine world today who is the Daddy? Well, in the UK, it's Google of course! If you are in another country such as China or Russia you might need to focus on search engines such as Baido and Yandex respectively.
SEO is fundamental to the success of any budding website, and those long established ones too.  To achieve great things in the world of SEO for organisations in the UK, keeping Google happy is the key!
You will have to work hard to organically achieve a top ranking spot on page one of Google, but when you do, statistics show that this will without doubt result in a higher click through rate (CTR) to your website and the potential to convert to a sale is greatly increased.  The probability is that users are more likely to see you first and click on your site before choosing one of your competitors.  It's all about driving relevant traffic to your website but when they get there, the next challenge is keeping them there!  Ultimately what you really want is to engage them with your products and services, carry out your calls to action and in doing so, it will make them come back again and again and again.
3. What is Keyword Research?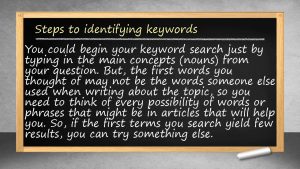 Keyword Research is an undoubtedly one of the most important elements of SEO and in fact is the basis of all search marketing.  If executed correctly it will drive more organic traffic to your website and rank you higher in the search engines as a result, and because Google will like you more for it, this in turn makes you more 'findable' compared to your competitors.
You need to get to know your audience and what kind of language they use.  Keyword research gives you the necessary knowledge to know their 'phrases' and 'terminology', 'how' they search and evaluate whether your website matches these criteria.  Our example of this is we sell 'helicopter flights' and this is how we would and do describe our product.  After using keyword research we found that 'helicopter rides' was a far higher and more widely used term used to search for our services.  We don't class our service as a 'ride', nor do we like this phrase much, but are we going to use it from now on?  Of course we are!
Long tail keywords are just as important, in the ever changing technology market where you can speak to your search engine to get what you're looking for, phrases which start with a question such as 'how?, what?, why?, where? and when?' shouldn't be overlooked in their importance and a good strategy is to implement these factors into your websites' content.
Tools such as www.answerthepublic.com can offer some inspiration to the questions your target audience might be asking – so consider looking at these for your keyword research and see if your website answers their questions.
4. What is a Content Management System (CMS)?
A content management system (CMS) is a web based system which allows you to build a site that is easily accessible, flexible and allows you to be more creative by adding features like blogs, photo galleries, video and social media. The traditional way to build a website is usually done by a web designer, this is done by creating static webpages. The downside to this approach is that the only person who can make changes to your site on your behalf is your design guy, and in turn this can be limiting, expensive and frustrating.
Having a site that has been built using a CMS means that you have greater access to your own site and it allows you more creative freedom.  You are able to keep it fresh, up to date and by regularly changing its content, you keep your users engaged and interested.  Before you know it you're hurtling up the rankings in those all-important search engine results, leaving your competitors far behind you.
WordPress is one of the world's largest CMS, it's free and easily accessible to even the least technologically minded of us on the planet.  It massively simplifies the process of website design and management and to a small business such as ours, it can cut the tech budget right down to size!
5. How Important are Links?
OK, just in case you don't know how search engines work – see how Matt Cutts explains the importance of links during search engine algorithm explanation:
Link building is hugely important to any website and can help catapult your website to the next level.  In the vast wilderness of the worldwide web, growing the link profile of a website is critical to gaining traction, attention and traffic from the engines. As an SEO, link building is among the top tasks required for search ranking and traffic success.
If you think of links as the streets between web pages, they allow search engines to search and analyse how pages relate to each other, how relevant each sites content is and in what ways.
Having links to established content rich sites builds trust with the user, it views you as an authority in your field and most importantly, Google loves it! Trustworthy sites tend to link to other trusted sites, while spammy sites receive very few links from trusted sources.  Remember the key is to link to sites that are relevant to your organisation and that have something in common with you and what you're trying to say.
Having good working relationships or associations with well-respected, trusted brands can work wonders for your image.  Collaborations can be extremely beneficial to both parties and open doors and bring opportunities that might never have happened otherwise.  Imaginative campaigns interest people, raise awareness and get people involved with you and your brand.
Tenuous links however will be frowned upon and reciprocal links are a definite no no too.  This will be seen as linking for linking sake and you will be penalised for it.  You don't want to have worked your socks off trying to get to the top of the rankings to find that it's all been for nothing, for you will be punished!  Google is watching, so remember, there's nowhere to hide!
6. Do I Need To Make A Plan? Of Course You Do!
Key to any success is in the planning.  I mean, how can you go on a journey if you don't know where you're going?
One of the many things I have taken from this course is much more than what happens in the digital marketing world, it's just as important to analyse what's going on in the real one!  Selling your products or services is much more than bashing your customers over the head with special offers and endless deals.  Sure they work to a certain degree, but it's not really what makes today's customers part with their money.  Let's face it, we're all someone's customer at the end of the day which means we all want the same thing, so why should we approach the problem any differently because we're the ones trying to sell it?
In the end all we want is to be listened to, we want to be asked what our opinion is and be made to feel like we are contributing to the bigger picture, it is then and only then, we might be persuaded to part with our hard earned cash!  News, reviews, blogs, social media, texting, email, video… the list seems endless but it's all about the same thing, communication.  Communicating to your potential customers is vital, engage with them on a level they can relate to and you'll be onto a real winner.  Social media is massive today and only getting bigger, so to understand and be part of it, definitely sounds like a plan to me!
So, a few tips to remember…
Get to know your customer, who they are and what they want… this is known as your 'buyer persona'
Know yourself, your products and your services.
Look at what your business objectives are, where you are now and what you need to do to drive it forward.
Engage with your customers, make them feel valued, reward them for their loyalty and ask them what they think, you never know, you might learn something!
7. The Importance of Blogging in Social Media
Two subjects that need far more attention than a couple of paragraphs obviously, but what I've learnt from this course is just how powerful and important a medium this is today.  Like I said at the beginning, I'm no expert and it would take me some time to get to that stage I can tell you, but undoubtedly you cannot underestimate its power in the world today.
A few more statistics then I'm done…
Marketers who have prioritised blogging are 13 times more likely to enjoy positive ROI.
Video and infographics are increasing in thier popularity of digital marketing story telling Content with images get 94% more views than those without.
Whichever forms of communication you feel best suits you and your business it can take you to places you only dreamed of, success you never thought possible and if you're very lucky, a few extra quid in the bank!  Hit on the right formula, either by luck or good judgement, and you'll be laughing all the way to page one on Google!
In summary then, what has this course taught me about digital marketing?
Blooming loads!  I mean here I am, writing my very first blog for a start.  I was told to write something that's about 600 words long… hmmm, I think I might have waffled on a bit?
To be honest, even if I don't become the next super blogger or social media sensation, I'm ok with that.  At least now I can go back to my super cool web designer, and by using my new digital marketing jargon, I can tell him now exactly what I want, not just accept what I've been given.  It's amazing what a bit of education can do for you, and where it will take you, nobody knows!
In the end it's all about finding your voice in the market place, being bold, being confident and not being afraid to shout about how great you are!  And with the right knowledge and expertise behind you, you can shout pretty loudly actually!
Please use the comments section below and let me know if the above is of any help for your understanding of what is digital marketing 😉
---