I have been writing news pages for my company website www.homes4u.co.uk for the last couple of years and dabbling in Social Media with no real firm plan in place. I knew that content was important for improving search engine results and was under the impression the work I had been putting in was good.
My posts read well and doubled up as press releases. It was only recently, when I was looking at our ranking on search engines, that I discovered we were no longer top of the page for what I would expect to be our key search terms.
So, the question was where do I start? 
My background is Estate Agency not marketing or web design. I like to think I am quite computer literate and I have a good understanding of social media but where my knowledge had gaps was Search Engine Optimisation (SEO). I didn't want to be reliant on the advice of website designers so I decided to research a Search and Social Media Marketing course.

Finding a course itself was my first challenge, there are numerous Social Media courses on the market and a lot of which were what I consider "faff". I already knew my way around Twitter and Facebook but it was SEO and how Social Media can impact on SEO results is what I wanted to know more about.
Queue a bit of searching online and up popped the Search and Social Media Course at Salford University. As soon as I read the details I thought it looked like the course for me. It was not just another Social Media Marketing Course on how to send a tweet, but a course that provided in depth and a more professional understanding of SEO. Another draw for me was that the course could be taken as distance learning, family and work commitments made attending evening classes difficult.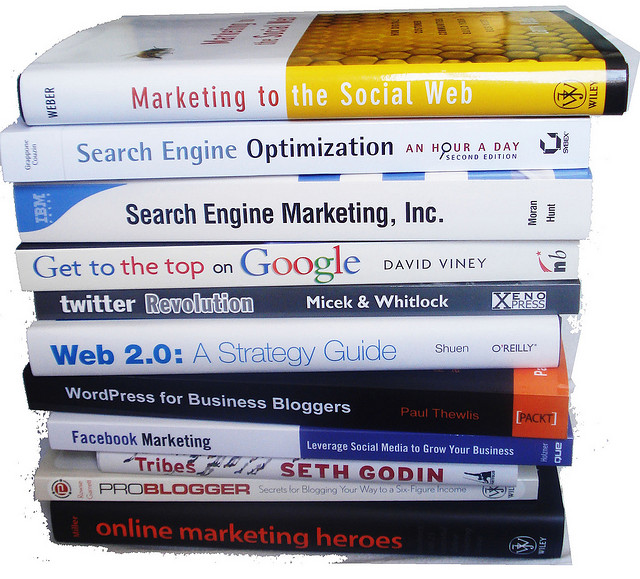 Before committing, I wanted a second opinion, to make sure it was a relevant course, one that I would be able to put into my practice. A friend of my MD, Allie Johns, has a Media Psychology MSc and is a digital strategist who I knew had studied at Salford University so she was my 'go to' for advice. Allie was impressed with the course description, saying that it looked very thorough. Not to stroke his ego, but she recommended any course where Aleksej Heinze was involved would be worth signing up to.
So step one done, course chosen, it was time to start my journey into the world of Search Engine Optimisation (SEO) and Social Media Optimisation (SMO).
And so it begins…
From the start of the course I discovered what could be part of the reason our website was falling in search results. Penguin, Hummingbird and Pigeon. Sounds friendly right?
Well, for the consumer whom Google wishes to have the most relevant online experience, yes they are but sadly these updates may have contributed to the drop in our search engine ranking results.
All the work I had been putting in writing, what I thought was good content on our website, including our latest news pages, had not been effective for our SEO. Why not? simple when you know, I had been writing from a press/print marketing perspective rather than looking at it from a Search Engine perspective. I had not been doing any optimising nor had I been amplifying the content produced. All my blood, sweat and tears (tad dramatic maybe?!) without optimisation was being lost into the world wide web.
So where to start?
My first step was planning. I needed to find out what our customers were searching for online that would lead them to our site. Armed with a keyword planner spread sheet, I went onto Google Analytics to see what keywords were driving traffic to our site.
Surprisingly, what I found was that all our organic traffic was coming from searching for variances of the company name, "homes4u". Customers looking for 'property for rent in Manchester' or 'Estate agents Manchester', where we had been listing top at the launch of our site in 2011, were not giving us any traffic.
With the tools I had been introduced to on the Search and Social Media Marketing course, such as Google Keywords planner and Ubersuggest, I put together a plan. I created a site map using Screaming Frog and planned the key words which I wanted to target. A mix of both short and long tail, that I could use to optimise the website.
Before the course started we had committed to a new fully responsive site which resource techniques are designing. This means that I am able to write content from scratch. To be able to do this is great, but what it wouldn't do is have an intimidating effect, so I revisited writing content on our 'latest news' pages, this time with a whole new perspective.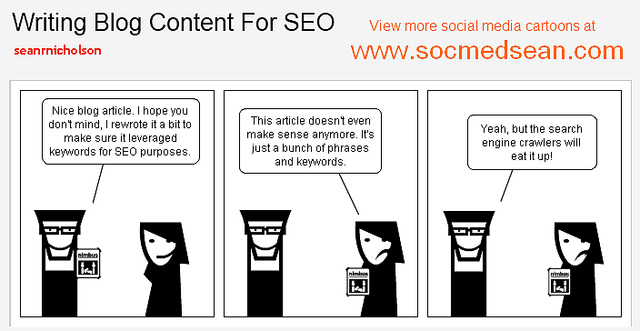 The New News
At the start of October, homes4u were fortunate enough to win two awards. One at the International Property Awards UK and the second at The Altrincham Chamber Business Awards. What I therefore wanted was to deliver the news of our award wins trying to ensure that these stories were optimised and so increase our SEO ranking. I decided on the keywords I wanted to target, Estate and Letting Agents and set about writing my pieces. Previously, I had chosen headings and titles which were snappy and aimed at getting the articles in the press.
This time I took a different approach. I looked at the keywords and made sure that those I was targeting were in the page URL, heading and in the body content. All the time trying to avoid keyword stuffing which would incur penalties under the Penguin search algorithm update. I added Meta Tags, something I had never taken any notice of before, as using a custom Content Management System (CMS) I didn't know where I was supposed to put these in, but I managed to work it out thanks to my research on Screaming Frog. I made sure that photos on the article were saved firstly with the keywords in file names before uploading and then adding titles.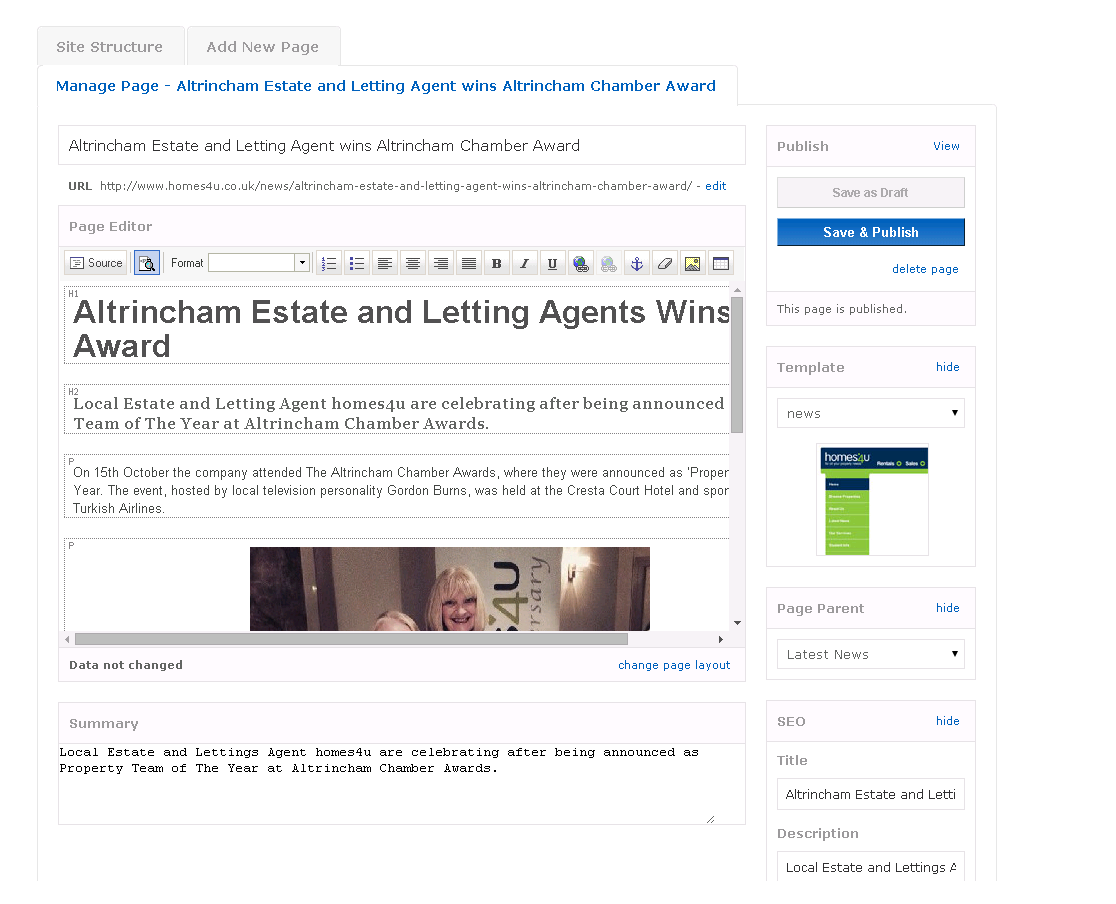 So what's next in Search and Social Media?
I have already started on the next steps, our world wide dominance of Social Media. OK, maybe not world wide but Manchester and Altrincham will do. Along with a new addition to my team, our Digital and Social Media Marketing Coordinator, we have put in place a plan for our social media activity.
We have regular activity planned using our Twitter: @homes4u, Facebook: homes4umanchester, Instagram: homes4u.manchester and LinkedIn accounts.
Along with regular activities we will be running ad-hoc competitions, all designed specifically to improve our online presence.
Until the new site goes live I am dipping into the current site and doing what I can to improve results armed with the knowledge I have gained whilst undertaking the Search and Social Marketing Course. I am more confident now and this is a learning area which I am going to continue to study.
Well, I have said a lot but where is the evidence? Please do check out my latest news articles, I would welcome some feedback in the comments section below!
---