4 January 2018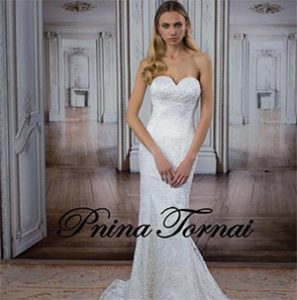 During the Christmas break, I've been helping out Ivory Promise Brides in Bolton with their small business SEO strategy. Like a lot of small companies Ivory Promise have a WordPress website. They are selling designer wedding dresses from the likes of Pnina Tornai, Eve of Milady, Naama & Anat, Blue by Enzoani, Mon Cheri and Charlotte Balbier. 
I hadn't heard of these designers before – but they are really impressive and there's clearly a market here for affordable luxury. The shop are also offering competitive prices and exclusivity to the UK or Europe, so there is a clear value proposition. They have even had enquiries from Dubai where people will fly across the world to their shop in Bolton to see their exclusive dresses.
The first thing I did was try to define who the buyer persona is and then think about the appropriate channels, content and data in order to inform the digital marketing and SEO strategy. This is of course from our very own #Passion4Digital Buyer Persona Spring (shown below) from our book Digital and Social Media Marketing: A Results-Driven Approach. It's ideal for Small business SEO strategy or indeed for larger companies!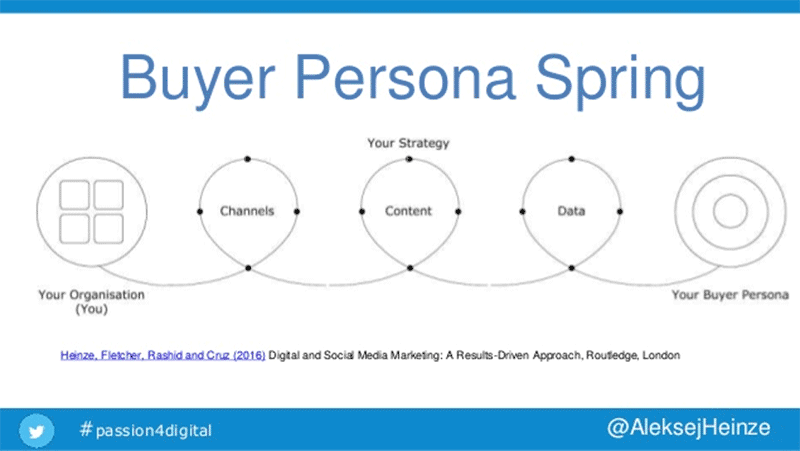 I logged in to their WordPress dashboard and then looked at the data they have from their social media channels, Google Analytics and Google Search Console to start snooping around for data and insights.
What I found was that the site was driving a pretty reasonable amount of traffic, but not really generating many enquiries or conversions. The majority of users are female between the ages of 25-54 and generally from the UK. They were browsing the site usually on mobile (60%).
I've also recently been reading the excellent book E-Commerce Website Optimization: Why 95% of Your Website Visitors Don't Buy, and What You Can Do About it. Ivory Promise isn't an ecommerce site in that, it doesn't sell through the website, so the goal is to generate interest and enquiries. That said, there are a lot of useful insights in the book around user experience, copy optimisation and testing. Basically, the book advocates testing and subtle changes, which can make a big difference.
I formulated a list of things for improvement such as:
Install the Yoast plugin for SEO and use to optimise pages
Do some keyword research using Keyword Planner and Search Console
Split the product pages up so that each could be SEO optimised
Create unique titles and meta descriptions based on keyword research
Create and encourage more external links including from social media, suppliers and others
Make sure the pages are mobile friendly, no errors and explore AMP (accelerated mobile pages) through an AMP plugin
Add a contact form and make the contact page clearer and linked from key pages and AMP
Take into account the buyer persona in terms of use and behaviour
Added a goal in Analytics for the contact page and derived keywords used, demographics, traffic etc.
Various other tweaks, copy changes and others
Sat down with the client and talked them through the changes and what needs doing on an ongoing basis
Pleased to say, soon after the changes were made, page views have doubled and the shop had a record day for enquiries through the website. Still much work to do – but I think this goes to show that some small changes can make a big difference. It is still a work in progress of course, but shows that you don't need to spend a fortune, sometimes some small tweaks and attention can make a difference. Have you got any similar experiences or thoughts about small business SEO? We also run short face to face or distance courses in Search and Social Media Marketing. Please Drop me a line on any of this, I'd love to hear from you!