6 May 2015
It appears that according to Google, Social Media and small businesses is a combination that does not lead to ecommerce purchases in travel related business, and they are not even useful for promoting brand awareness!
The web page that seems to suggest this is called "The Customer Journey to Online Purchase". This page allows you to select a country, an industry and a business size it then displays a diagram which places icons representing various channels along a line leading to purchase online.
If you select "Travel", "UK" and "Small" you get the following diagram;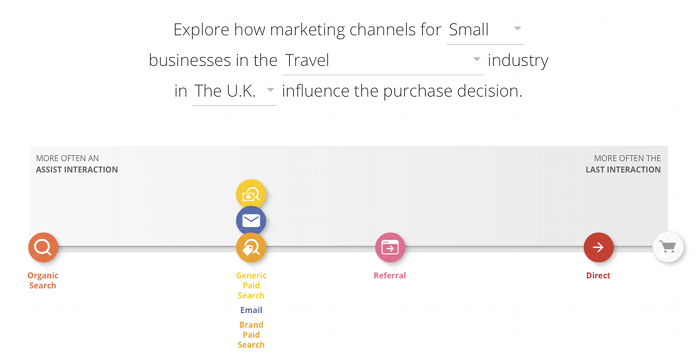 The Customer Journey to Online Purchase
It appears that the nearer an icon is to the right hand side then the more likely an interaction will result in a purchase, and entries nearer the left are good for getting your brand known about.